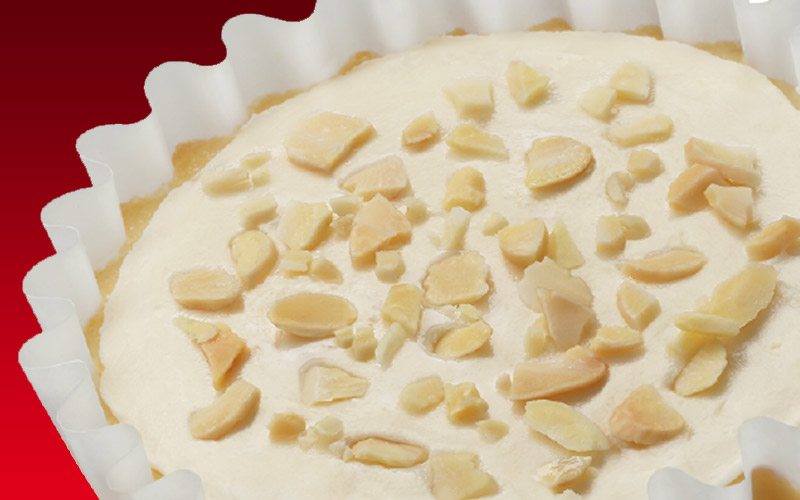 White Choco Almond Mamon blends white choco goodness with crunchy almonds!
Bringing home "pasalubong" for our kids have always been part of our culture. Whether there is an occasion or not, seeing our loved ones' eyes light up brings warmth to our hearts and makes a stressful day seem worth it, especially, if the treat you bring home is joyfully appreciated by the people receiving it.
While there are many things that you can bring home as "pasalubong," a new and delightfully different treat never fails to surprise your family, especially if it is from Red Ribbon, one of the most loved bakeshop chains in the country.
This time, Red Ribbon introduces another exciting and indulgent treat with the latest addition to its mamon staples—the new Red Ribbon White Choco Almond Mamon.
Red Ribbon's While Choco Almond Mamon perfectly blends soft, fluffy, melt-in-your-mouth white chiffon, creamy white chocolate and crunchy almond bits for a combination that is both heavenly and indulgent.  It's a sweet treat that kids and grown ups cannot resist!
"We, at Red Ribbon, are always finding ways to give our customers new treats that they will enjoy and love. The new mamon variant promises a new exciting experience," said Ned Bandojo, head of marketing of Red Ribbon. "The right combination of white chocolate and almonds make this a treat that will turn even the simplest moments into a sweeter and more memorable experience,"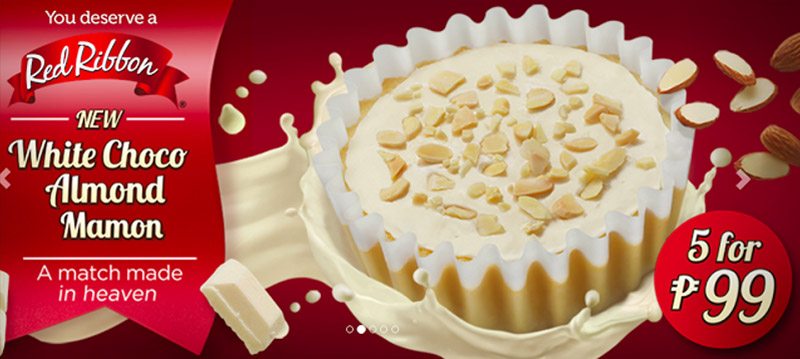 The new White Choco Almond Mamon joins Red Ribbon's other mamon flavors like the Butter Mamon, Cheesy Mamon, Caramel Mamon, Creamy Mamon, Mocha Mamon, Cookies and Cream Mamon, and Ube Mamon. Like the other much-loved mamons, the White Choco Almond Mamon is sure to make a perfect pasalubong and pambaon treat.
Customers can now enjoy the new mamon for only PhP24 a piece. However, if they buy the five-piece bundle pack, they can get it for only PhP99.00, saving up to PhP21.00! The White Choco Almond Mamon is available in all Red Ribbon stores nationwide starting February 28, 2017.
As one of the fastest growing bakeshop chains in the country, Red Ribbon is dedicated to making everyday moments more special by bringing new, exciting, and delicious cakes, breads, and pastries.
To know more about Red Ribbon's many delights, visit www.redribbonbakeshop.com.ph.