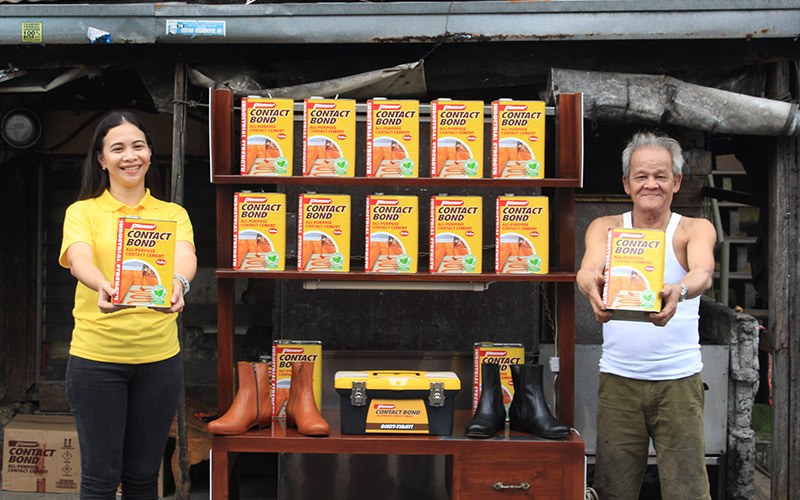 RCI, Inc. seeks to uplift shoemaking industry in Marikina City.
Republic Chemical Industries, Inc. (RCI), distributor of Pioneer Contact Bond, is taking the lead in reviving the country's shoe industry by supporting its shoemakers.
As an initial step, the company recently showed its support for Rolando "Tatay Oly" Santos, 68, by donating a new set of hand tools, a working table, and a year-long supply of adhesives from Pioneer Contact Bond—Pioneer Contact Bond, all-purpose Toluene-free contact cement that is ideal for use in shoe making, especially for binding the leathers and attaching the soles.
As an expert cobbler, Tatay Oly said that these tools and other supplies are a big help for him to produce a durable pair of shoes.
"Yung mga gamit ko, ilang taon ko nang ginagamit 'yan…Nag papasalamat ako dahil itong aking pagawaan, eh, mabibigyan ng bagong gamit [I have been using my tools for a long time… I am very thankful because my workshop will now have new ones]," Tatay Oly added.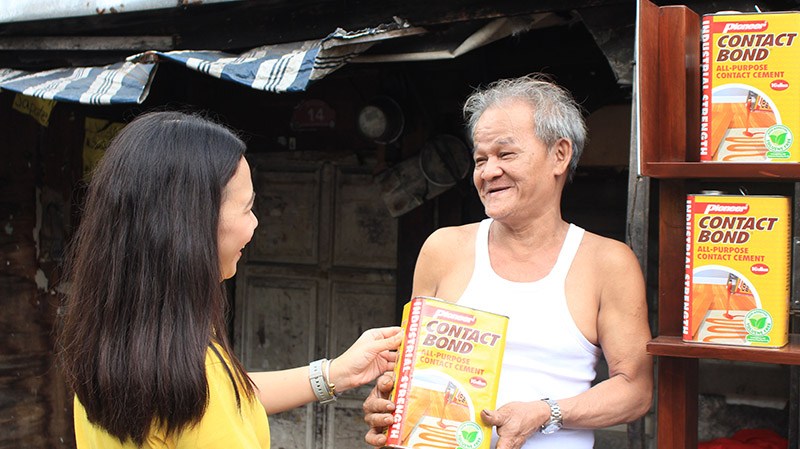 He also emphasized that, "Talagang kailangan sa sapatos ang magaling na pandikit. Kung magaling ang pandikit, kahit hindi tahi ang sapatos hindi siya bibitaw. Magaling talaga ang Pioneer Contact Bond kaya kahit sa presidente, pwedeng ipagmalaki ang gawa kong sapatos. [Using quality adhesive is really necessary for making shoes. If the adhesive is of good quality, the shoes will not be easily damaged even if they were not stitched. Pioneer Contact Bond is really reliable, that is why I can proudly show my works even to the president."
Tatay Oly was credited as the shoemaker who crafted the shoes worn by President Rodrigo R. Duterte. His daughter, Rosemarie, sent his father's handmade leather boots to the fashion house, which designed the barongs for the president's inauguration.
The president did not wear the said boots to the inauguration but, wore it recently during his meeting with US Secretary of State John Kerry. President Duterte seemed to be so pleased with Tatay Oly's works that he even purchased another pair of black leather shoes.
This gesture by the President brought Marikina shoes into the spotlight once again despite the sudden setback in the demands for locally crafted shoes. In a recent report, Philippine Footwear Federation, Inc. (PFFI) noted that the industry faces the threat of losing its position as the shoemaking center of the country due to the stiff competition from cheaper foreign brands.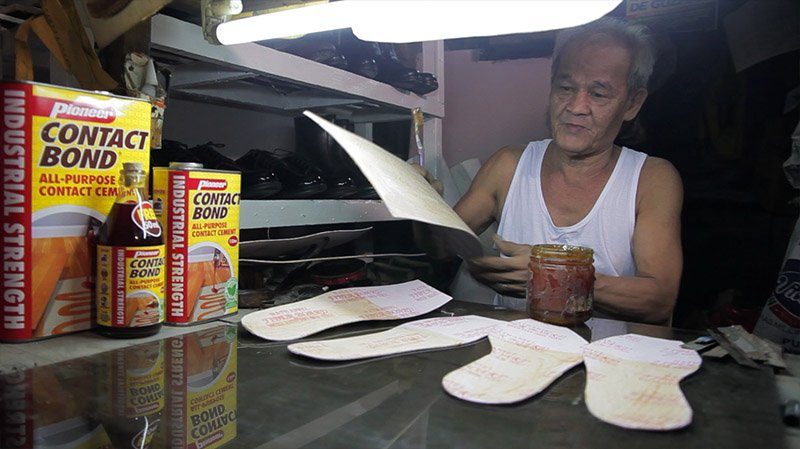 Furthermore, the industry also faces a declining number of cobblers. The industry has seen many of the younger generation of shoemakers abandon their craft to take other jobs. Hence, the number of shoe factories dropped drastically from 7,000 in the 1970s to only 130 at present.
Tatay Oly is one of the few remaining shoemakers of his generation. Now 68 years old, he began learning his trade at the age of 11.
"Ang produksyon ng sapatos dito, eh nawawalan na ng ibig sabihin. Napakarami naming sapatero dito na dapat gumagawa, pero ngayon hindi na. Ibig sabihin, wala nang nagagawang sapatos. [The shoe production here is now losing its meaning. Though, there are a lot of cobblers who are supposed to do the job. However, they are not doing it anymore. Hence, new shoes are not being crafted.]," Tatay Oly added.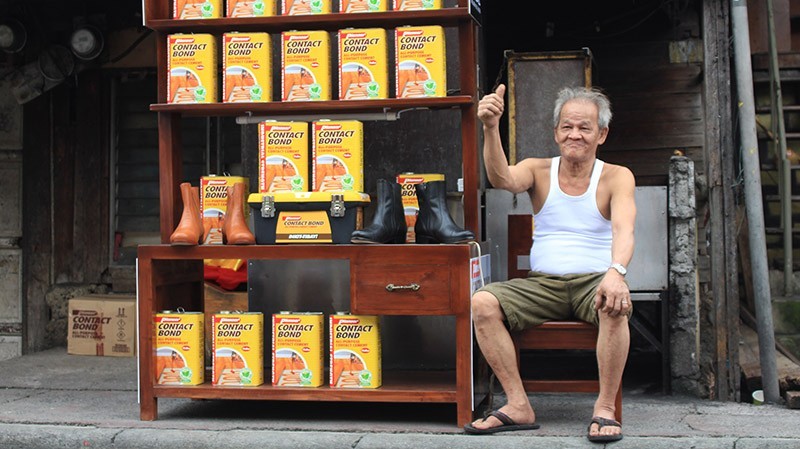 In the coming months, RCI, Inc. will be conducting other efforts to show their support for the shoemakers and the shoemaking industry.
"Since our company is a local industry leader, we want to contribute in uplifting the shoe industry in Marikina as we strongly believe in Filipino craftsmanship. We are happy to support people like Tatay Oly," said Camille Fernandez, assistant product manager of RCI. "Tatay Oly's story serves as an inspiration for the remaining artisans to continue doing their craft and to help restore the industry."