Filipinos are rice eaters. How many times have you seen someone with nothing more than a small piece of meat or fish eaten with a ton of rice? Almost every viand we have goes well with rice. Indeed, we think that it is not a real meal unless rice is part of the menu. Even foods like pancit and spaghetti are taken with rice or desserts like sapin-sapin, puto or bibingka are made of rice.
However, as our culture gets influenced by those of other countries, so too has our taste in food change. Nowadays, many successful and highly patronized outlets sell some form of foreign cuisine. Americans brought us hamburgers, french fries, hotdogs, steaks and mashed potatoes. Italians made us appreciate pasta from bolognese to pomodoro, from risotto to panna cotta. The Japanese made us turn appreciate raw fish like sushi and sashimi or tempura or maki, and many others. The list goes on.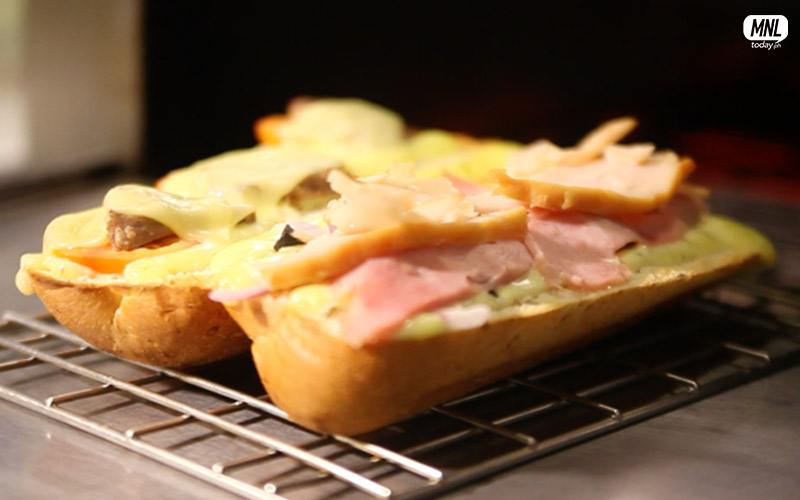 But as our tastes become more sophisticated, we have learned to appreciate healthy fares many even opting to remove rice from their diets in favor of sandwiches and other alternative meals to rice
When Quiznos came to the Philippines in 2012, many curious Filipino food lovers looked forward to what the international food chain's offering would be. Sandwhiches or more commonly known as "subs" have become the must-have food for people who want deliciously filling meals without the high calories.
Product offerings under 500 and 400 calories
Adults require at least 2,000 calories per day. And less if you happen to be less than active. Anymore than that and you could be prone to packing the extra weight. For people who want to keep their calorie intake checked, but do not want to sacrifice flavor and taste, Quiznos has several sandwiches that pack only 400 or 500 calories.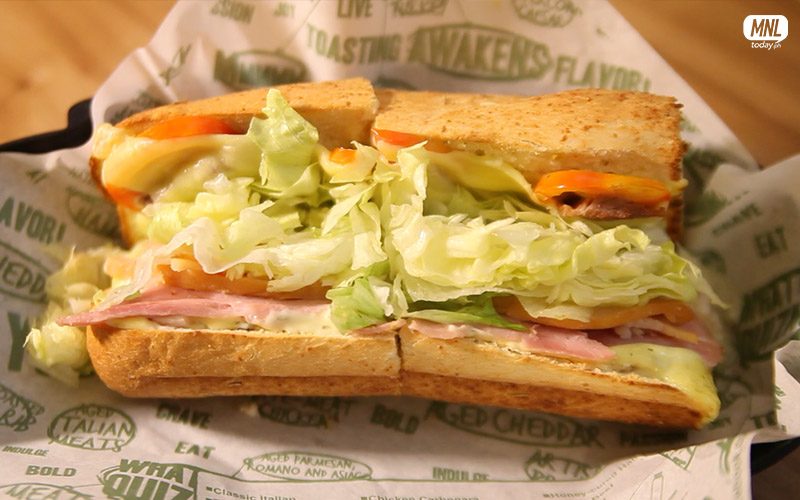 Under 500
The Classic Club offers you the delicious taste of Chicken Ham or Honey Ham or Smokey Bacon with cheddar cheese, tomatoes, lettuce and a special mayonnaise in between their signature artisan bread. The small size is affordablt priced at P 125.00 but for those with bigger appetities, it is also available in regular size  priced at P 175.00 and a large size at P 225.00, for those who want to indulge.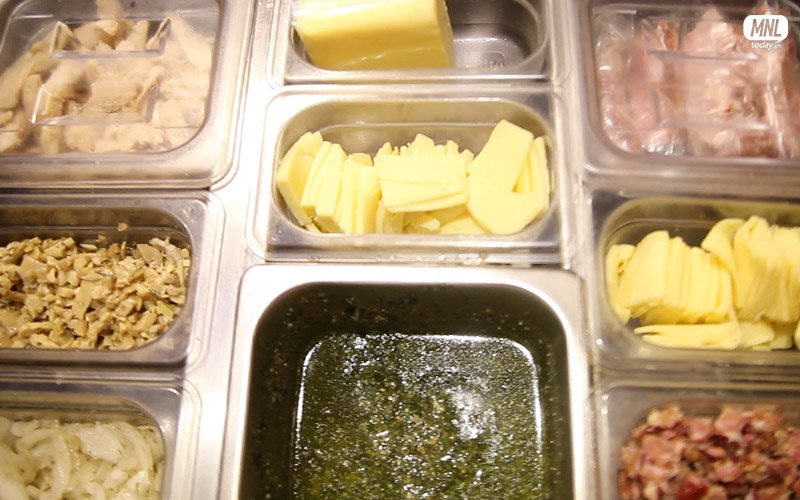 Another favorite in the under 500 calorie sandwiches is the Chicken Ranch and Swiss sandwich. It offers delicious chicken ham, Swiss cheese, tomatoes, lettuce and ranch sauce and priced at P225.00 for the large. It is also available in regular (P 125.00)
Under 400
Quiznoz's offers a wider choice for food under 400 calories. For instance, the Quiznos pizza has three flavors to choose from, namely, Four Cheese, Chicken Pesto and Chicken Carbonara. Priced at P 99.00 these will satisfy your cravings for good pizza.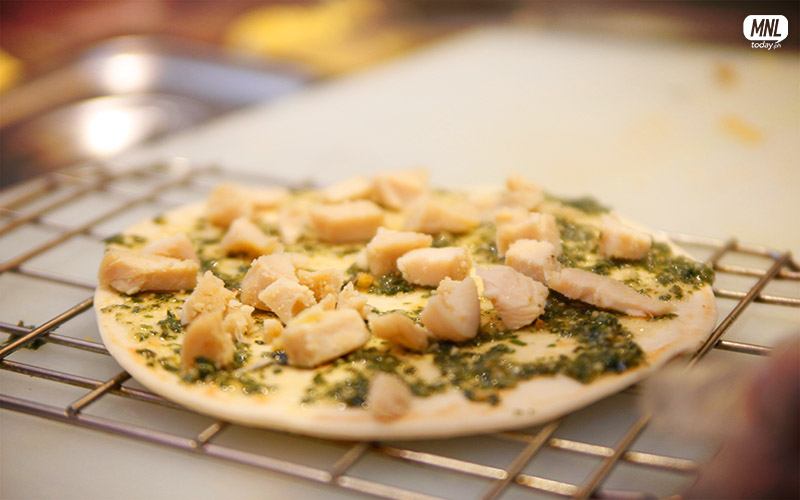 Other signature subs like Chicken Carbonara, BBQ Chicken Melt, and Veggie, (available in small – P 145.00, regular – P 190.00 and large – P 235.00)  are made with Quiznos' signature all-natural chicken and fresh vegetables
"Quiznos prides itself with fresh ingredients for their healthy sandwhiches or subs. They don't compromise their ingredients and all of their menu and special sauces are chef inspired and especially made". 
Delivery, promos and more
All Quiznos branches are strategically located in key cities in the metro. As more Pinoys consider what they eat, Quiznos made ordering great food easy. Customers can order any of their favorites through 288-555. Now, health-conscious Filipinos can enjoy healthy, guilt-free food anytime and anyday. The delivery hotline is also a good idea for corporate meetings and events.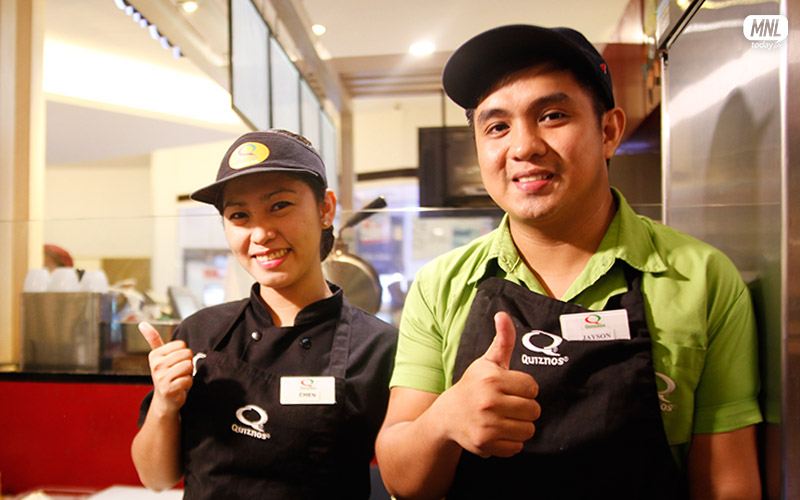 Quiznos has various store promos that will definitely keep you coming back for more. Its "The Crazy Sub Sale" entitles customers to pay half on your second sub. There is also the Quiznos "Kids Eat Here for Free". This promo entitles children 12 years old and below, a free pizza and/or a toasted chip if they come accompanied by an adult.
This is also Quiznos' way of introducing delicious and healthy food to kids who at this age, are used to eating junk and processed foods from fast food.
If you want delicious and healthy subs, visit any Quiznos branch located at Glorietta, Greenbelt 3, Market Market, Eastwood, Tomas Morato, Katipunan, Trinoma, Fisher Mall and Fairview Terraces.
Like the Official Quiznos Philippines Facebook Page!