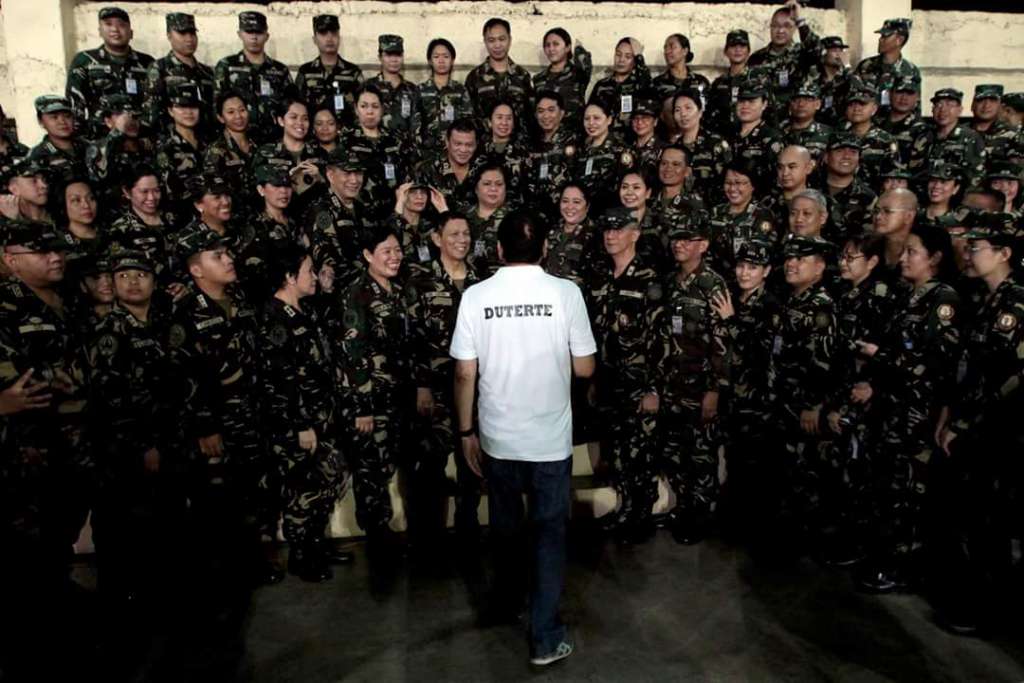 (MNLtoday.ph) – President Duterte visited 6 military camps to meet troops and other military officials. The rounds of visits to the camps were part of a 9-day tour.
The President visited the camps of Western Mindanao Command headquarters in Zamboanga City last July 21, 104th Infantry Battalion headquarters in Isabela City in Basilan last July 21, Camp Siongco in Awang Datu Odin Sinsuat in Maguindanao last July 22, Fort Magsaysay in Palayan City, Nueva Ecija last July 26, Camp Guillermo Nakar in Lucena City, Quezon last July 28,  and 60th Infantry Battalion headquarters in Asuncion, Davao del Norte (July 29).
President Duterte moved to tears
President Duterte paid tribute to Jerome Jacuba at the AFP Medical Center on August 2, 2016. The 28-year-old 2nd lieutenant was blinded when a shrapnel exploded during a clearing operation in Barangay Datu Salita in Maguindanao last March causing him to lose his eyes. Jacuba, awaiting promotion to the rank of first lieutenant, is left permanently blink. However, he is now learning to read Braille.