Take Charge of your Life with Infinix Mobility: The Infinix Note 4, Note 4 Pro with 'Xpen' is out to challenge the big brands of the smart phone market featuring:  5.7FHD Screen, Xcharge 4.0, 2.5D Touch panel, 3GB RAM, 4G, 13MP+8MP Camera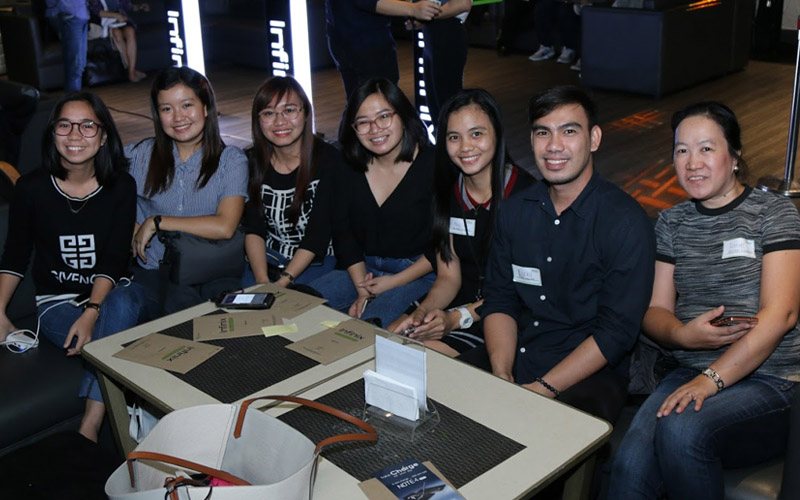 Infinix Mobility Philippines, builders of cutting-edge technology and fashionably designed and dynamic mobile devices, announces the launch of its new Note series smartphone, the 'Infinix Note 4 and Note 4 Pro with stylus 'Xpen.' The latest devices from Infinix are the most anticipated smartphones yet to be released this year and it is themed '5-minute charge, 250 minutes talk.'
As the Note series remains a game changer in its product market, Infinix integrated other technology innovation in the new Note4 and Note4 Pro smartphones. They are pre-packed with Xcharge 4.0, which provides the quickest charge with low voltage and high efficiency, equipped with a big battery life of 4300MAH – 4500MAH. These features allow the Note 4 to charge fast within five minutes to talk for 250 minutes.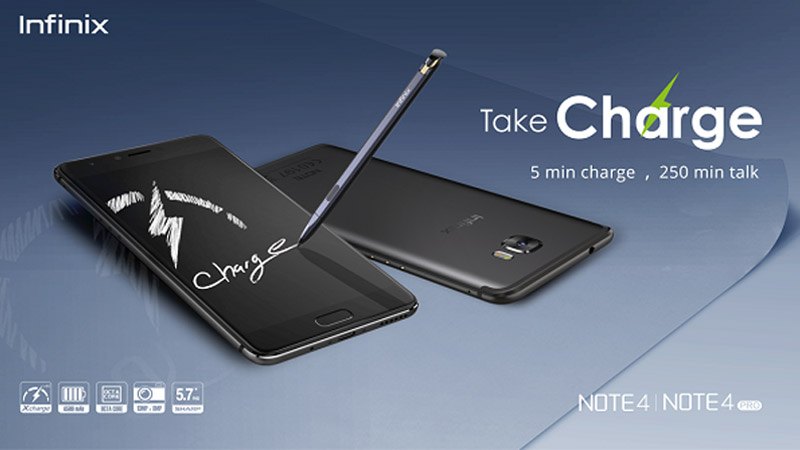 "The phone is a game changer. We wanted to offer the Filipino market a suitable smartphone alternative that fits their lifestyle and their requirement. A smartphone that packs a punch, without being expensive. That's what Inifinix is all about" said Zaks Yu, Infinix Mobile Brand Manager."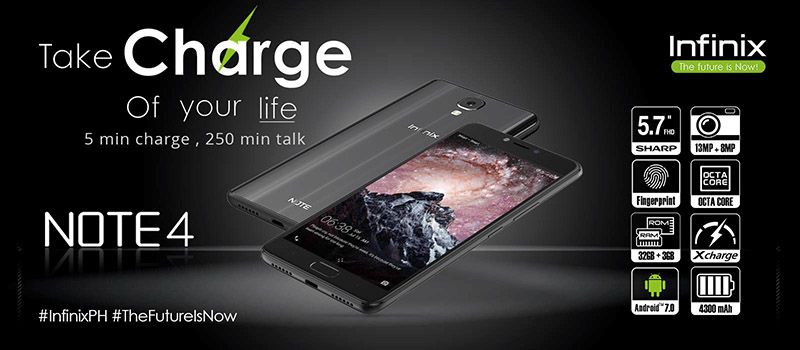 The Infinix Note 4 & Note 4 Pro is also the first Infinix smartphone to be pre-packed with the latest Android 7.0 OS, infused with the Infinix UI 'XOS 2.3'. The Note 4 also comes with other outstanding features such as the Sharp 5.7FHD screen, 13MP AF back camera with dual color LED Flash, 8MP-mega pixel front camera, Octa-core 1.3GHz 64bits processor, Fingerprint recognition, 2.5 Touch panel, 32GB ROM, with expandable storage space to 128gb and 3GB RAM both devices are 4G enabled.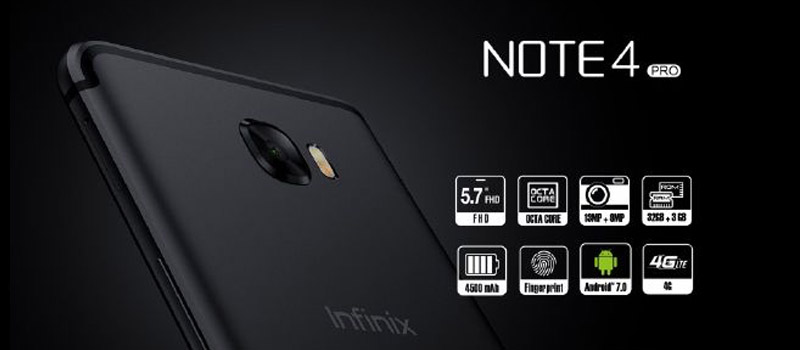 Meanwhile, the new Note4 Pro also comes with the stylish stylus 'Xpen'. The Xpen offers great functionality for Infinix Note users as it allows them to take down notes, create shortcuts, and also sketch easily on the Xnote using the Xpen.
The Infinix Note 4 will be available through Lazada beginning July 21 with sticker price of just Php8,999. The bigger Infinix Note 4 Pro has not been priced yet.