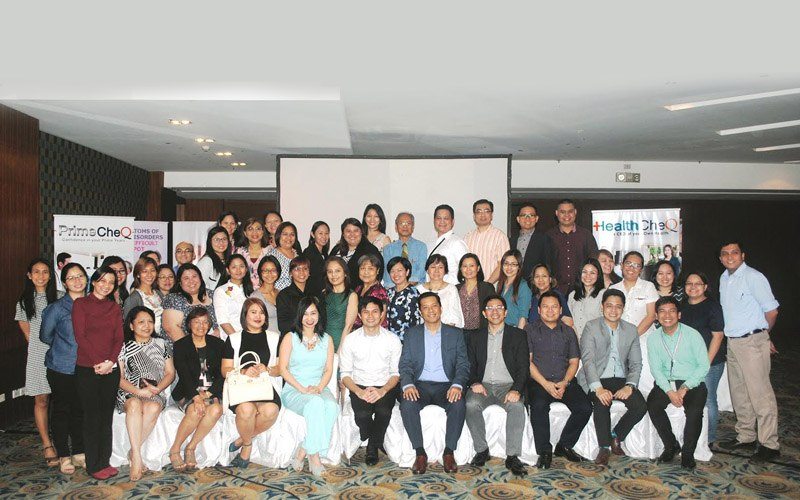 Three-way partnership, kicks-off the advocacy with a refresher workshop
Healthway Medical, the most trusted and preferred mall-based clinics in the Philippines, recently partnered with Merck, Inc., a leading science and technology company for innovative products in healthcare, life science and performance materials, and the Philippine Thyroid Association (PTA) in a bid to increase awareness and to address thyroid disorders.
"Thyroid diseases represent an area in healthcare that warrants significant action. Healthway Medical has always been dedicated to putting the health of Filipinos at the center of what we do. With this endeavor, we believe that we can help mitigate the prevalence of these diseases and improve the quality of life for many," said Carmie de Leon, VP of Sales and Marketing of Healthway Medical.
More than 70 Healthway Medical Doctors attended the Thyroid Management Update Workshop at the Crowne Plaza Hotel, Pasig City last March 29, which served as the kick-off activity of the Healthway's partnership with Merck and PTA.
Dr. Nemecio A. Nicodemus Jr, president of the Philippine Society of Endocrinology, Diabetes, and Metabolism (PSEDM), tackled the latest guidelines on the management of thyroid function disorders. Meanwhile, Dr. Erick S. Mendoza of the PTA shared his expertise on the options in the management of thyroid nodules.
Mr. Ramonito T. Tampos, President and Managing Director of Merck, Inc. underscored the importance of the partnership in combating the oft-misunderstood disease that affects  5.8 million Filipinos, most of whom are women.
A study conducted by the Philippine Society of Endocrinology, Diabetes and Metabolism (PSEDM) reveals that one out of 11 Filipino adults has goiter and one out of 12 adults experiences some form of thyroid disorders. The study further reveals that one out of eight (8) women is likely to encounter some thyroid-related issue in her lifetime.
"The challenge now is for us to ensure that more women will be aware of the symptoms and the risks of thyroid diseases. We want them to realize that the treatment of thyroid disorder is not that complicated," Tampos added. "Healthway Medical is our first private partner for this advocacy. We are grateful that the company helps us not just to promote awareness, but also to increase the number of possible patients seeking diagnosis or treatment of any form of thyroid disease."
The event is part of Healthway Medical's mission of promoting of preventive healthcare and making healthy living part of every day lifestyle.
"As the leader in the industry, it is something we have to do and we can only do this if we tied up with the right partners, namely, Merck and the Philippine Thyroid Association," added De Leon.
For more information, visit Healthway Medical clinics at Alabang Town Center, Festival Supermall, Greenbelt 5, Market! Market! Healthway 8 Adriatico Manila, Shangri-La Plaza, and SM North EDSA, The Block.
You may also like the official fan page of Healthway Medical https://www.facebook.com/healthwaymedical. To learn more about thyroid disorders, like the "Unmasking Your Thyroid" page (http://www.facebook.com/thyroidph) and visit www.thyroid.ph to take the Thyroid Quiz and the Neck Check.