The Philippines received last June over two million doses of Pfizer-BioNTech COVID-19 vaccines from the COVAX Facility.
US embassy Chargé d'Affaires John Law joined Health Secretary Francisco Duque III, National Task Force against COVID-19 chief implementer and vaccine czar Carlito Galvez Jr., presidential assistant on foreign affairs and chief of presidential protocol Robert Borje and other officials at the Ninoy Aquino International Airport Terminal 3 in welcoming the arrival of 2,282,850 doses of Pfizer-BioNTech vaccines.
This was the biggest shipment of the Pfizer-BioNTech jabs through the COVAX Facility to date.
To date, the Philippines has received more than five million vaccines through COVAX, a World Health Organization-led global initiative to support equitable distribution of COVID-19 vaccines. The US is the largest contributor to the COVAX Advance Market Commitment.
Of the more than two million doses that arrived, 1.86 million will go to Manila, 210,600 to Cebu and 210,600 to Davao, the embassy said.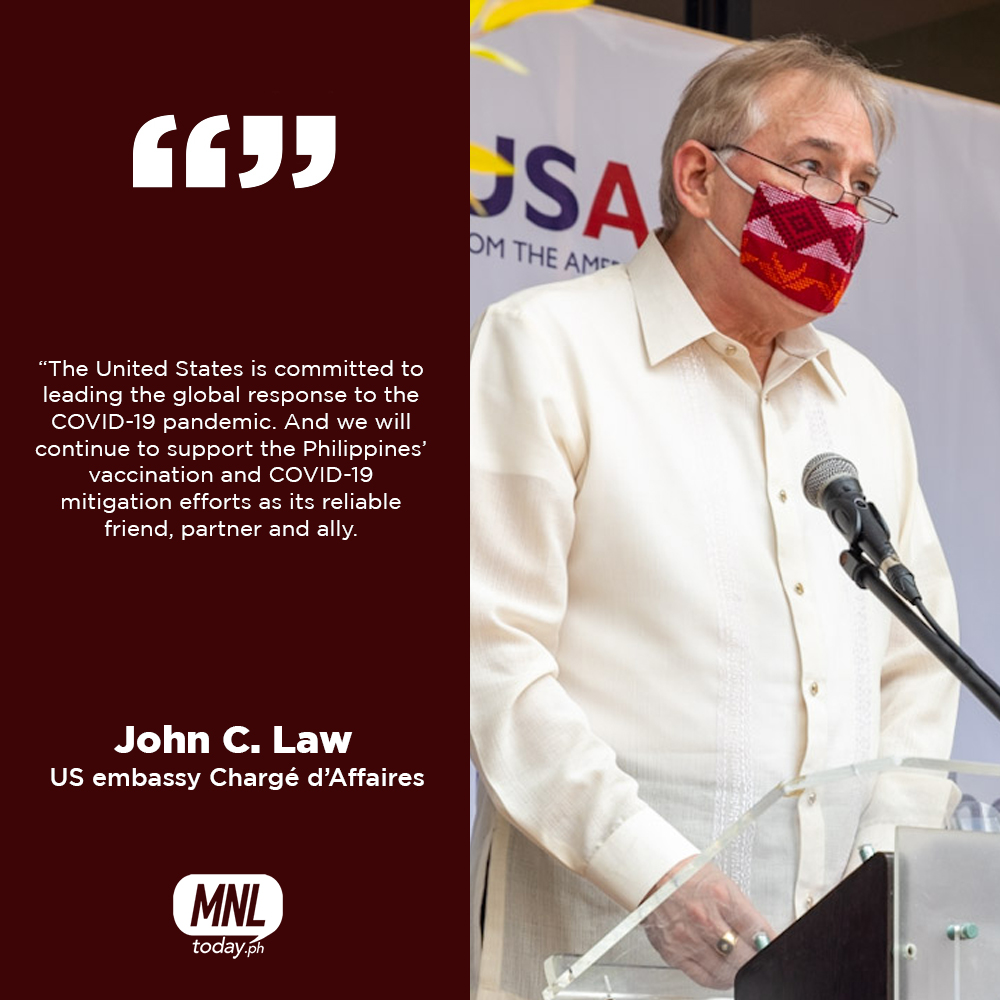 Developed jointly by American pharmaceutical company Pfizer Inc. and German biotechnology company BioNTech SE, the Pfizer-BioNTech COVID-19 vaccine was the first to receive emergency use authorization from the WHO.
It is 95 percent effective in preventing COVID-19 infection, according to the US Food and Drug Administration.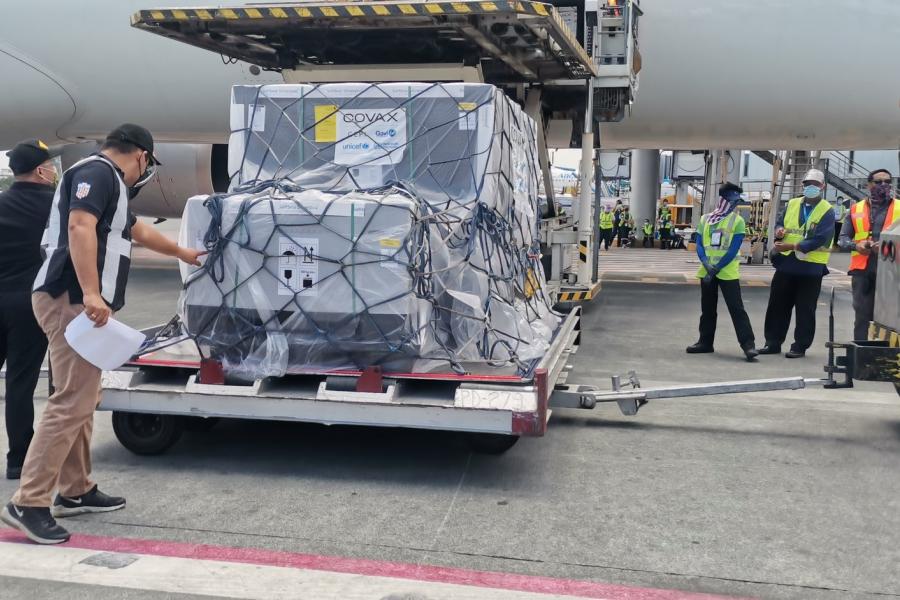 The June 10 arrival is the fifth shipment of COVAX-sourced COVID-19 vaccines to the Philippines, which is among the first countries in the region to receive SARS-CoV-2 vaccines through COVAX. In total, COVAX will provide 44 million doses to the Philippines, vaccinating one in five Filipinos. 
In February, the US announced a total planned contribution of $4 billion or roughly P194.4 billion to the facility.
To date, total US government COVID-19 assistance to the Philippines amounts to nearly $27 million or about P1.3 billion.
With additional reports: The Philippine Star; Helen Flores
Image Sources: US Embassy Philippines, WHO Philippines