To date, one of the biggest concerns in the country is solid waste management.
20 percent of plastic waste end up in the ocean is an alarming development that has not gone unnoticed to companies like Coca-Cola Philippines, which uses recyclable plastic PET bottles, along with reusable glass bottles, as one of its main packaging materials.
The company recognizes waste problems and their participation to the solution, therefore, they ensure that its packaging waste is properly collected and disposed. Although this cannot be achieved alone, Coca Cola continue to do partnerships with organizations to achieve its goal under their World Without Waste vision: to collect and recycle the equivalent of every bottle and can they sell by 2030.
One of their newest partners is Plastic Bank®, a social enterprise that is helping the world stop ocean plastic while improving the lives of collector communities. Plastic Bank builds ethical recycling ecosystems in coastal communities and reprocesses the materials for reintroduction into the global manufacturing supply chain. This groundbreaking approach revolutionizes the waste management sector by regenerating ocean-bound plastic into lasting environmental, social, and economic impact.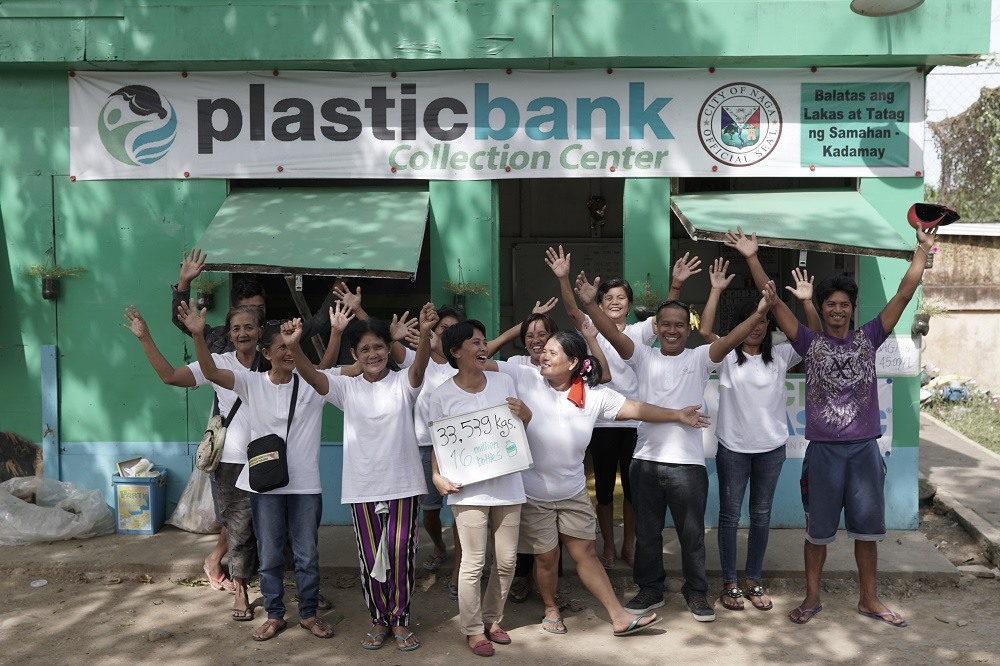 Building an inclusive circular economy
Coca-Cola partners up with Plastic Bank to collect 100,000 kilograms of ocean bound plastic over the next year in General Trias, Cavite, where Coca-Cola's pioneering state-of-the-art food grade recycling facility (rPET) will soon be located. The rPET facility will help ensure that used PET plastic bottles—packaging that is 100% recyclable, and therefore not "single-use"—will be given new life and function as they are collected, processed, and used again and again within a circular economy.
Coca-Cola, does not only aspire to make the circular economy a reality here in the country, but also to develop an inclusive system that supports the people and increases job generation for Filipinos across the country's waste materials value chain. Ultimately, contributing in the improvement of the country's recyclable plastic collection and recycling rates, and consequently reducing ocean plastic leakage.
Plastic Bank collectors receive a premium for the materials they collect which helps them provide basic family necessities such as groceries and cooking fuel. Health insurance, digital payment solutions and school tuition will also be made available in the near future.
The collected plastic is brought to local branches where it is sorted by type and color. It is then weighed, and the corresponding value is exchanged for asset-backed digital tokens which are immediately deposited into the collector's account. The collected material is then reborn as Social Plastic® which can be easily reintegrated into products and packaging as part of a closed-loop supply chain. Plastic Bank's proprietary blockchain platform secures the entire transaction and provides real-time data visualization – allowing for transparency, traceability, and rapid scalability.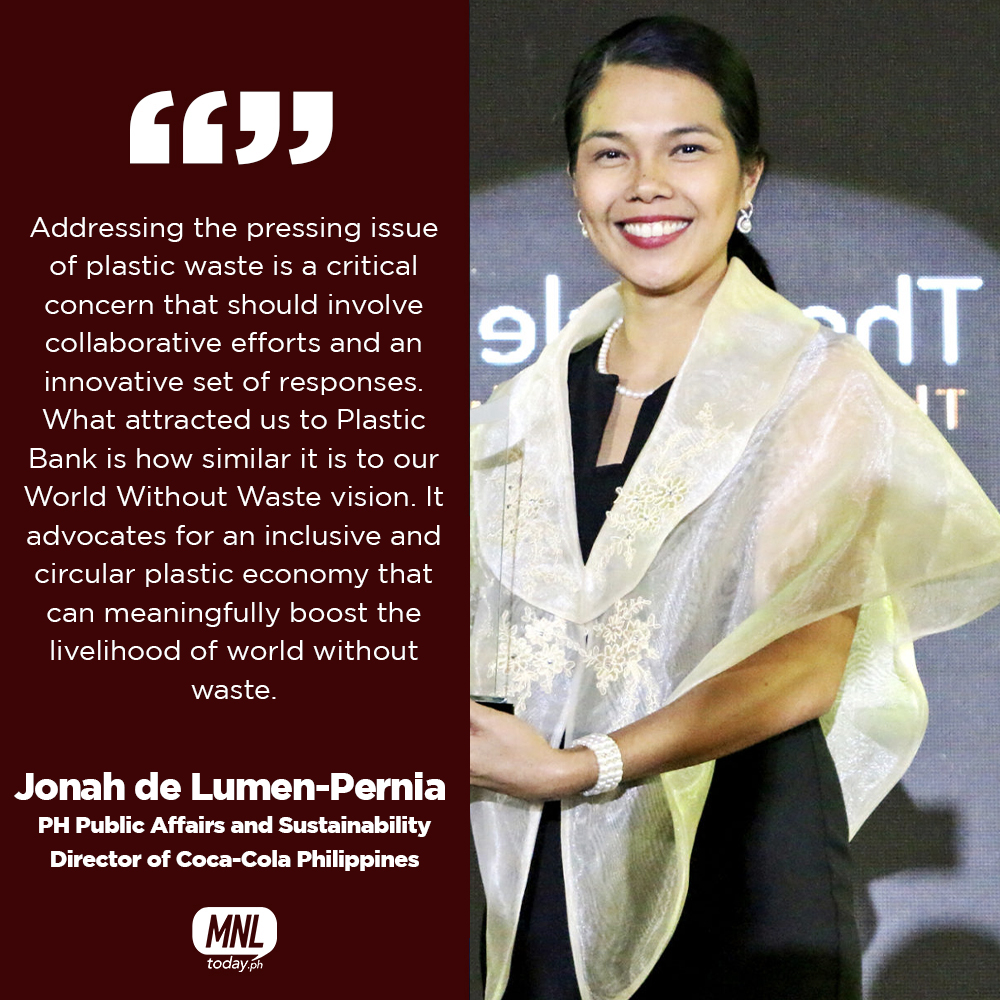 Coca-Cola and Plastic Bank also promotes collective action by encouraging people to participate in the project and be part of the solution. This year, they target to register additional 80 collectors in General Trias.
To create lasting impact, Plastic Bank has created programs that educate and empower collector communities. These include refurbishing local recycling infrastructure; onboarding workshops and values formation sessions for Plastic Bank partner branches; orientation and values formation sessions for collectors; financial literacy and entrepreneurship training; and the distribution of Plastic Bank member kits.
"Based on the positive results from communities where we've implemented our recycling ecosystems, we believe that Plastic Bank presents a viable solution to the plastic waste problem," says Ma. Angeles "Gidget" Velez, Global Director for Country Development and PH Country Manager of Plastic Bank Philippines.
"Plastic Bank's recycling ecosystems are designed to empower local entrepreneurs and collectors while engaging other stakeholders. This new model has proven to be efficient and highly scalable, with more than 1,000 registered collectors and almost 1,500,000 kilograms of plastic collected in the Philippines so far. We're very pleased to have found a partner in Coca-Cola to further expand its reach and scope; to help in reducing plastic waste significantly while improving and uplifting the livelihood of communities," Velez added.
Fruitful partnerships such as these inspire Coca-Cola to seek more alliances and coalitions, as it endeavors to encourage more individuals and organizations to work together in creating a world without waste.
As part of the World Without Waste vision of Coca-Cola, where the company aims to collect and recycle the equivalent of every bottle and can it sells in the market, Coca-Cola supports Plastic Bank infrastructure in the Philippines to collect 100,000 kilograms of ocean bound plastic and help improve the livelihood of local communities. Learn more at PlasticBank.com.

Additional source: tribune.net.ph & https://business.inquirer.net/
Photo source: tribune.net.ph, CTTO