Honda Cars Philippines, Inc. (HCPI), has launched the all-new, second-generation Honda Brio hatchback as Honda's entry to the A-Segment passenger car category in the Philippines as "a response to customers who aspire to own and experience Honda's signature sporty and practical characteristics in an affordable package."
Now on its 2nd generation, The All-New Brio was developed based on the grand concept "Proud Over Class". The grand concept stemmed from the intention to improve aspects of the vehicle that its users need. With this, the All-New Brio was developed to be one-class above its segment with significant improvements specifically with its dimensions.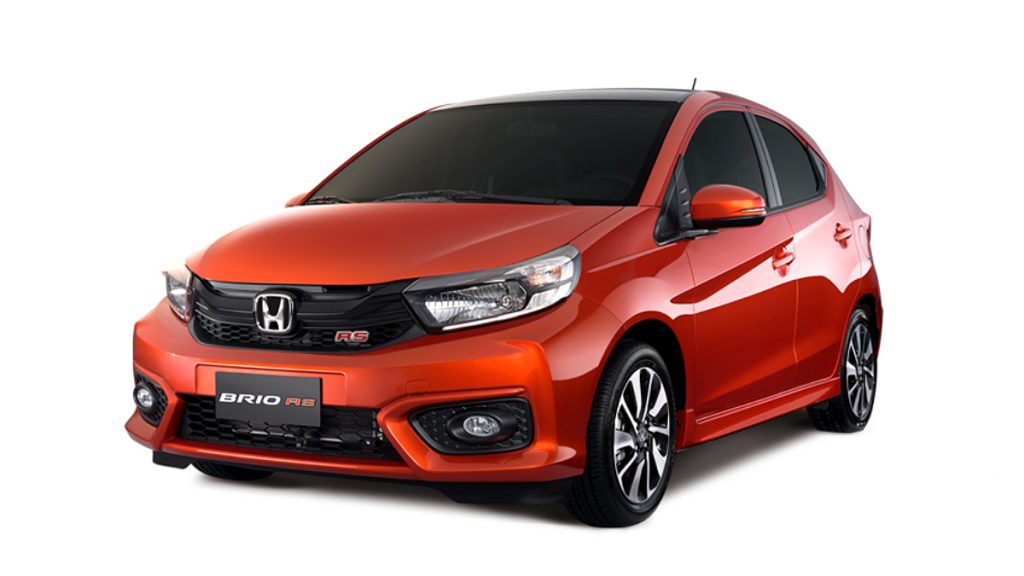 Given its compact exterior dimensions, the All-New Brio now gets an additional 60mm of extended wheelbase and 90mm of the extended cargo area as compared to its predecessor. This allows the All-New Brio to have a larger interior space that can accommodate a bigger rear seat for a spacious rear passenger cabin and bigger trunk space that can easily accommodate large items while maintaining a compact body size for easier maneuverability.
The All-New Brio boasts a very spacious interior feel. Given the extended wheelbase, the rear passenger legroom now provides a more comfortable rear cabin space with added legroom compared to its predecessor. As for the cargo space, the All-New Brio also manages to feature a well accommodating 258 Liters of cargo space with the rear seats up thanks to its additional extended cargo area. Given its hatchback body style, cargo capacity can be increased to 710 liters with the rear seats folded down. This flexible interior space allows the All-New Brio to carry various cargo given its compact body size.

Powering the all-new Brio is a new 1.2-liter 4-cylinder SOHC i-VTEC engine that produces a maximum power of 89 hp at 6,000 rpm and 110 Nm of torque at 4,800 rpm mated to a Continuously Variable Transmission (CVT) based on Honda's Earth Dreams Technology. The engine and transmission combined provide a smooth, powerful off-the-line acceleration and efficient fuel economy for Honda's new small hatchback. For those who prefer driving a manual, a five-speed manual transmission is available for the 1.2 S variant.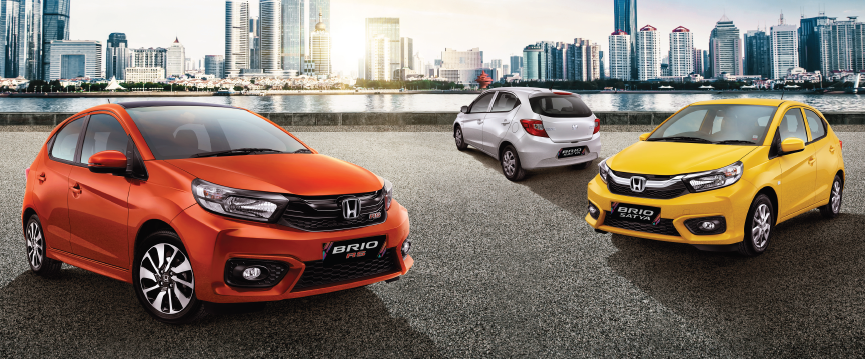 In terms of safety, the All-New Brio boasts a Four Star ASEAN NCAP safety rating as it comes equipped with the essential active and passive vehicle safety features. Honda's G-CON technology enhances impact absorption for the added protection of passengers in an event of a collision. In addition, all variants of the All-New Brio will get Dual Front Driver and Front Passenger SRS Airbags and Anti-lock Braking System (ABS) as standard.
The all-new Honda Brio is available at all 38 Honda dealerships nationwide in five colors:
Phoenix Orange (New color; exclusive for 1.2 RS Black Top CVT)
Carnival Yellow (New color; 1.2 RS Black Top CVT and 1.2 V CVT only)
Rallye Red (1.2 V CVT and 1.2 S MT only)
Modern Steel Metallic (1.2 RS CVT, 1.2 V CVT and 1.2 S MT)
Taffeta White
As part of its introductory promo, HCPI is offering the all-new Honda Brio at the following 'Special Introductory Suggested Retail Prices' until June 2019:
1.2 RS Black Top Navi CVT: PHP732,000
1.2 RS Navi CVT: PHP727,000
1.2 V CVT: PHP646,000
1.2 S MT: PHP 585,000
For more information on the all-new Brio and other Honda products, visit any of the authorized Honda Car dealerships or visit the Honda Cars Philippines, Inc. official website at www.hondaphil.com.
Image Source:
https://i.ytimg.com/vi/VuptYLKAT6A/maxresdefault.jpg
https://images.summitmedia-digital.com/topgear/images/2019/04/24/2019-honda-brio-main-1556103917.jpg
http://www.hondatugu.id/wp-content/uploads/2018/09/FYZq5S2rg3oNdQqZMoi3_honda_id_untitledg.png