Expertise and innovative spirit have made REHAU a leading systems and service provider for polymer-based solutions in construction, automotive and industry. By combining strong development capabilities with decentralized sales and service excellence, The company has become one of the top providers in the market, locally and globally. The highest levels of professionalism from material development through manufacturing, together with a passion for the unlimited potential of polymers are the foundation of REHAU's worldwide success as a premium brand.
Chris delos Reyes, Rehau Philippines, in an exclusive interview with MNLToday.ph discusses the company's expertise in Unlimited Polymer Solutions, and its other product offering in the market. 
REHAU is a trusted pipe supplier and plumbing manufacturer that offers the latest developments in water distribution and plumbing. Proudly designed in Germany, its systems are strong, reliable and offer enhanced sound insulation. Rehau's pipe systems has made a name in being the plumbing solution of choice.  All of REHAU's water supply systems undergo rigorous quality standards testing and meet international standards.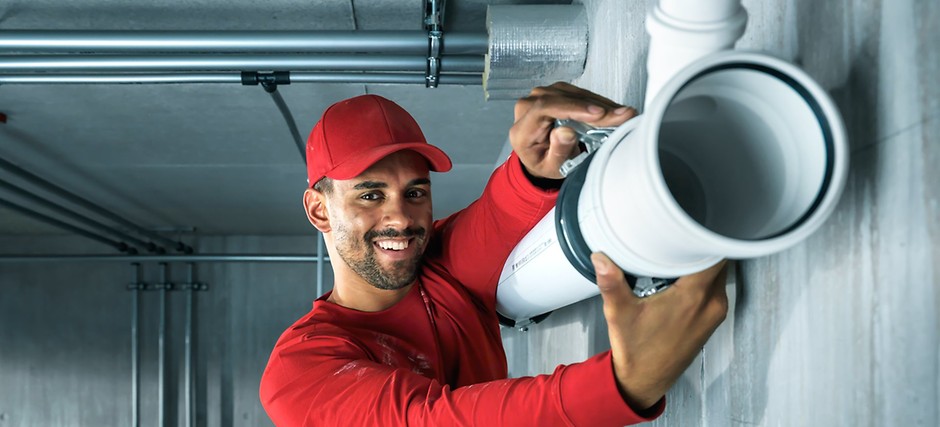 With over 40 years of experience in the global plumbing industry and in collaboration with our industry partners across the globe; installers, designers, builders and developers REHAU developed the RAUTITAN, RAUFUSION and RAUPIANO PLUS systems, for hot and cold water plumbing services and wastewater / rainwater drainage services, respectively. The RAUTITAN and RAUPIANO integrated plumbing systems provide the highest standards in security, reliability, hygiene, comfort and life cycle costs.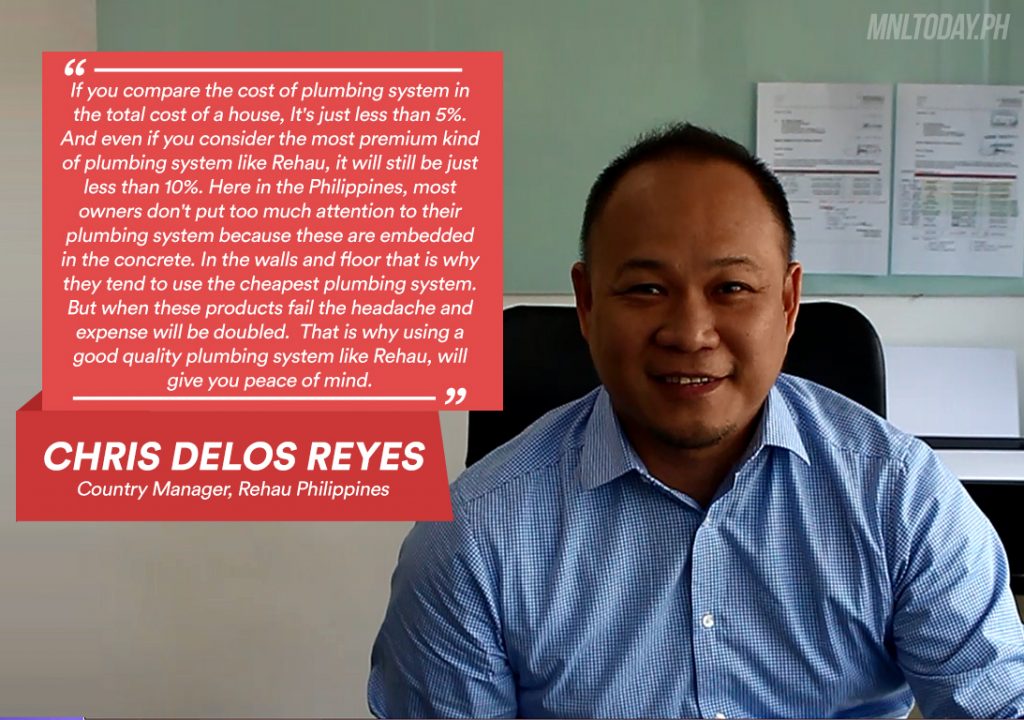 With a focus of providing a complete system solution that extends beyond the quality and expert engineering of the product, REHAU provides comprehensive support and service for our project partners. Our services include project design assistance, comprehensive installer training through REHAU authorised installer network, on-site technical support and much more.
For more information on Rehau Philippines and its product, visit http://www.rehau.com.ph or you may contact them at telephone number +63 2 654-5120, and via email at [email protected]
Photos by Jet Bandal
Photo credit: www.rehau.com/ph-en/architects-consultants/plumbing-and-drainage
Shot on location: Rehau Philippines, Unit 904, 9F The Taipan Place Building, F. Ortigas Jr. Road, Ortigas Center, Pasig City