Philippine gymnast Carlos Edriel Yulo received a cash incentive worth P 250,000.0 from the Philippine Sports Commission (PSC) for being the first Filipino to win a medal in the World Gymnastics Championships. The 18-year old Yulo, who won bronze in floor exercise in Doha, was awarded by PSC commissioner Celia Kiram Friday inside the Gymnastics Association of the Philippines (GAP) office, in Makati.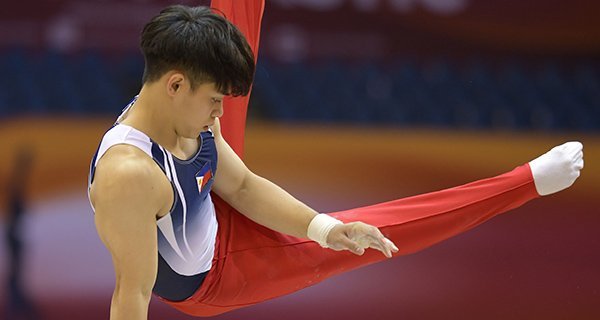 Yulo finished behind Artur Dalaloyan of Russia and Renzo Shirai of Japan in the tournament held last November. Yulo just came back from another successful finish by capturing two silver medals in the 12th Toyota Cup International in Aichi Prefecture in Japan last December.
Among those who welcomed Yulo was GAP president Cynthia Carrion who acknowledged the fact that he is the country's brightest hope in the 2019 Southeast Asian Games as well as in the 2020 Tokyo Olympics. The PSC had to approve his cash incentives as his performance was not covered by the Republic Act No. 10699, or the Sports Benefits Acts of 2001.
With additional Reports: Philippine Daily Inquirer, Marc Anthony Reyes
Photos: ABS-CBN Sports, www.tataydigong.info,