DRIVING IN MANILA IS HAZARDOUS TO YOUR HEALTH. That maybe an understatement. But with Honda Safety Driving Center, this perception changes.
You see, when driving, be it in the busy street of Manila or anywhere else, the two most important things that needs to be considered are discipline and safety. This is where Honda changes the game. The company is not only one of the country's best selling vehicle brand, but since they are urged by a strong sense of obligation deeply rooted from the company's safety philosophy of "delivering safety in every vehicle", Honda Philippines institutionalized road safety initiatives by establishing HONDA SAFETY DRIVING CENTER (HSDC).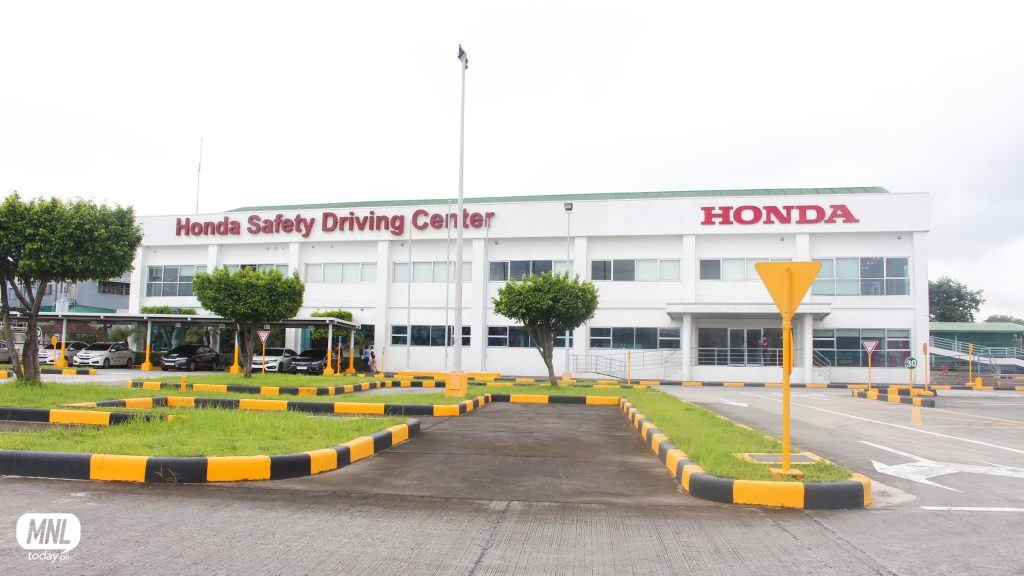 Honda Safety Driving Center houses eighty (8) training rooms with varying seating capacity from 10 participants to a high of 120 students. It also maintains a library that will eventually become a vast data resource center on everything about safety.
Integrated in the Center's 2.4 hectare facility is a world-class training circuit that simulates traffic network and actual road conditions. This way, proper road interaction will be highly understood and appreciated by the learners while their confidence is being developed.
Motorcycle Courses include slalom, S-course, figure 8, narrow plank and bumpy path. These are all intended to develop essential skills in balancing, turning, braking and throttle control. Moreover, riding exercises in these are performed in various set-up and levels of difficulty to equip riders with safety techniques that are very useful in today's traffic conditions.
The Automobile training circuit is made-up of s-course, crank, slopes, 3-point turn and parking exercises. Comprehensive training in these courses will make learners more analytical and precise with their driving maneuvers.
The track also incorporates actual vehicular traffic channels like controlled intersection, merging traffic, round-about and slopes. In these courses, learners will be familiarized with the right-of-way rule without risking self and the motoring public. These are also vital in making learners understand the varying characteristics of other road users. In doing so, courtesy and respect becomes inherent to the new generation of responsible drivers.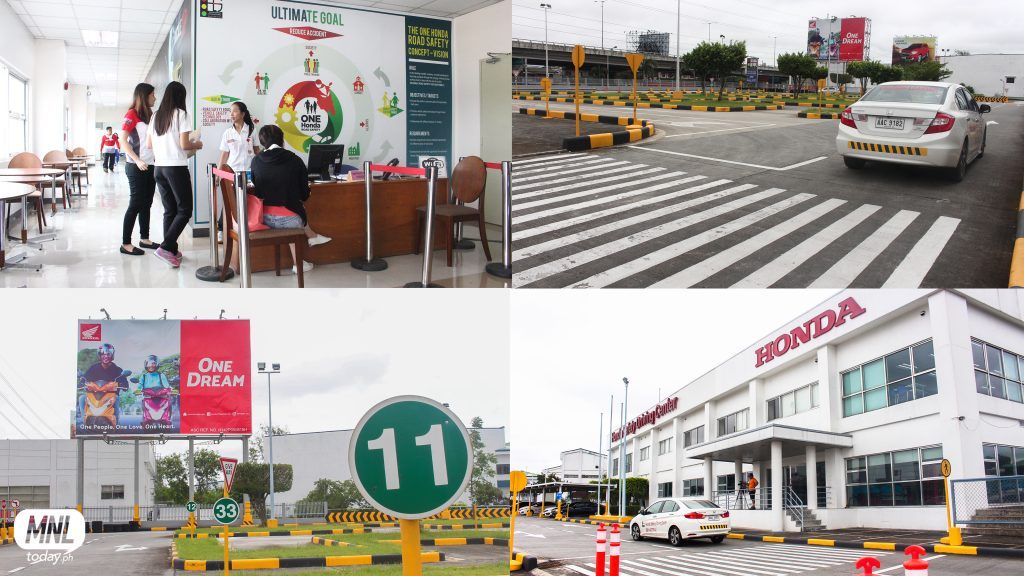 With the recent launch of the new Honda Click 125i and 150i, first time motorcycle owners' visit to Honda Safety Driving Center must be on top of their list. This is to ensure that they get to maximize their vehicle, at the same time being a responsible and safe motorist.
For more information, call +63-2-838-0814 or visit http://www.hondasafetydriving.ph.
Photo and video: Shena Formanes