8 years have passed and Whirpool still rises against the competition when it comes to preference. In the recent awarding ceremony, Reader's Digest Asia's Trusted Brand 2018 Awards, held at the Marco Polo Ortigas Manila, Whirpool won the Ultimate Seal of Consumer Approval as one of the most Trusted Brands for Household Products for the Washing Machine category.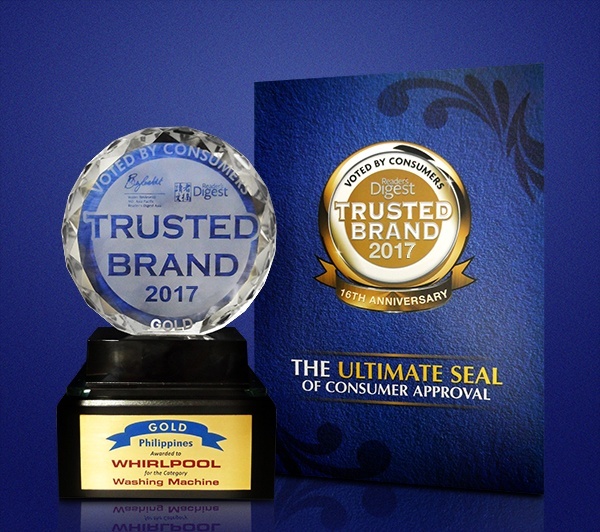 Launched in 1999, the Reader's Digest Asia Trusted Brands has established a solid reputation as the premier consumer-based survey in Asia, providing an objective and reliable reference for consumers throughout the region. Achieving the Reader's Digest Asia Trusted Brands status is a genuine recognition of consumer approval, as the survey reflects consumers' choice of their most trusted brands among the thousands available in the market.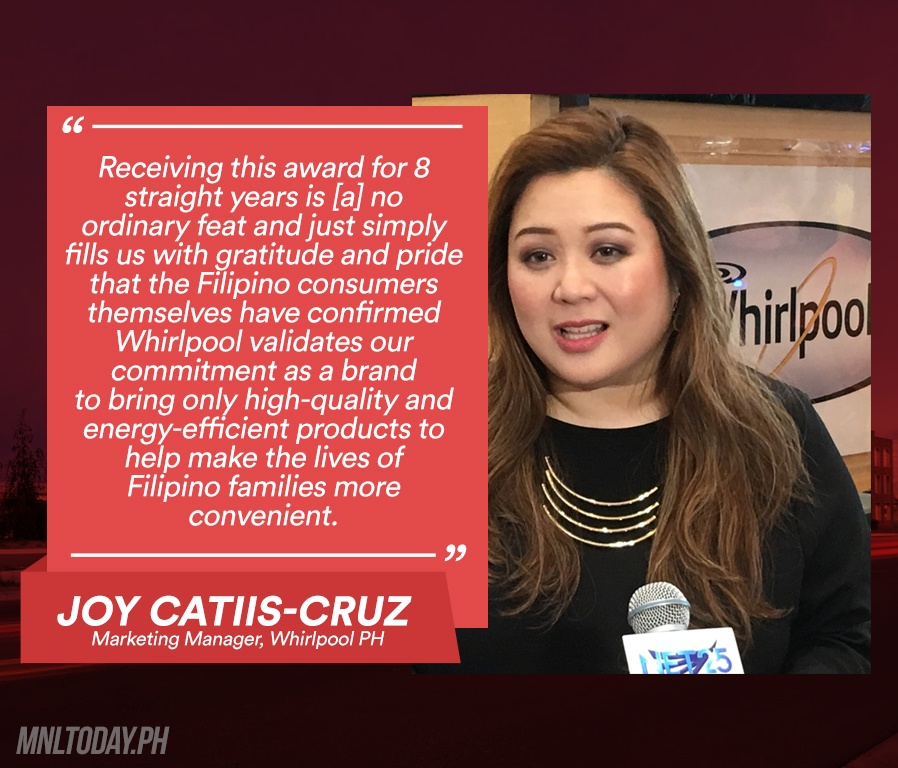 Since 1911 no other appliance brand in the world has the trusted legacy that Whirlpool has been able to achieve in over 100 years. This trust extends not only to its washing products but also to the rest of its product line, which consists of refrigerators, freezers, microwave ovens, washers and dryers, inverter air conditioners and cooking appliances. Whirlpool has distinguished itself as a brand designed for families, and every Whirlpool product has been meticulously made with that in mind, providing outstanding quality, unparalleled durability, and advanced technology and energy-efficiency.
Photo credit: inquirer.net
With reports from: Business Mirror