In the world of cockfighting, any breeder will tell you that the most important thing to maintain their success is the health and nutrition of their gamefowls.
And for Jawo Agdalipe of JDA game farm and Art Lopez of ARL Gamefarm, two of the country's popular breeder, their key to success is an open secret. And that's because of the brand they have learned to trust and used to their game farm. And that is, Warhawk Gamecock Power Series Feeds.
What started out as a hobby grew into a passion. And from that passion was born a dream that steadily driven by a vision for excellence and optimum performance, has over time become into a reality.
It was not by mere chance that WARHAWK came to be what it is, and where it is, now.Formulated from choicest raw materials under the most stringent quality control standards, WARHAWK prides itself with products that satisfy the day-to-day nutritional requirements for gamefowl at every stage.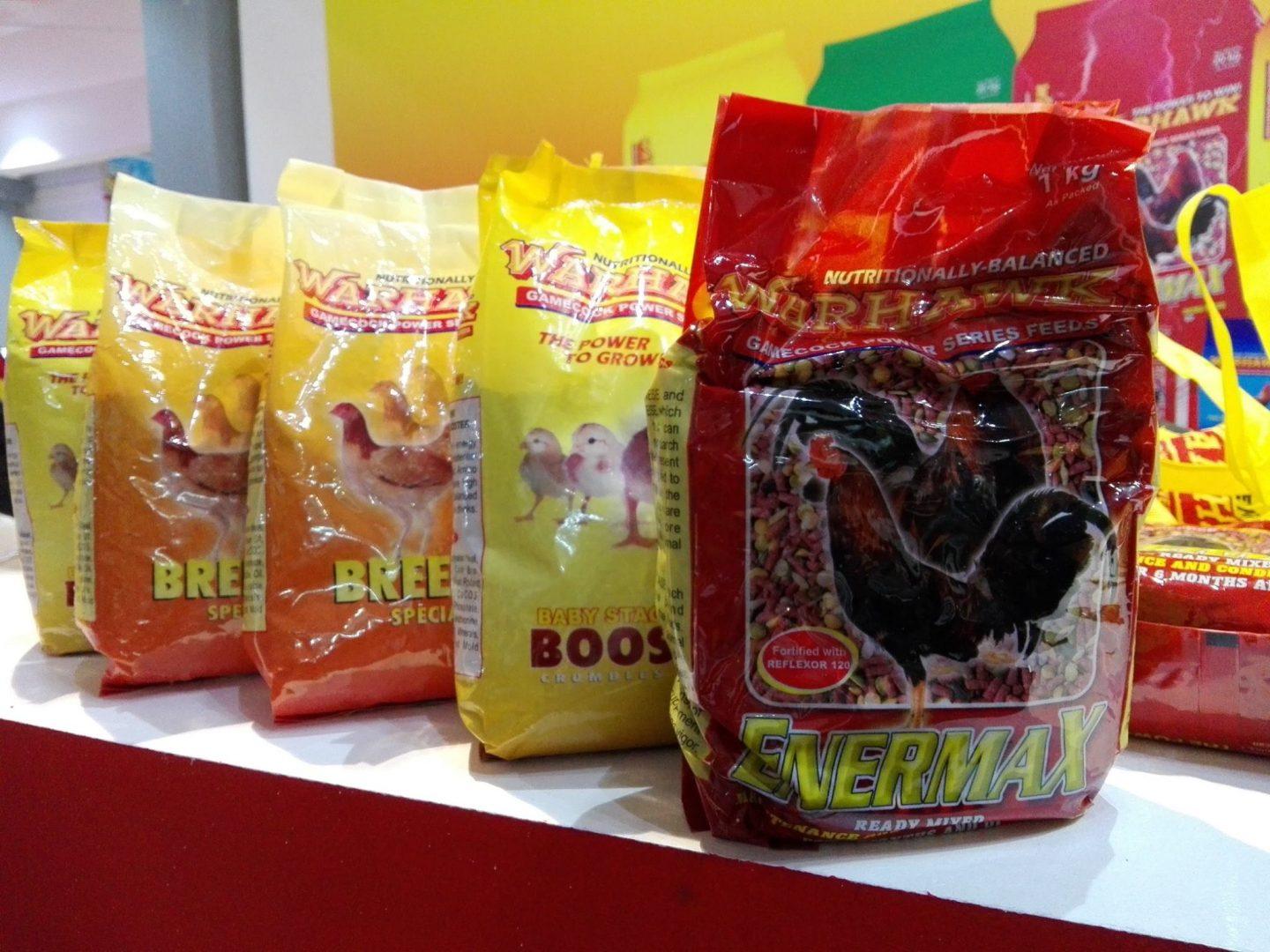 Ranging from its Breeder Pellets Special, to the Baby Stag Booster, the Stag Developer crumbles or pellets, the ready-mix ENERMAX (pellets and grain concentrates), the Hi-Protein Power Pellets, Gamecock Manna, Cord Master, and the WARHAWK OPTIMUM, all are guaranteed to deliver the highest quality of feeds that your gamefowl needs.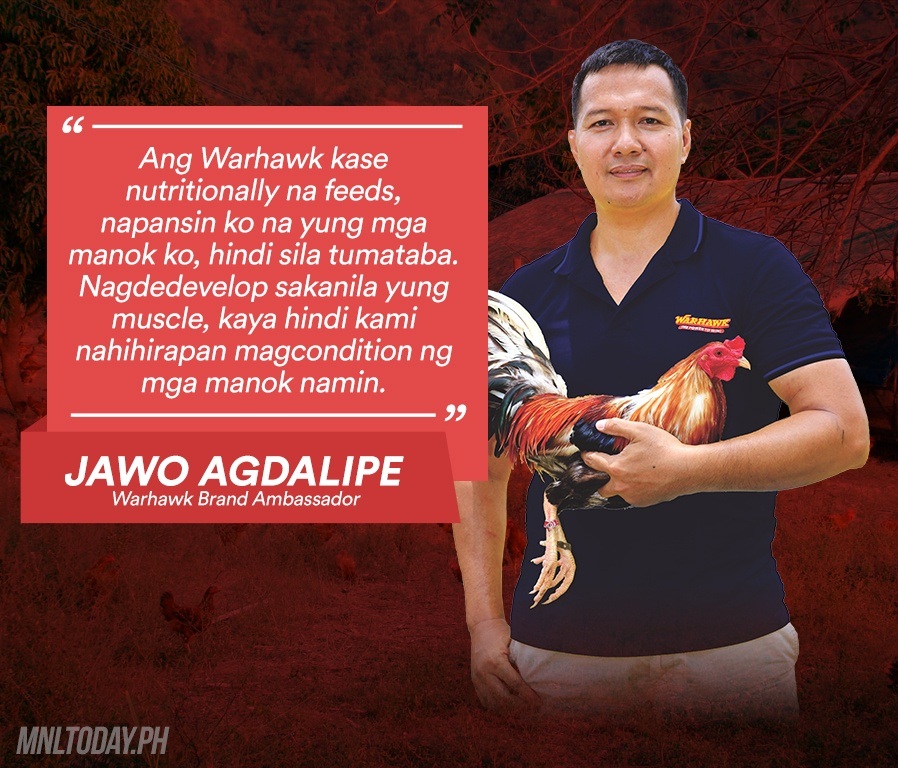 WARHAWK products not only pass through tests inside the laboratory but all WARHAWK products are tested under conditions in actual farm settings before they are introduced into the free market. WARHAWK is customized to the specific needs of gamefowl at each stage.
With our manufacturing plant strategically located in Cebu, WARHAWK is delivered fresh to all points in the Visayas and Mindanao regions. And now serving Luzon market is our newest and modern manufacturing plant in San Rafael, Bulacan.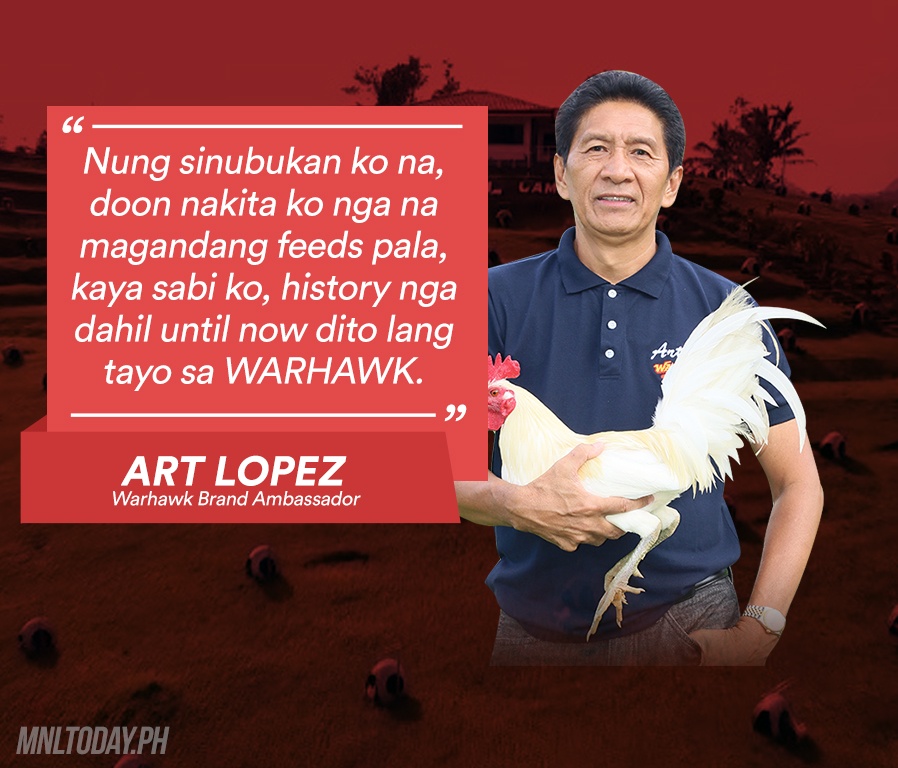 In the Fiestag 2018 event, no wonder, game fowl aficionados flocked to their booth, eager and ready to discover the secret of their winning gamefowl breeds.
WARHAWK Gamefowl Power Series Feeds—The Power To Win!
For more information, visit www.warhawkfeeds.com and follow their official FB page at https://www.facebook.com/warhawkph/
Photos from: Shena Formanes and Warhawk FB Page
Edited video by: Shena Formanes and Kyle Reyes