Cebu Pacific and the United Nations Children's Fund (UNICEF) renewed their partnership for the Change for Good program. Cebu Pacific is the first airline partner of UNICEF for Change for Good in Southeast Asia and an exclusive partner in the country.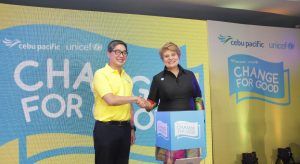 To signify the partnership renewal, UNICEF Advocate for Children Anne Curtis surprised passengers on a Cebu Pacific flight from Cagayan de Oro to Manila when she collected donations for the program. Anne showed up the filled-up collection bag and thanked all passengers who supported the program to benefit Filipino children.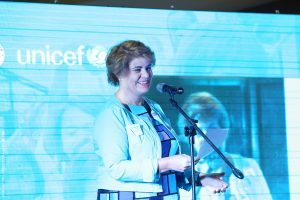 Lotta Sylwander, UNICEF Philippines country representative applauds the support given by Cebu Pacific. "We are grateful to Cebu Pacific and its flying public for helping children stay healthy and alive through the Change for Good program. Through the tireless and enthusiastic support of the crew and passengers, we have been able to give thousands of children, pregnant women access to vital health and nutrition services" shared Sylwander.
The first partnership of Cebu Pacific and UNICEF began in 2016. The partnership enables the program to collect spare currency from passengers and convert these into life-saving materials and services for vulnerable children around the world. Since its launch in 1987, Change for Good has already generated a total of $160M for children in need.
Photos: randomrepublika.com, ilovekeisha.com, jovialwanderer.com