What I love about our work in the integrated marketing communications industry is that once in a while, we get the opportunity to travel in the different parts of the country. And what's not to love about our beloved Philippines. We have some of the world's best tourist destination, hospitable people and of course, the best dishes.
When we had our We Are Eveready Sari-Sari Store Barangay Caravan in the beautiful town of Iloilo, we had a mission to fulfill. To have a successful event where we will invite sari-sari store owners to attend our event, and of course, to taste their best dish.
Themeactive's Project Manager Willy Oli is the man for the job. On the night before the event, he brought us to the famous grilled chicken of the island, Jo's Chicken Inato.
And Willy did not disappoint. Barbecued chicken never tasted this good. The Jo's Chicken Inato family tree traces
its roots from Dumaguete City when an enterprising couple, Jesse and Josephine Ng planted its seeds in the early 80s. The family's secret recipe of Chicken Inato (homely) carved a name in the country's food industry. The taste is now famous that Jo's chicken barbecue has been considered by local and foreign tourists to be superbly savory, grilled to a tender-juicy crisp of a satisfying meal, that makes it one of the most sought-after native specialty not only in Iloilo and Dumaguete but even in the country.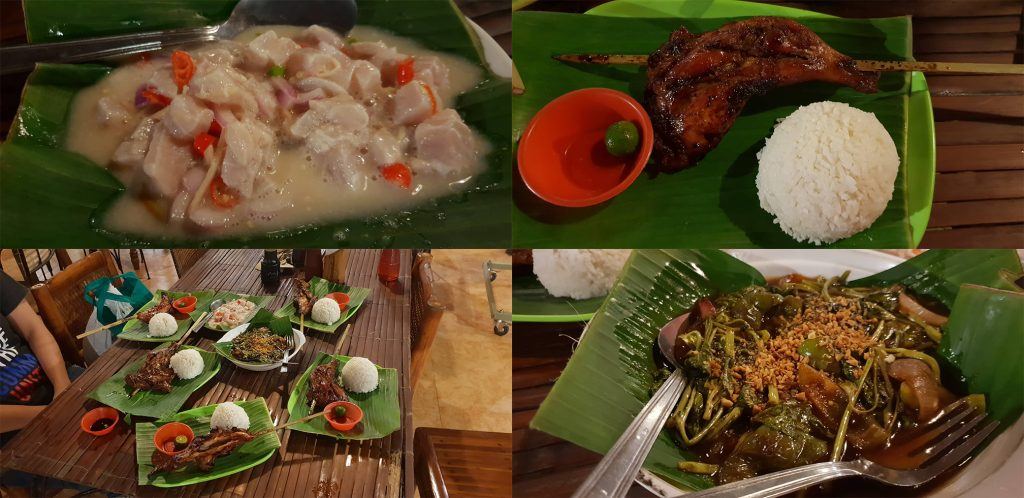 Other native factories include the delicious and patented Jo's buko halo special, pancit macao and a wide array of Filipino classic cuisine.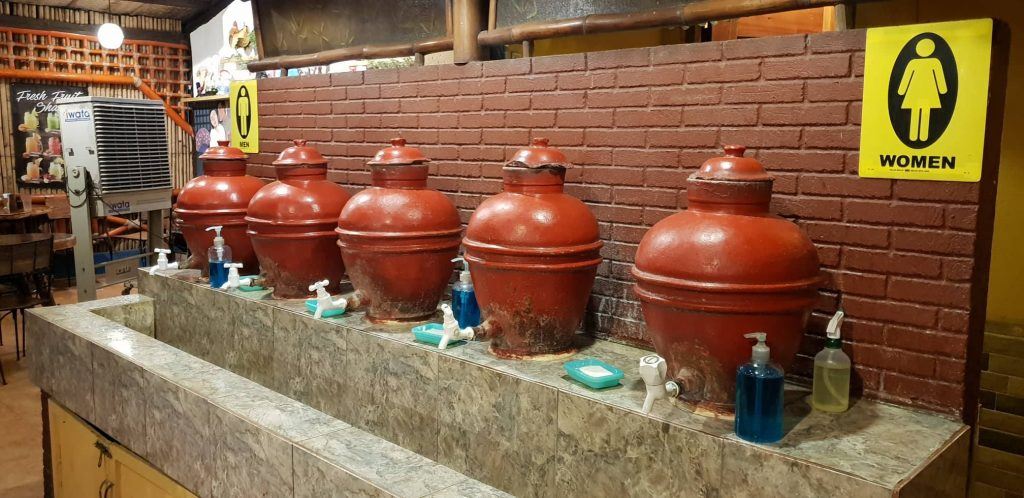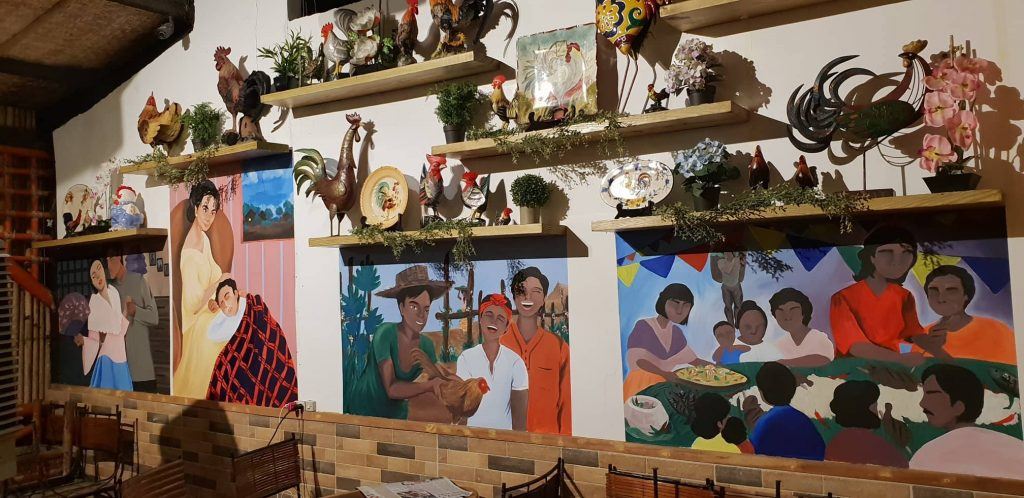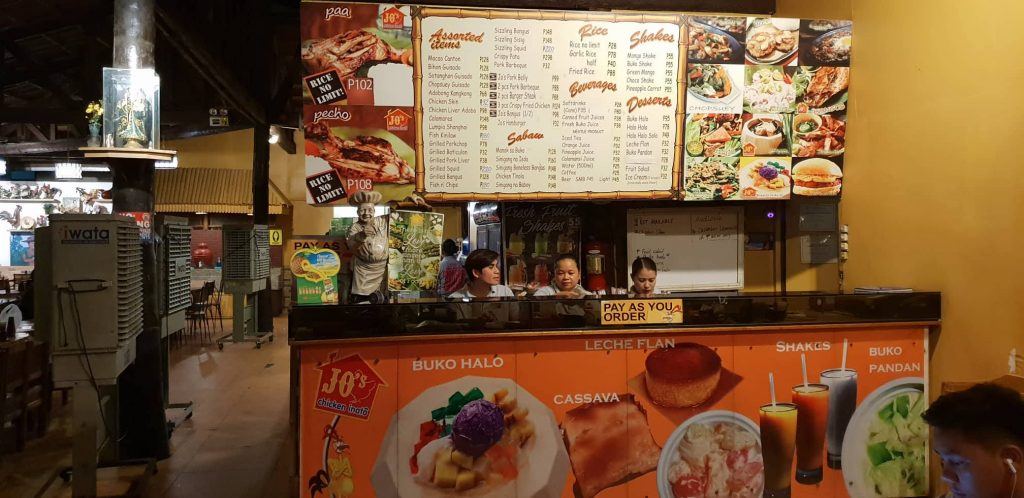 To this day, the Jo's Chicken Inato family has expanded and has spread its branches to serve its wanting customers in the cities of Dumaguete, Siquijor, Bayawan, Iloilo, Mandaue, Cebu, Lapu-Lapu, Miglanila, Tagbilaran, Cagayan de Oro, General Santos, Butuan, Ormoc, Tacloban and Dipolog.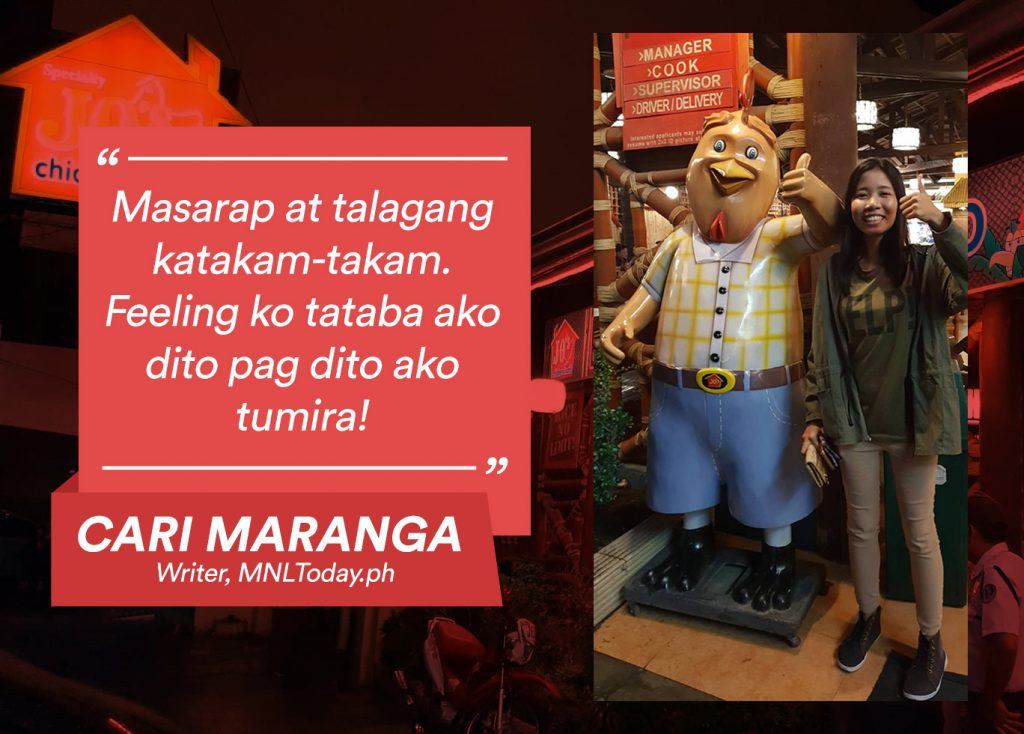 It will not be a surprise of the proud grilled chicken of Dumaguete will reach other parts of the country like Manila.
Every JO's outlet is special with its own festive hometown ambiance and serves up only the best.
So on your next trip and you happen to be in the places where Jo's Chicken Inato is present, I recommend that you try eating at Jo's Chicken Inato. It's a satisfying experience and you will definitely want for more.
PHOTOS by: Air Urquiola, using Samsung S9