Warhawk Gamefowl Series Feeds joined this year's Fiestag 2018 at the SMX Convention Center in Pasay, City. The annual event started last August 10, and ended on August 12. Distinguished gamefowl breeders got to show their finest stags and gamefowl enthusiasts availed fine brood stags from their favorite breeders.
Supported by about 9,000 farms nationwide, Fiestag 2018 is spearheaded by International Gamefowl Breeders Association Inc. (Figba). The three-day event featured exhibits of veterinary products, feed products, equipment and gamefowl supplies.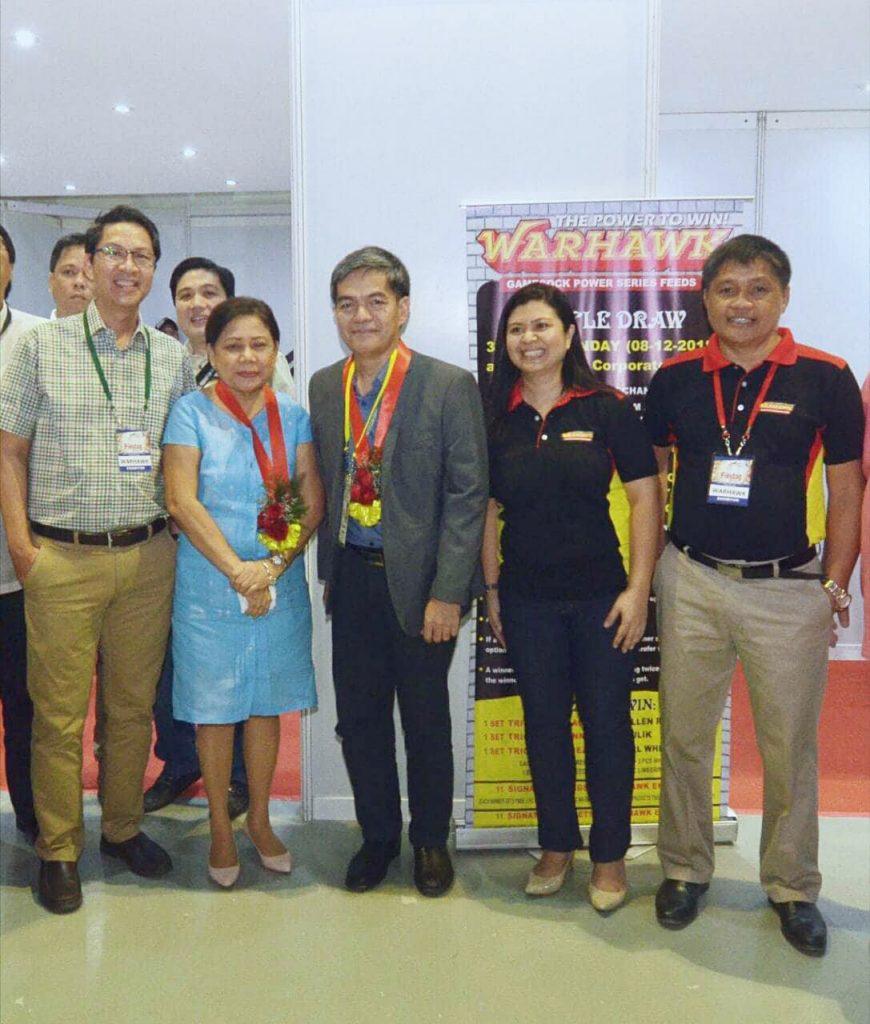 Senator Cynthia Villar and Bureau of Animal Industry Director Ronnie Domingo leads the opening ceremony of this year's Fiestag 2018 along with Warhawk representatives General Manager Lorenzo Mapua, Marketing Manager Jojo Emata, and Sales Director Joel Durano.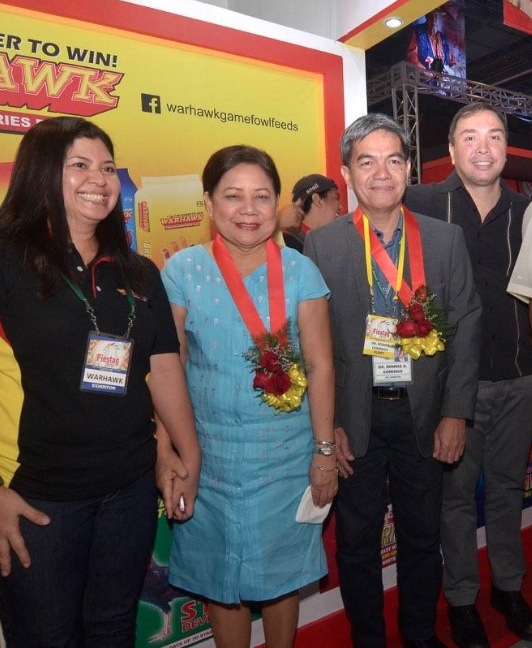 Warhawk Gamefowl Series Feeds is an annual exhibitor of this momentous event. Formulated from choicest raw materials under the most stringent quality control standards, Warhawk prides itself with products that satisfy the day-to-day nutritional requirements for gamefowl at every stage.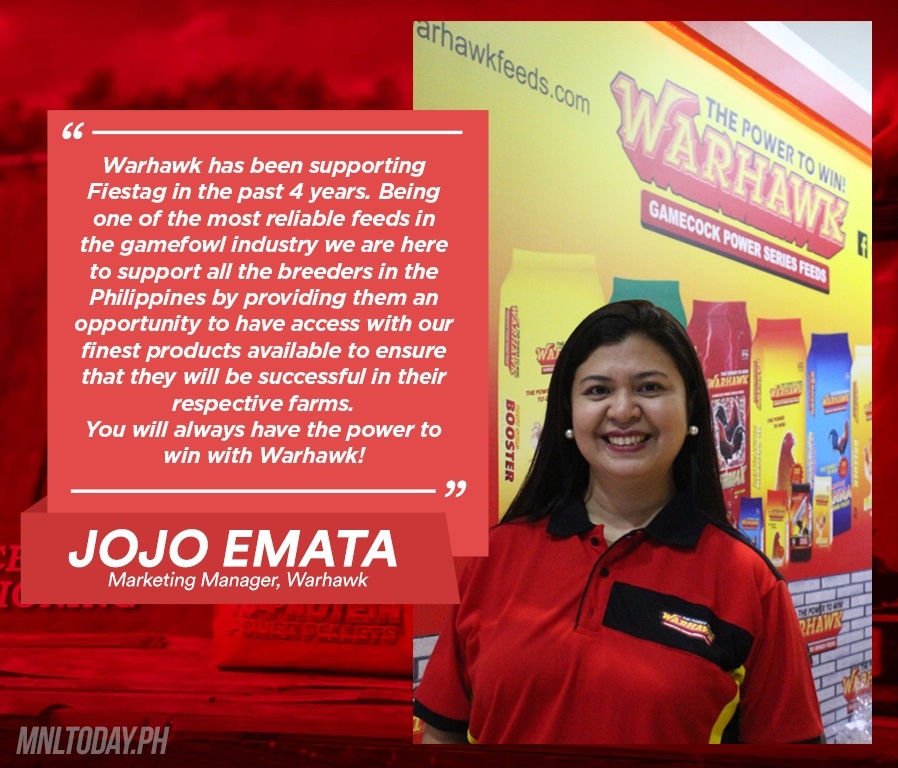 Warhawk also raffled off game fowls from renowned breeders Mayor Aguilar, an Allen Roundhead, a Bulik from Doc Ronnie Magbalon and an ARL White from Art Lopez, all Warhawk brand ambassadors.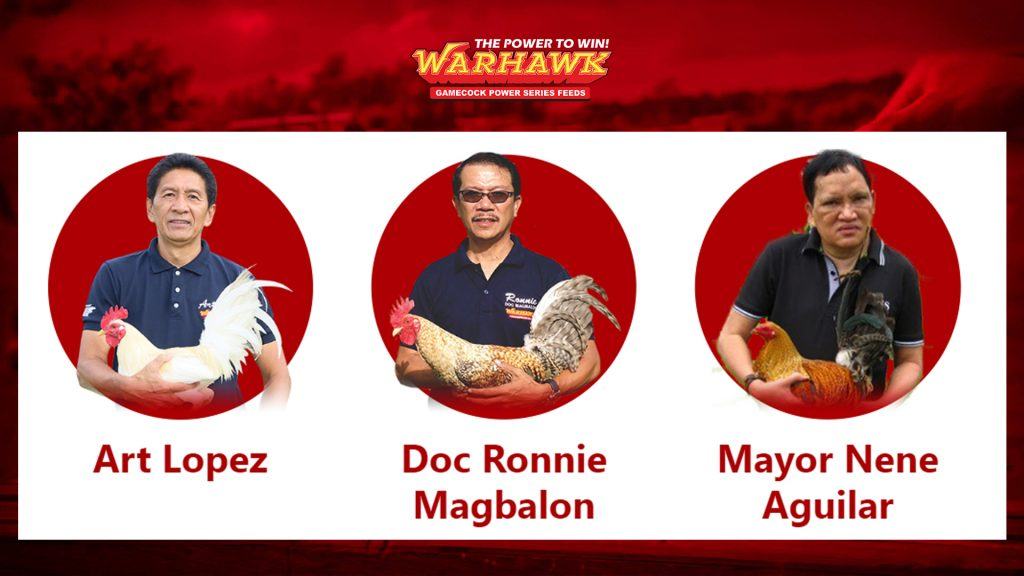 Expect more from Warhawk as it continues to establish its presence in these type of events.
For more information about Warhawk, visit warhawkfeeds.com and their official Facebook page https://www.facebook.com/warhawkph/
Photos from: warhawkfeeds.com, Shena Formanes