They say that time flies when you are having fun. And that is true for Joey Generoso and his legions of fans as he is set to celebrate his 30th year in the music scene with a solo concert on June 22 at the Theatre at Solaire.
Joey G Beyond 3 Decades of Music showcases Joey Generoso's music – songs that Filipinos enjoyed then, and continue to enthrall the young and old alike. No less than Sharon Cuneta, the country's Megastar, will be Joey's special guest during the anniversary concert.
Joey G is very excited about his upcoming anniversary concert. Not only is he pressured to fill one of the most popular concert venues in Asia, but he is also looking forward to sharing the stage with the country's Megastar, Ms. Sharon Cuneta. The two will have a duet of the ballad All This Time, written by another ex-Side A member, bass guitarist Joey Benin, and which Joey and Sharon recorded in 2001.
"Sharon and I never got to sing it before a live audience," Joey G said, during the media launch of his concert. "This is the first time we're going to sing it together on stage and that makes me more nervous. Joey said Sharon has been an avid supporter since Side A's days performing at Hyatt's Calesa Bar in the mid-late '80s, adding that it took him only one text message to make the Megastar say yes to be his Solaire concert's guest artist. "She's closest to my heart because she's the biggest star who believed in me and in Side A during our early years," Joey G said. "It's so touching that she even promoted my concert in her social media accounts. And being the Megastar, she has "Mega" heart as she is doing this concert with me for free".
Joey G's repertoire will cover decades of great selections from the '70s to the present. "I will have medleys and even a Bruno Mars song," he teased. "Basta, people will be thrilled and surprised."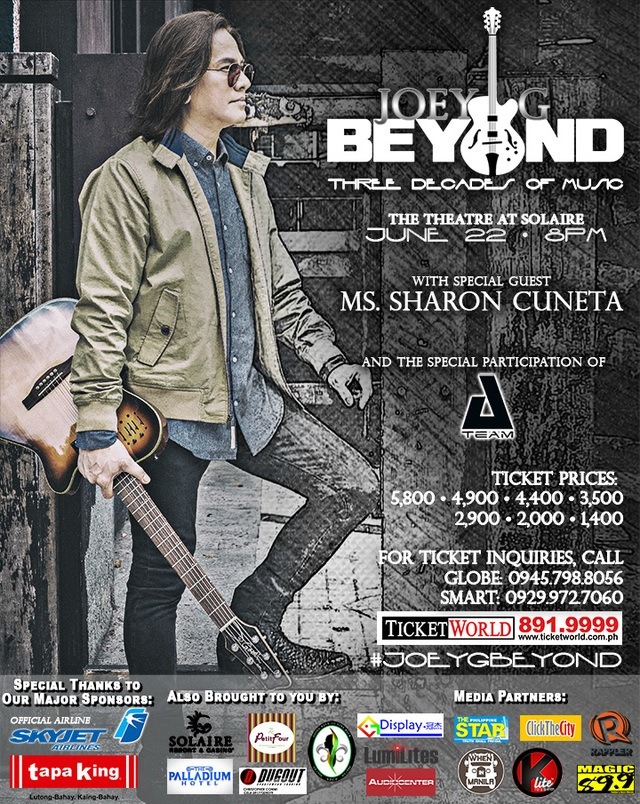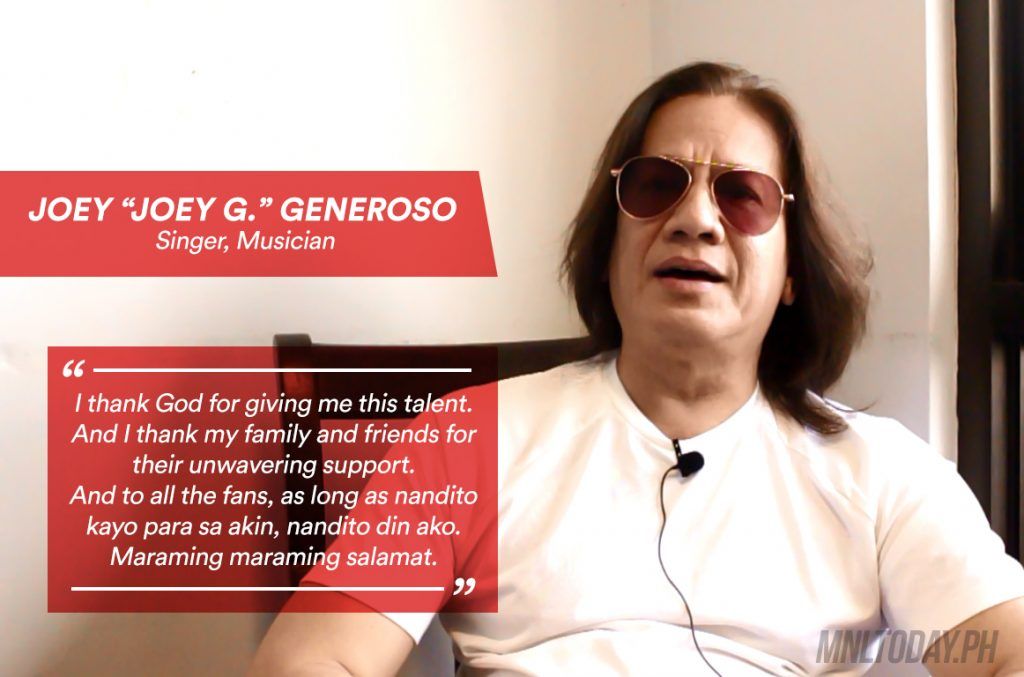 Joey was first introduced to the public and the Philippine airwaves as Side A's lead vocalist. He left in 2015 to pursue a solo career. Some of his hits with the group include "Set You Free," "Forevermore," "Hold On," and covers of "Tell Me," and "Got to Believe."
(For tickets to Joey G Beyond, visit ticketworld.com.ph or call 891-9999, 0945-7988056 or 0929-9727060.)