I love basketball. This may be an understatement but my passion for the game is relentless. My wife Lhara, knows this. Though she may dread this, her love overshadows the fact that her husband is a frustrated basketball player who thinks he can play the game, enough for him to build a career out of it.
More than a fan of the sport, I am one of the "few" who believes in the mantra, Ball Is Life. Like rice, playing basketball is a staple in my weekly schedule.
Maybe this passion was noticed by the basketball gods, that last year, I received a special invitation, to play with the players of the Kia Picanto, for a special media day session. I have long been a fan of Philippine Basketball Association (PBA), particularly a Barangay Ginebra fan but this invitation is too special and I have to take advantage of it.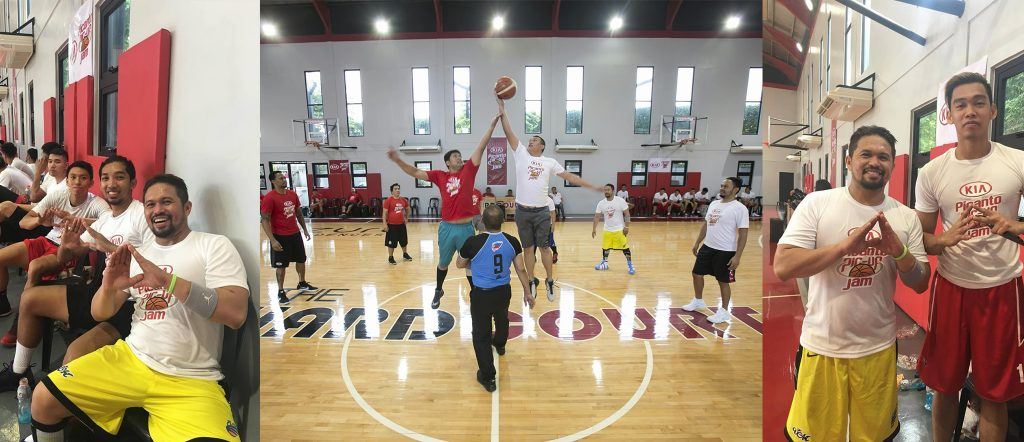 As of this writing, Kia Picanto, for the ongoing PBA Commissioner's Cup decided to rebrand as the Columbian Dyip. The team, however, is still under the banner of the Columbian Autocar Corporation, the exclusive distributor of Kia vehicles in the Philippines. The rebrand marks the franchise's 6th name change in its 4-year run in the PBA. They debuted as Kia Sorento before shuffling through names like Kia Carnival, Mahindra Enforcer, and Mahindra Floodbuster, while raising the banner of incumbent Senator Manny Pacquiao as their main attraction and inaugural rookie-slash-head coach. Columbian Dyip debuted last April 22 when they faced the Blackwater Elite.
With that said, I have little knowledge of the players of Kia Picanto that time. I did not even research on that fact since I am very excited to play with my other colleagues from the press together with the PBA players of Kia.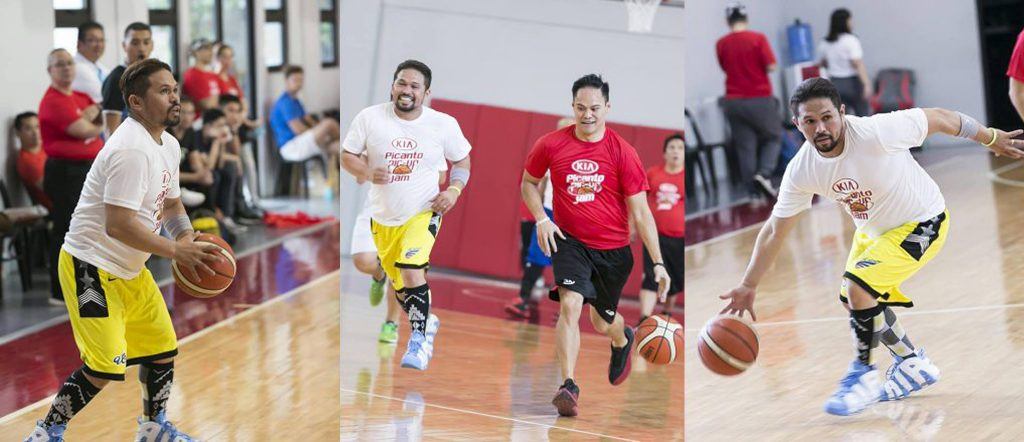 Special treatment was given to us. Practice jerseys, cold bottled waters, and Gatorade. Even on the sidelines, when we get to rest from the game, we were given Goldilocks popcorn to munch while watching our team composed of media and Kia players.
It was a very competitive game. Even though most of the time, we the media invitees can't help to hide our smiles and excitement, we were being physical and trading basket after basket. But Coach Chris Gavina made the biggest shot that day. As if the young and dynamic former coach of KIA was making a statement that he should be in this team not just a coach, but also as a player.
Though my team (white) lost, everyone had a grand time. After the game, we were treated with a hearty lunch. Aside from that, we were given a cool media token including a basketball where I asked the members of the team to sign.
This post may be late, but please allow me to thank the management of Kia for this special activity. For allowing me to fulfill our lifelong dream even for just a brief moment. Thank you, Kia and the communications team who invited us and for making that ordinary Sunday last year, a one sweet day.
PHOTOS FROM: Kia Picanto