The Philippine sports scene climbs a notch higher as Ayala Land Inc.'s Vermosa Sports Hub, the country's first premiere and professionally managed sports facility opened its doors to the public.
Creating the ideal environment for athletes, sports buffs, and fitness junkies who aim to reach the top of their game, Vermosa Sports Hub is equipped with training facilities designed for international sports competitions.
Vermosa Sports Hub is home to world-class and groundbreaking features that include an Olympic-size swimming pool equipped with the latest timing system by Omega and the Anti Wave Starting Blocks, and the Philippines' first 9-lane track oval built in accordance with the International Association of Athletics Federation (IAAF) standards. There is also for football and field sports enthusiasts where the hub featured a standard-sized football field with natural grass and a sand sub-base, which makes it an ideal playing surface that is able to give way, underfoot traction. The Vermosa Sports Hub will also soon unveil bike lanes, jogging paths, and other outdoor sports facilities.
One of the key features of Vermosa Sports Hub is the Santé Fitness Lab. It is a one-stop shop managed and operated by Santé Health & Fitness, Inc. that will feature a fitness club equipped with a sports science laboratory especially suited for athletes who want to take the next step to reach peak performance.
Santé Fitness Lab will include a strength and conditioning fitness facility, sports rehab areas, a dance studio, a spinning class area, bike shop and services, a nutrition and fitness café, VO2 max/lactate testing by using a machine that can test an individuals level of oxygen while training plus conference and lecture rooms.
Members of Santé Barley Tri-Team has already enjoyed the facilities of Vermosa Sports Hub since the elite members of this tri-team get to experience first-hand what Vermosa Sports Hub has to offer. Soon, sports enthusiasts and the general public who wants to live the healthy life will also experience in full blast what the hub has to offer.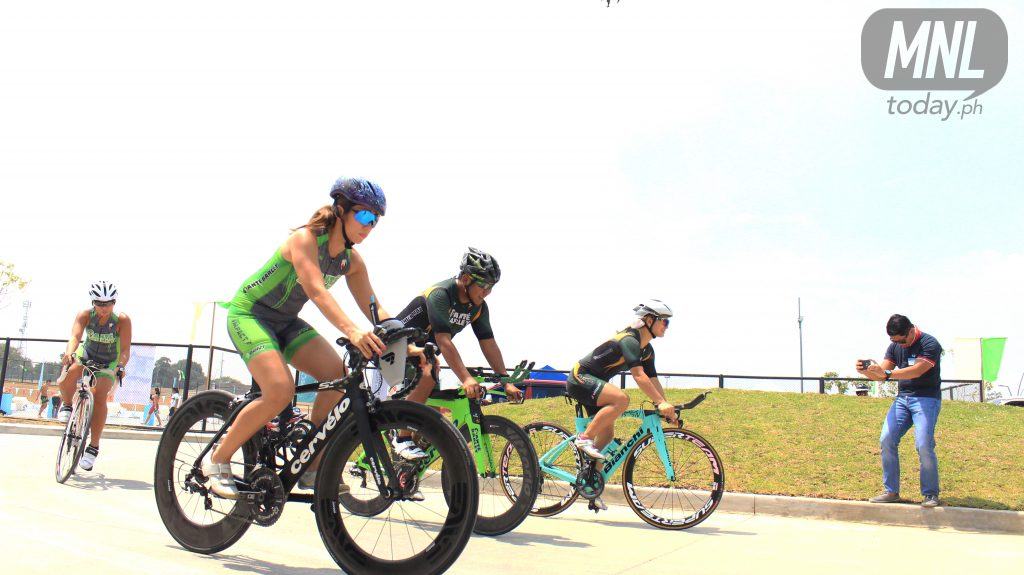 Santé International, Inc., the fastest growing global distributors of organic health and wellness products could not be happier with this partnership with the Ayala Land Inc. This is a match made in heaven as Santé International, Inc. CEO Joey Marcelo is envisioning for his company, particularly the distributors and partners of their top selling product, Santé Barley.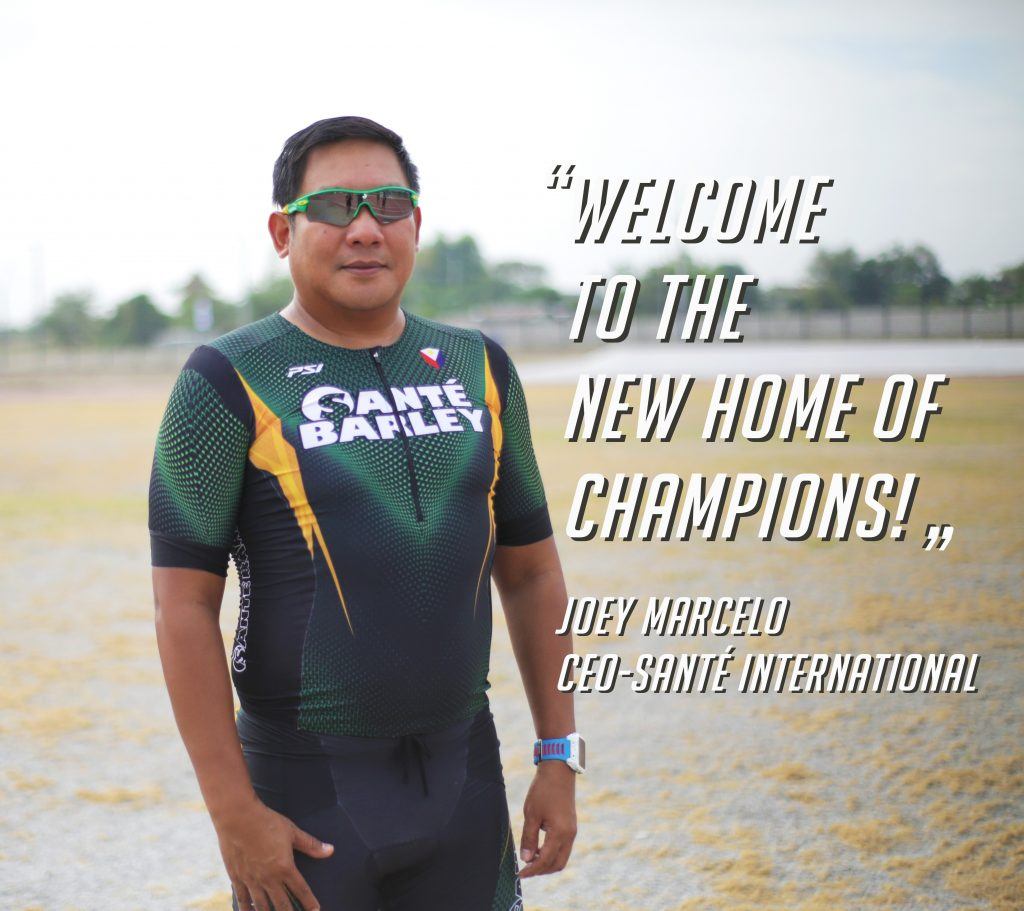 Vermosa Sports Hub is located at Vermosa, Daang Hari Road cor. Vermosa Blvd., Imus, 4103 Cavite. It is situated within the 700 hectares of space in Vermosa, a masterpiece mixed-use estate of Ayala Land. Inc. The Vermosa Sports Hub is envisioned to be a complete destination designed specifically to provide an effective and complete training experience for the athletic lifestyle, offering a seamless integration of facilities and sports-related elements.
PHOTOS FROM: Don Clavo de Comer, EJ Dy Buncio, Sante Fitness Lab Facebook