Having been a basketball fan all my life, I have always monitored and watched the local teams from the PBA especially the national team, Gilas Pilipinas. I have seen the aggressive campaigns of telecom giant Smart Communications' support for Gilas Pilipinas but when Chooks-to-Go came into the picture, it became a different story for me.
That is where my interest came in. From a telecom giant backer, to a "lechon manok brand" that utilized the passion of this country's love for the sport of basketball. Chooks-to-Go became one of Gilas Pilipinas staunch supporter. And they did this with chutzpah and single mindedness that made their sponsorship with Gilas Pilipinas a lasting impression for both fans of basketball and lechon manok.
Ronald Mascarinas, president of Bountry Agro Ventures, Inc. is no stranger to the concepts of unconventionality. Even back with his days with Purefoods, he was always one its pioneers that built the company from scratch. He incorporated cutting edge strategies that made a mark in the food industy. Making him rose from the ranks as he became senior vice president of Purefoods then and president of Smokey's fast food chain.

When San Miguel Corporation bought out the brand, Mascarinas found himself taking on a new challenge as he moved to Bounty Agro. From the Bounty Fresh chickens in the fresh meat supermarket sections to the only oven-cooked ready-to-eat lechon manoks of Chooks-toGo. He always brought with him his promise of innovation.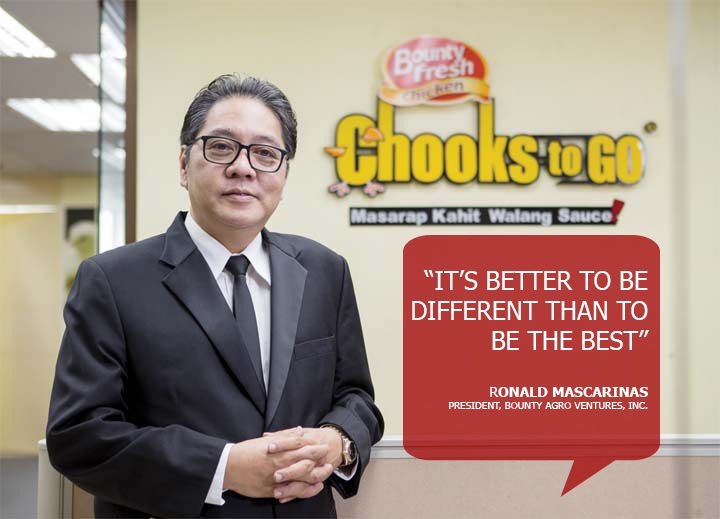 In 2009, Bounty Fresh Brands became the biggest producer of poultry in the country, having been awarded with Asia's Best Best in the Poultry and Lovestock Industry. "When we launched Chooks-to-Go, we launched it hin Visayas first and tried to see how much more we can fine tune our product before launching it nationwide" shared Mascarinas.
Bounty Agro Ventures, Inc. seems to have this intense love affair with Cebu and its nearby cities as they focused on the discerning and discriminating tastes of the Cebuanos. From the greenfields if North Sogod to the beautiful and exotic beaches of south Oslob. The public has learned to embrace and love Bountry Fresh's Chooks-to-Go. In addition to this, the business was able to generate employment opportunities for people in the south.
The company has one of the biggest hatcheries in the country located in Dawis Norte in Carmen, producing almost 400,000 chicks per week and has over 400 contract growers in its fold. This provides jobs and livelihood opportunities at the same time making the brand a big hit in the Visayas because of how much their chickens have become a big part of the Visayan way of life.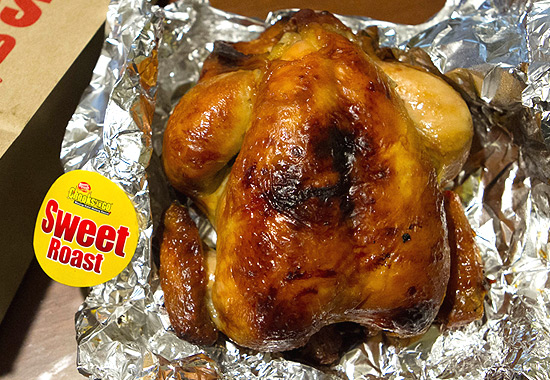 Bounty Agro has truly made a difference. With new brand emerging from their portfolio, the ready-to-eat coal rosted chicken that took Cebu by storm continues to be different and unique, harping on the brand's tagline "Di raw masarap, per pwede na". A unique marketing approach that does not mind the literal essence of the message, but projects the company's branzeness to make the difference.
With reports from: Art Sta. Ana, Manila Bulletin
PHOTOS FROM: https://insideretail.ph, http://www.filipinoportal.com, https://business.mb.com.ph, https://www.spot.ph