Subic Bay, Olongapo – Santé Barley Tri-Team came in guns blazing finishing a strong second in their inaugural race for 2018 via Bike King's Tri 1.
Santé Barley Tri-Team clocked 25 hours, 59 minutes, 24 seconds, with Rider Omega finishing first at 25 hours, 3 minutes and 7 seconds, and Herbalife at 27 hours, 22 minutes and 40 seconds, completing the team finish.
Counting for the team were Don Velasco, Kieth Peralta, RJ Lorenzo, Mervin Rencel Santiago, Bert Anthony Minardo, Jose Ramlo Villaluna, Juanito Mahinay, Jill Canancan, Chito Generoso, Ian Banzon, Rowena Valdez, Jeff Valdez, Robinson Esteves, Lyka Leather, Jamie Leather, Jualyn Baugbog, David Richmond, Hazel Busa, Sherwin Manangil, Louie Sangalang and Sheilla Gagui. The team was led by team captain and Athlete of the Year, Jonah Rivera, with Santé Barley main man Joey Marcelo.
"We are very happy with the team's performance and are confident that our strong finish is a good sign for 2018. We had a very good training that allowed us to finish in second place. We thank the management of Santé for all their support. This is just the start and we vow to finish even stronger in the next races," said Jonah Rivera.
With only a week separation, Rivera and Marcelo will also be competing in the ITU World Triathlon in Abu-Dhabi on March 2 and 3.
For the Bike King Tri 1, a total of 27 members participated in the first leg, with the second and third leg happening on July 1 (Subic Bay, Olongapo) and November 25 (Fontana, Clark, Pampanga) respectively.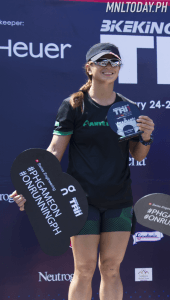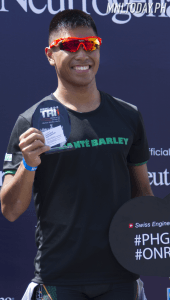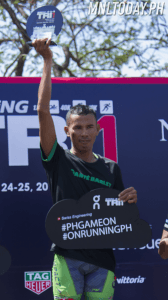 Podium finishers from Santé Barley Tri-team includes Ian Banzon (2nd – Category: F 30-34) at 2:51:18, Mervin Santiago (3rd- Category: M 25-29) at 2:25:09, Jefferson Valdez (1st – Category: 40-44) at 2:29:19. "Santé International, as a company, is true to its mission and vision to help people live better lives. Since 2012, when we positioned Santé's products as ideal for sports and wellness, I personally endeavored to be an example by being involved in triathlon.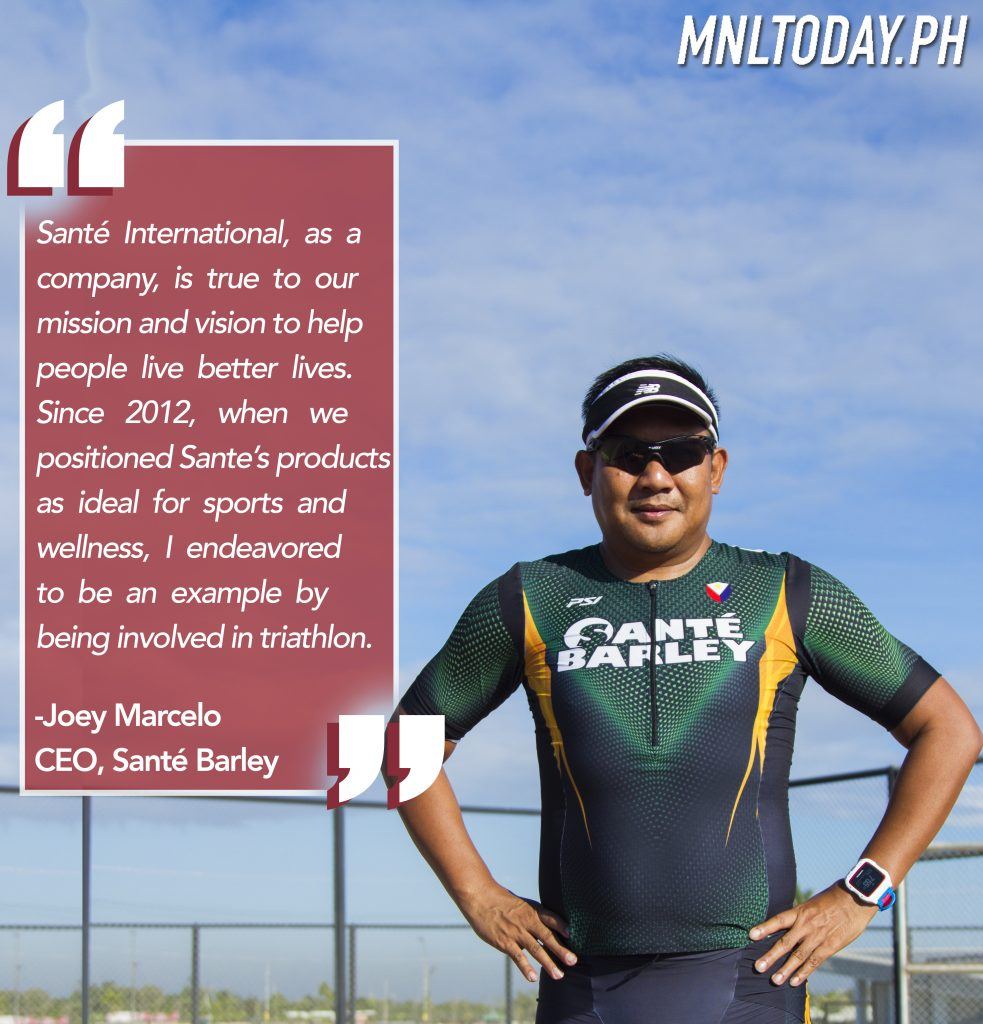 The Santé Barley Tri-team members are not just trained well but are given Santé Barley products to complement their training. Every member of the team can agree with me if we say that We are on Grass. This can be proven given the team's commitment to the sport of triathlon here and abroad," said Joey Marcelo, chief executive officer, Santé Barley.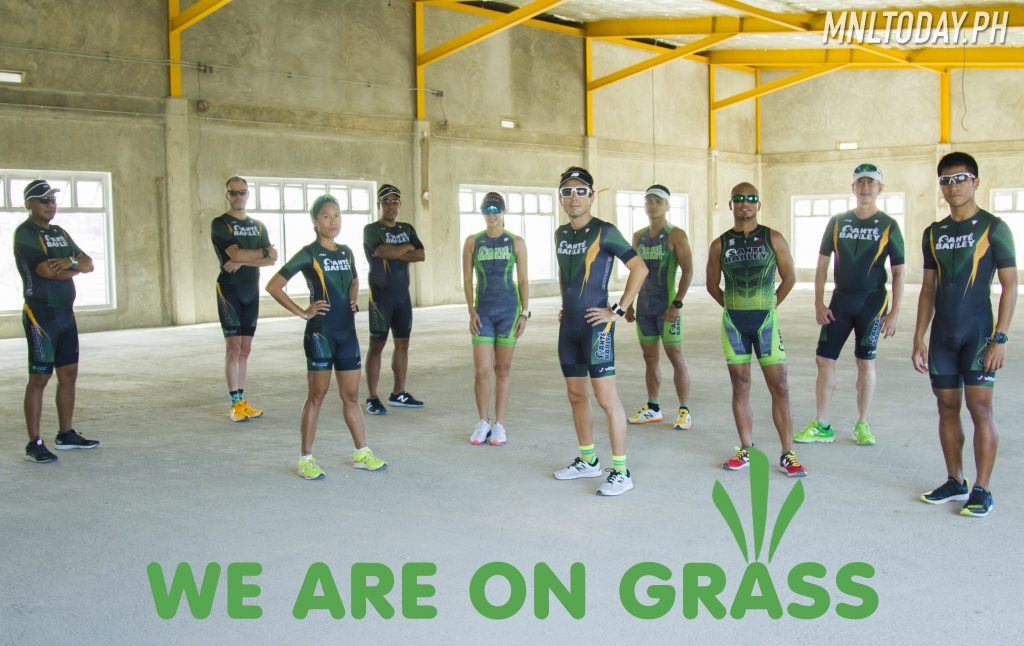 To know more about Santé, its product offerings, and other upcoming events, visit their official FB Page at www.facebook.com/santeofficial.ph or their website at www.santebarley.com.
PHOTO BY: Don Clavo de Comer