Every time my work entails me to be in the heart of Manila, particularly Malate, top-of-mind to eat is no other than The Aristocrat Restaurant.
From its humble beginning as a snack mobile in 1936, the Aristocrat has grown into a restaurant enterprise with branches in Metro Manila, all serving the same quality foods that have made it "The Philippines' Most Popular Restaurant". The Aristocrat is a Filipino-owned family corporation founded by the late Doña Engracia ("Aling Asiang") Cruz-Reyes and her husband, Justice Alex A. Reyes. Aling Asiang's pioneering spirit coupled with her native genius for cooking Filipino food raised the once lowly and unknown Filipino dishes to well-loved and accepted locally and internationally.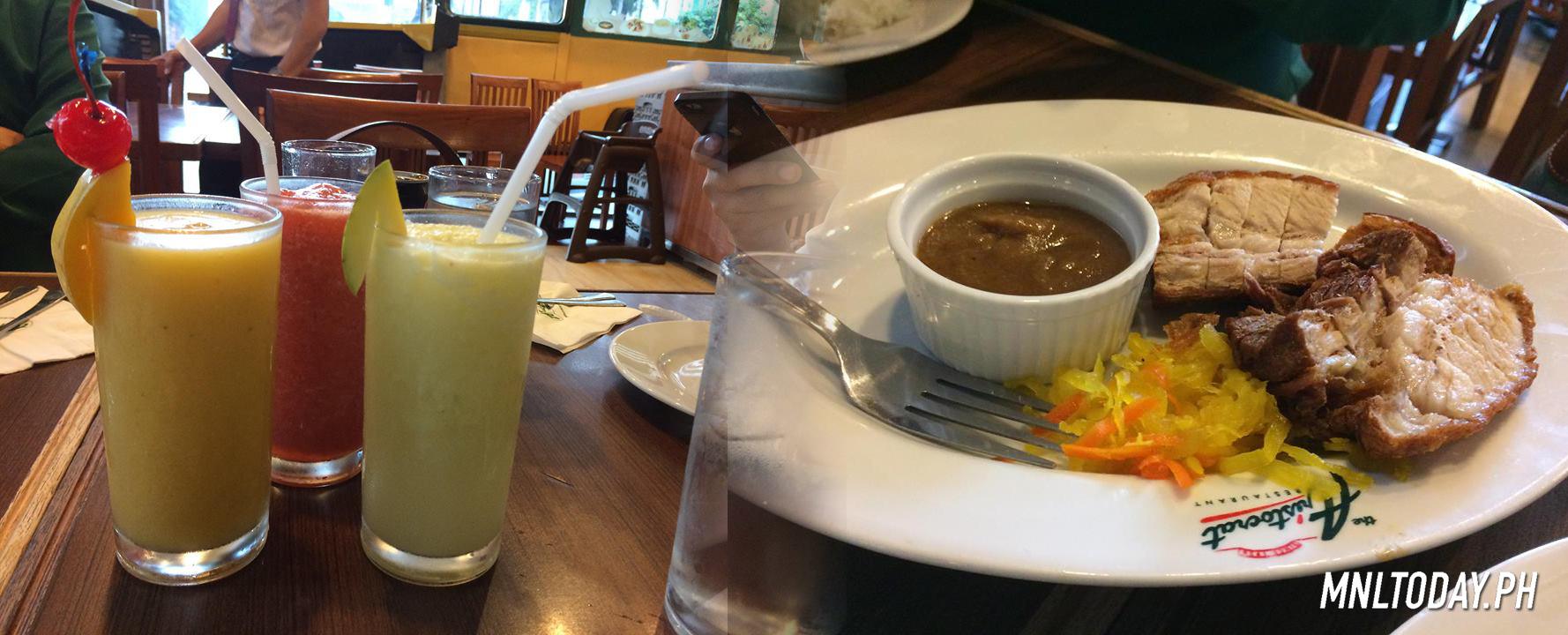 Their dessert, the leche flan, buko and gulaman, mango sago, and halo-halo. there are a lot more to choose from, order them all and Aristocrat won't disappoint you. They also sell their bottled achara and other cannedready to eat meals. Aside from this, they also serve delicious pastries and cakes that can be a perfect ending to any Aristocrat meal, or for that unique "pasalubong".
Strategically located along Roxas Boulevard, the first Aristocrat was a silent eyewitness to the passing of Philippine history — from the Presidential inaugural parades and somber funeral marches of national martyrs and prisoners of war (World War II), to religious rallies of various denominations and frivolous parades of film festivals and beauty queens.
Aristocrat has inspired the growth and development of the restaurant industry in the Philippines, oftentimes taking the lead and being the basis of many other food establishments. Engracia Cruz Reyes' contribution to Philippine cuisine has earned her national recognition.
Even if Aristocrat has other branches, their Malate location will be special.
ARISTOCRAT MALATE FACADE PHOTO FROM: https://coconuts.co/manila/lifestyle/14-things-do-night-manila/