President Duterte has ordered two government agencies to hunt down violators of environmental laws in Boracay within six months, in a bid to immediately solve problems faced by the island, the Department of Tourism (DOT) said.
In an interview, DOT Undersecretary Katherine De Castro told reporters that Duterte ordered the Departmnet of Environment and Natural Resources (DENR) and the Department of Interior and Local Government (DILG) to fix the environmental problems in Boracay.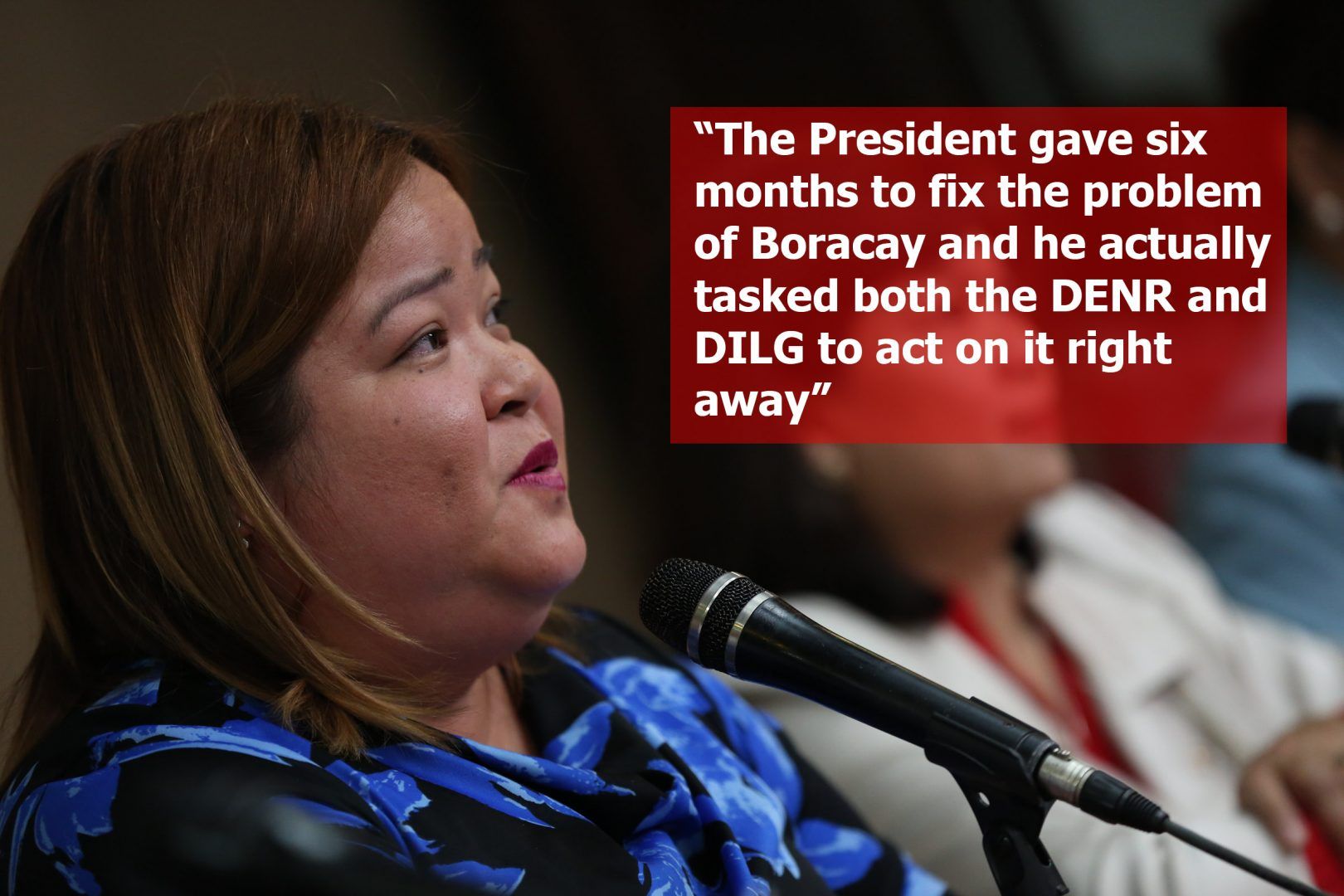 The decision of the President is a good news to environmentalists and other nature advocates. It also prompted President Duterte to draft an executive order presented by the DOT and DENR for the creation of a task force to solve environmentals in Boracay.
De Castro said while the President did not sign the draft EO, he said they would further review it but advised the corresponding agencies to act on it as soon as possible. Part of the draft EO ordered the DOT and DENR to go after erring establishments as well as officials who have issued permites to establishments to operate.
Among the various offences committed by a number of Boracay establishments is the violation of the 25+5 law, which sets a 30-meter no-build zone from shote. Another violation is the illegal tapping of the pipes of the Tourism Infrastructure and Enterprise Zone, wherein some establishments connect their sewage to pipes intended only for rain water.
WITH REPORTS FROM: Catherine Talavera, The Philippine Star
PHOTOS  FROM: https://timedotcom.files.wordpress.com, http://windowseat.ph,
https://www.cocolocoboracay.com, http://lifestyle.inquirer.net,
http://www.endurancewriter.com/blog/boracay-maxed-sorry-never