Filipinos love for basketball has never waned. And with "Pambansang Kamao", Senator Manny Pacquiao's Maharlika Pilipinas Baskeball League (MPBL), to be aired in ABS-CBN Sports channel, basketball talents, former collegiate and professional baskeball players will get their chance to shine on national TV.
Dino Laurena, ABS-CBN sports head, Arnold Vegafria, ALV Events International chairman and Kenneth Duremdes, MPBL commissioner formalized their partnership for the league which will open its inaugural season on Jan. 25 at the Smart Araneta Colisuem. Laurena expressed his excitement with MPBL, which aims to give grassroots athletes and undrafted or untapped players a venue to showcase their skolls and continue to pursue their vasketball deams.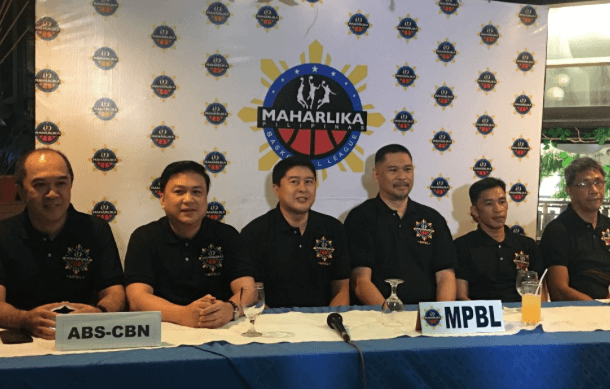 "Through Sen. Pacquiao's vision, we have a basketball league that truly reaches the grassroots level, Finally, Filipinos from all walks of life who have the talent and passion for the game will be able to show their mettle in the hardcourd", said Vegafria, who is also the Pambansang Kamao's business manager.
The opening ceremony and games will be shown live on S+A and S+A HD, which will be regularly airing MPBL games every Tuesday. Thursday, and Saturday from 7 p.m. to 11 p.m.
Additional Reports: The Philippine Star
Additional Photos: sports.abs-cbn.com