The Food and Nutrition Research Institute (FNRI) of the Department of Science and Technology (DOST) has launched a new and easy-to-understand food guide for Filipinos: Pinggang Pinoy – a colorful visual tool to lead Filipinos in consuming the right amount of food for a healthy and balanced diet daily.
Recently, the FNRI-DOST has jumpstarted the Nutrition Month with a special forum, dubbed as Pagtibayin ang Kinabukasan, underlining the impact of micronutrient deficiencies (MNDs), especially to Filipino children. Pinggang Pinoy brochures were distributed during the said forum, providing a sample one-day meal plan for every brochure.
A quick and easy guide
The visual guide called Pinggang Pinoy provides an illustration of the recommended proportion by food group in every meal. It is designed to give a quick and easy tip for determining how much to eat per meal time in order to be healthy and fit for Filipinos of all ages.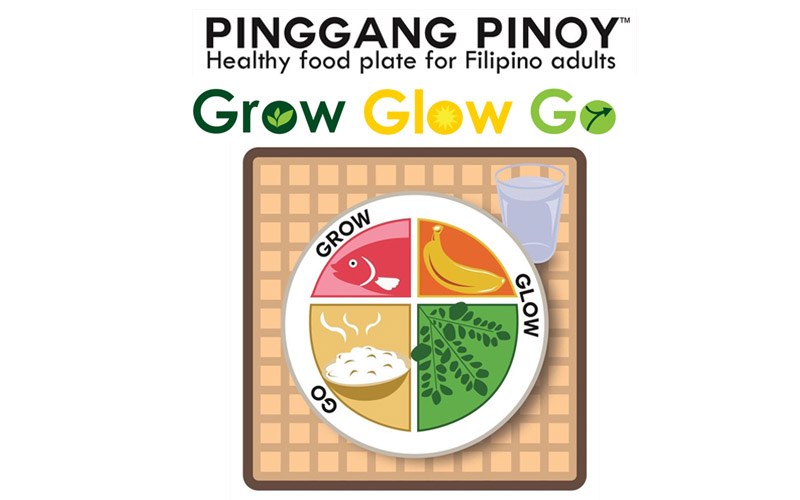 Go! Grow! Glow!
Based on the FNRI Pinggang Pinoy, for children, 6-9 years old, the recommended amount of serving of food must be significantly divided into three unequal parts of Go, Grow, and Glow foods.
Half of a Pinggang Pinoy should have fruits and vegetables (Glow). Vegetable portions should be larger while the other half of the plate is divided into rice (Go) and fish (Grow) with rice having a bigger portion size.
In this way, it provides consumers with recommendations of the appropriate proportion of various food groups for a truly healthy and balanced meal for your children who needs a significant amount of energy and nutrition to aid him in his school activities.
Eight glasses or more
Aside from the solid portions of food intake, it is advised to drink eight or more glasses of water throughout the day to make him hydrated and energetic even after school. Water is essential for life and is critical for digestion and for most of the metabolic processes in the human body.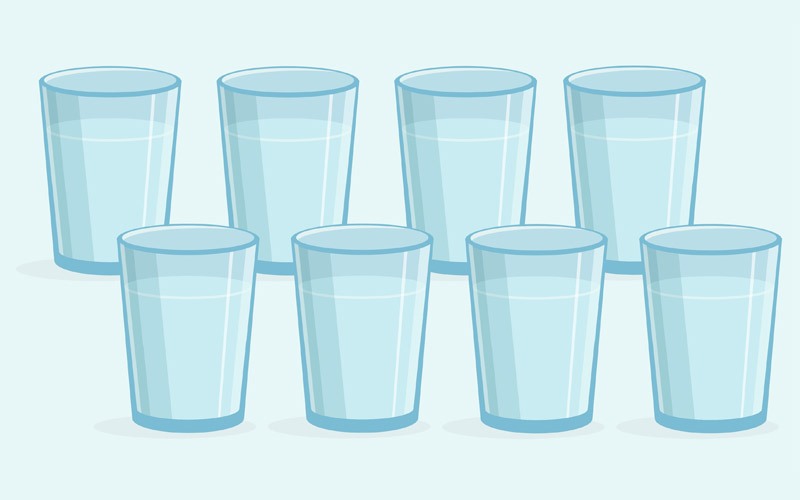 Why drink milk?
To strengthen your child's mental resilience and immune system, the FNRI recommends to drink one glass of Bear Brand Milk daily either in the morning or during the nighttime. For school children, seven to 12 years old; just one glass of milk daily can provide him the optimum amount of nutrients he needs throughout the day.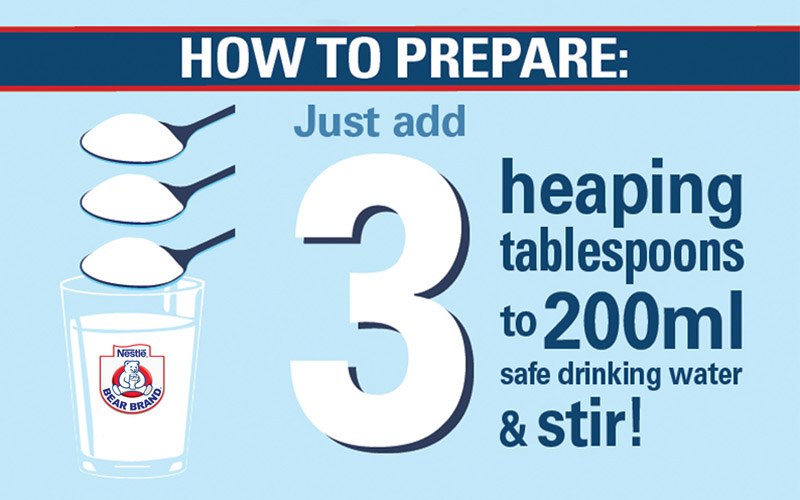 In fact, the Nutritional Guidelines for Filipinos (NGF) (2012) has recommended the daily consumption of milk, milk products, or calcium-containing foods for healthy bones and teeth. For this reason, regular consumption of milk is required especially for children growing up. Milk is the main source of calcium in the diet and other nutritional benefits can be acquired from milk. However, for lactose-intolerant children, they can get the benefits of milk from non-dairy foods like green leafy vegetables, small fishes and shellfish which are also rich in calcium, Vitamin D, and protein and can be good alternatives to milk especially if eaten in adequate amounts.
For a truly healthy and balanced diet
Hence, encourage your kids to drink his favorite milk daily to ensure that your children gets enough macro and micronutrients to fight the risk of micronutrient deficiency and help him be in his fullest potential as he grows up.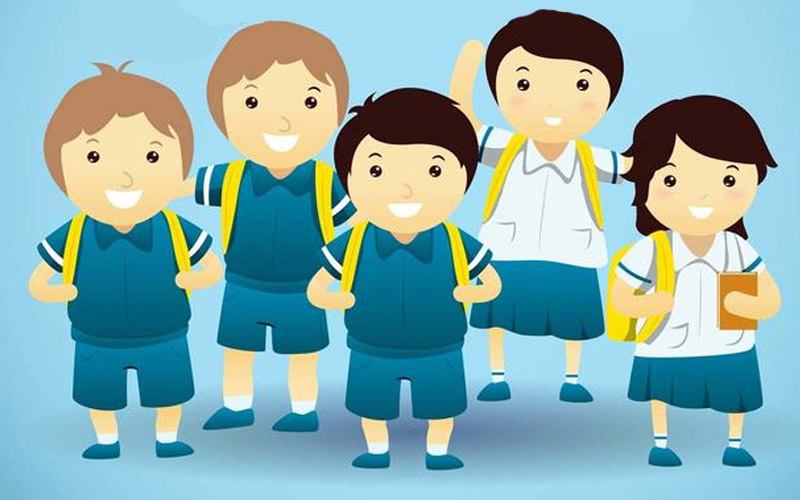 Aside from this, the DOST-FNRI suggested to understand nutrition information on product labels to make smart food choices. On its 10th year, Bear Brand continues to address MND through its Laki sa Tibay (LST) campaign that has since benefited four million children, three million parents, and 168,000 teachers and counting.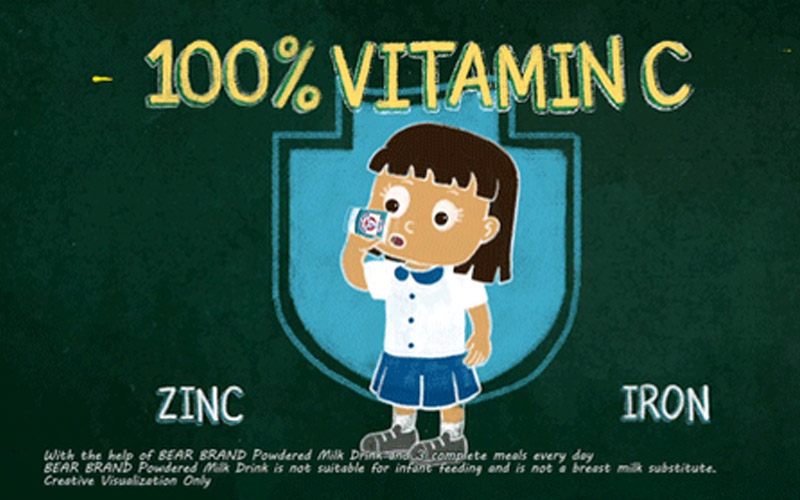 Along with Bear Brand's LST campaign, the brand continues to support FNRI's advocacy towards a healthy diet and lifestyle to provide an assurance of a brighter future among schoolchildren.
—Fatima Pia Isidro, Sidney Obsuna