Mega Global holds cooking competition to end its year-long CSR program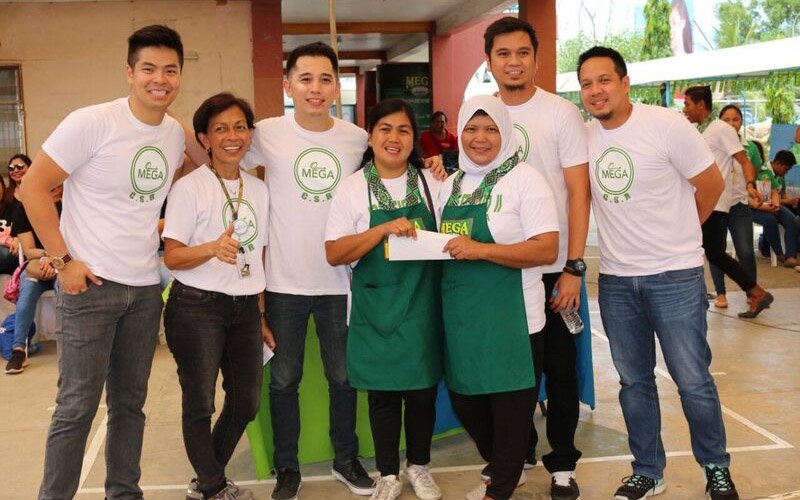 (L-R)Marvin Tiu Lim, Mega Global Vice President for Sales and Marketing; Atty. Girlie Real, Mega Global HR Director; Chef Niño Logarta; One Mega National Cooking Competition Winners Melinda De Leon and Erna Laroza of Isabela Province; Mark Ludovico, Sales; and Fred Salazar, Regional Sales Manager for North Central Luzon.
 Mega Global Corporation, a leading manufacturer of high-quality canned goods, recently conducted a cooking competition with representatives from several key provincial cities. The program was part of its nationwide corporate social responsibility program where company employees visited several barangays to spend a day of fun-filled activities and to distribute goodies to the communities.
Last 2016, the company conducted several activities highlighted by a series of cooking competitions that were conducted nationwide. The cook fests culminated in the One Mega National Cooking Competition that saw three representatives from ten provinces square off to show their prowess in the kitchen. The activity was held in the Mega Fishing Cawit office in Zamboanga City.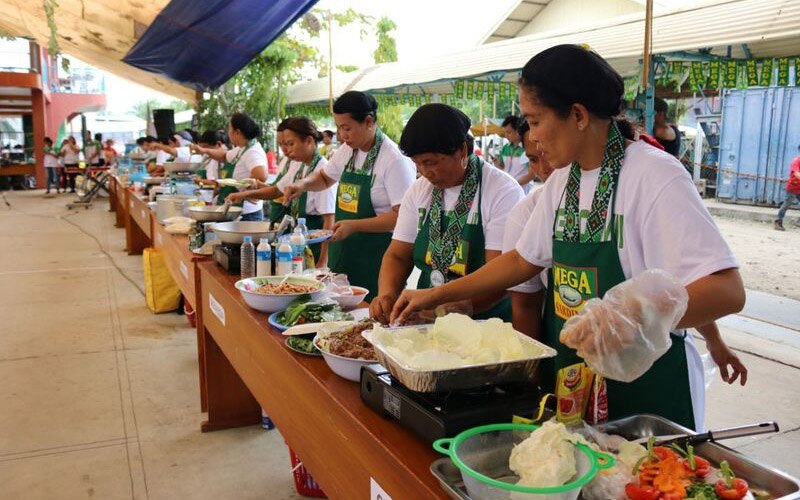 Melinda De Leon and Erna Laroza, representing Isabela, won the first prize with their winning recipe, Mega Menudo Pasta Con Molo, while Merilene Penolio and Carina Elloso from Nueva Ecija, won the second prize with their Mega Bicol Express Pinangat sa Gata. Lastly, winning the third prize for their Mega Pasta Ala Mega Balls recipe were Angelica Deslate and Ruby Idiosolo from Bacolod.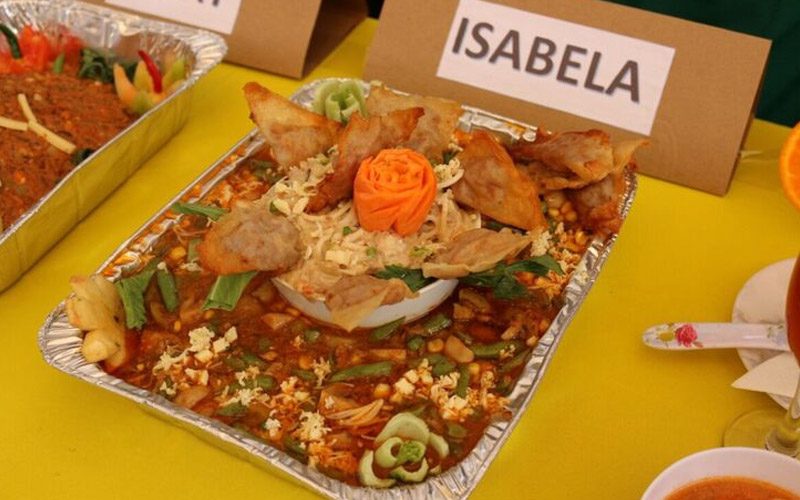 "We are proud of the success of our CSR endeavor. As a responsible corporate citizen, we have always labored to give back through our company's core expertise, which is food." Said Atty. Girlie Real, Mega Global Corporation's HR Director. "We are happy at the turnout and the eagerness of the participation. This is our way of also strengthening the ties we have created among the local communities."
Among the many activities the contestants participated in was an immersion session at the Mega Global fishing site. This activity was intended to showcase the company's 12-hour-catching-to-canning process.
The highlight of the event was the cooking competition and gave the 30 participants a chance to showcase the culinary skills.  The cook off was held in Zamboanga, the site of Mega Global's canning facility.
Each team had to cook their special recipe using ingredients sourced from the local market together with any of Mega Global's products, namely, Mega Sardines, Mega Tuna, and Mega Prime Canned Vegetables. The prepared dishes must be enough for all the audience in attendance to sample during the event.
Furthermore, all finished dishes must be properly plated before being served to the judges. The cook off was presided over by Mega Global's resident corporate chef, Nino Logarta, who was also the chairman of the panel of judges.
As an added treat, Chef Nino conducted a cooking demo where he prepared a special dish using Mega Sardines.
"As the leading canning company, we do more than just make canned products. We want to teach mothers out there in the local communities how to prepare affordable, nutritious and delicious meals for their families." said Marvin Tiu Lim, Mega Global Vice president for Sales and Marketing. "For us it is about involving every employee to positively impact communities through programs that empower the public."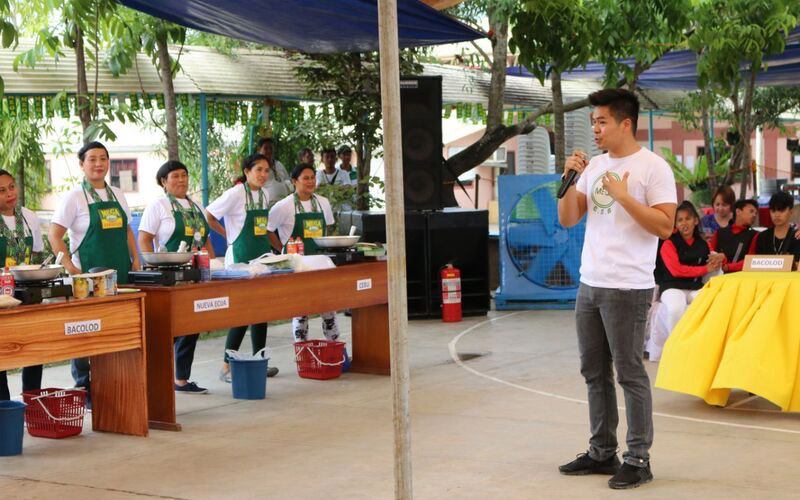 At present, Mega Global has been a home to more than 3,500 employees, who are one with the company's goal in extending innovative, high-quality and delicious canned products throughout the country. The company also exports to 36 countries around the world, with the bulk being in North America and the Middle East.
To know more about Mega Global Corporation, please visit http://megaglobal.com.ph/.