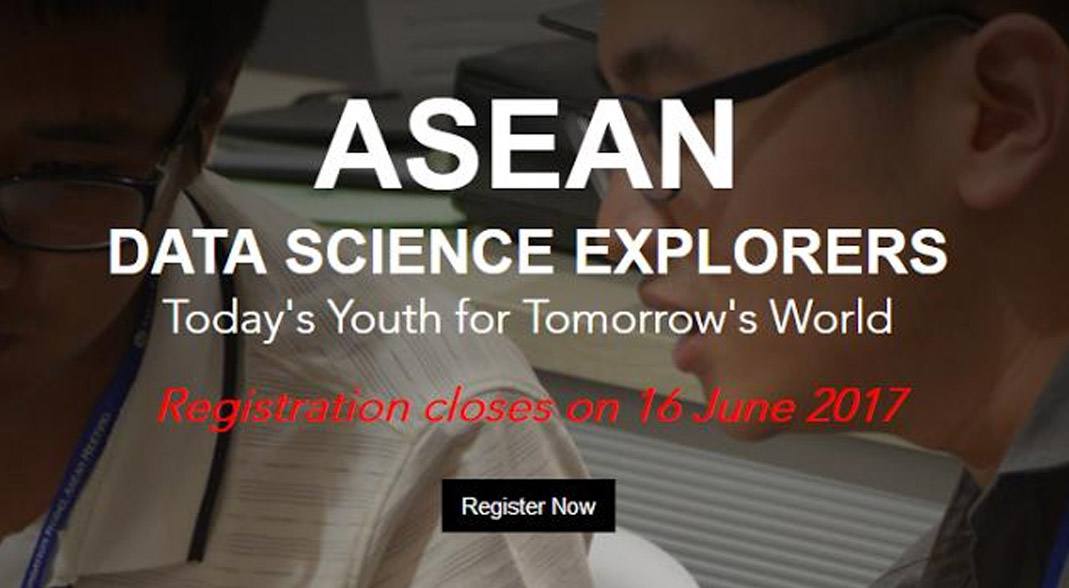 Background and Introduction
The  ASEAN Foundation and  SAP  are  pleased  to launch the ASEAN Data Science Explorers   competition.  Through   a   data   analytics   competition,   this   joint-initiative encourages ASEAN youths in all ten ASEAN Member States to harness the power of data, highlighting the key issues in ASEAN and derive meaningful insights that lead to innovative  solutions.  The  competition  is  targeted  at  tertiary  students  of  any  major, including Political Science, from tertiary insitutions in ASEAN.
To register and find more information about the competition, visit:  www.aseandse.org
Eligibility and Rules
Eligibility
The contest is open to individuals who:
are  nationals  of ASEAN member countries  (ie. Brunei, Cambodia, Indonesia, Laos, Malaysia, Myanmar, Philippines, Singapore, Thailand and Vietnam) are  full-time  tertiary students  currently pursuing  their Diploma  / Undergraduate studies  in  one  of  the  tertiary  institutions  in  Southeast  Asia  (includes  Brunei, Cambodia,   Indonesia,   Laos,   Malaysia,   Myanmar, Philippines,   Singapore, Thailand and Vietnam); are above the age of 16 as at the start of the Contest Period. Parental consent is required for participants under the age of 18.
Rules and Regulation
Each participant is only eligible to join ONE team. Each team will consist of 2 members from the same university. Both members of the team should hold a valid passport in the event that they are chosen to travel down to Jakarta for the regional competition.
Each team is allowed to submit only one entry. This entry will be used to judge for qualifying rounds to finals. No amendment is allowed after the submission has closed.
The entry must be built using SAP BusinessObjects Cloud. Each team must adhere to the submission guidelines stated. Teams are allowed to use given data or data from other reliable sources (publicly accessible  or via special permissions from the owner of the dataset) but they must be clearly acknowledged in the submission form.
All submissions must be in English.
All  submitted  material  must  be  original  and  created  by  team  members.  If previously published content is used, it must be properly attributed to the original author.
Timeline/Process
Action
Timeframe
Online registration
2 May – 16 June 2017
Online submission
16 June – 11 September 2017
National  finals  (in  10  ASEAN  Member

States)

End October to early November
ASEAN Face-off
End November 2017

Final Selection and Prizes
Judging criteria:
o Visualization: Use of visual analysis, compelling charts and graphs to depict the datasets and give viewers meaningful insights.
o Data: volume, variety and relevance of data used to support your theme.
o Compelling  story:     Design and layout of storyboard.
Plausible recommendations, creativity and overall flow of the story.
o User Experience: "Wow" Factor in total user experience.
Prizes
National finals:
Cash prizes for the top three winning teams across 10 countries:
o 1st place: € 800 (will participate in the regional competition)
o 2nd place: € 400
o 3rd place: € 200
ASEAN Face–off:
Cash prizes for the top three winning teams:
o 1st place: € 1800
2nd place: € 1200
3rd place: € 600