HOPE worldwide Philippines, Inc., a non-profit, non-government, faith-based charity, has been caring for at-risk children in poor urban communities in key cities in the country through child welfare and protection system, and center-based programs for more than two decades now.
HOPE worldwide Philippines has 6 centers in Payatas, Cebu, Ormoc, Tacloban, Baseco, and Binan, and has been transforming communities to provide a safer place for millions of children.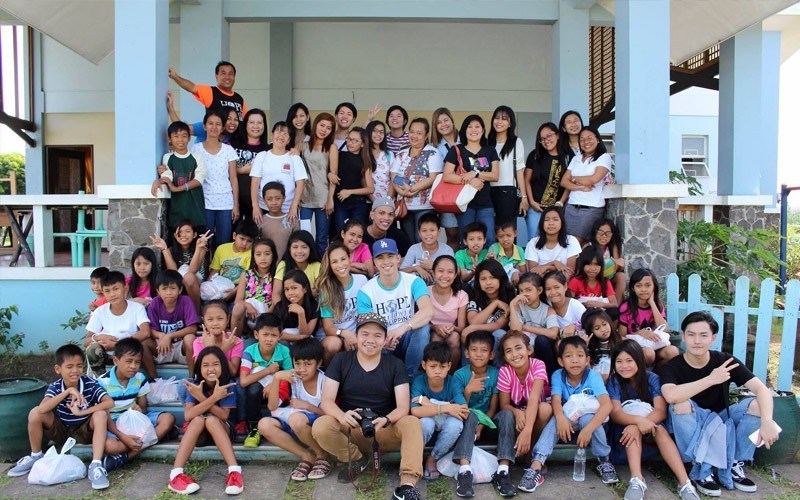 See also: Tony Labrusca, finalist of Pinoy Boyband Superstar and Angel Jones conduct a gift-giving activity in Binan, Laguna
"We provide treatment and recovery, case management, and basic services such as food, shelter, medical assistance to the abused children until they are enabled to cope up with all the suffering that has happened to them," Moises Jun Velasco, Executive Director of Center of Hope Worldwide Philippines said.
In partnership with government and non-government organizations, HOPE Worldwide Philippines provides residential and treatment facilities for abused children in Laguna, mobile advocacy programs, and disaster, risk reduction and emergency response programs in disaster-prone communities.
"We don't want them to stay here for long, we aim to work out the familial relationship of the abused children and reunite them with their relatives. If all else fails, we bring them to our Independent Living Program wherein we provide education and transfer them to a community to learn independence and develop their character and skills," Velasco added.
HOPE worldwide Philippines is licensed, registered, and accredited by the Department of Social Welfare and Development (DSWD), Securities and Exchange Commission (SEC), Philippine Council for NGO Certification (PCNC), and National Council for Social Development (NCSD).
For donations, you can visit their website at http://hopeworldwideph.org/give.