This year marks a change for the annual Metro Manila Film Fest (MMFF) in terms of the roster of films show. When before movies like Enteng Kabisote, Tanging Ina Mo, Praybeyt Benjamin, Shake, Rattle and Roll and, Mano Po once lorded it over, it's refreshing to see less commercial films taking the spotlight for a change.
According to selection chair Nic Tiongson, the move, which intends to help the industry leave an indelible mark globally, will also "disprove the myth that quality indie films will not earn money and that commercial films cannot possibly have quality." Tiongson, headed the eight-member screening committee, that included Allan Allanigue, Lawrence Fajardo, Krip Yuson, Joy Belmonte, Mae Paner, Crispina Belen and Ping Medina.
I may be a proud Vic Sotto fan but truth be told, I have not been watching his MMFF entries for the last five years. Moreover, I am excited to see the reviews on these indie movies that I make a point of seeing.
FINDING "SAVING SALLY"
It was our last day in Legazpi where I took my family to spend the holidays. Since we had we had some free time, we decided to see the movie "Saving Sally" starring Rhian Ramos and Enzo Marcos.
The movie is a combination of live actors and animation similar to the movie "Who Framed Roger Rabbit?"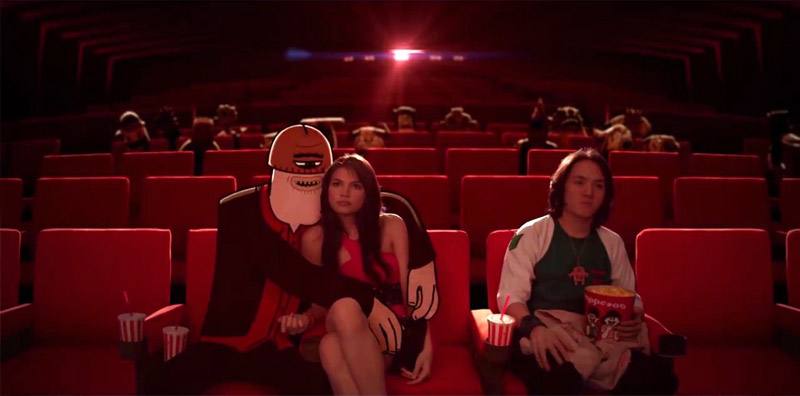 The actor Enzo Marcos played Marty, an artist, who falls for Sally (Rhian Ramos), an inventive and free-spirited girl. Their story is traced back to their childhood days when Sally "saved the geeky Marty against the school's bully. They are high school classmates who share a passion for the visual arts. Sally is a genius inventor After Sally avenges Marty against the school bully, they become fast friends. The movie offers something fresh that was shown in characterizations: Sally is a genius inventor who invents mechanical gizmos and gadgets. She may be techy but her traditional parents prove stifling.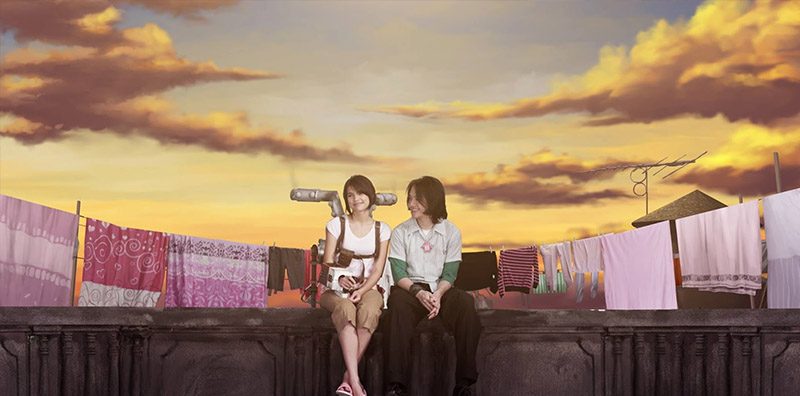 Marty (Marcos) is an upcoming cartoonist, who self-publishes his science fiction comic books. He is the usual "torpe" type. The only way he can express his affections for Sally as well as his view of the world is through his artwork.
Both Ramos and Marcos turn out good performances. Each is able to make their characters believable and the chemistry between them is obvious making them relatable.
They were able to convey the emotions they felt for each other and their chemistry came through. My wife and I fell in love with the characters and felt like teenagers again.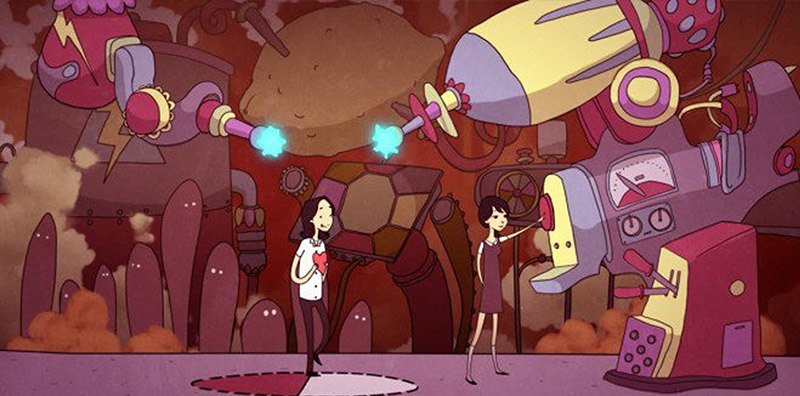 But the creative genius in the film that Liongoren provided were the "monsters" that were present and well-infused all throughout the movie. The character communicated mostly in English, which was a welcome change from movies that used Filipino in the dialogue.
This movie, although not an action-thriller, literally kept me on my toes as I find myself excited to see the next scene. The graphics were well executed and made me realize how far local cinema has come in terms of special effects and how well these were used by the director in the film.
Charlene Sawit-Esguerra penned an excellent script that fully made use of the actors' skills and chemistry making this film a must-see for the family.
I read in some of the online publications that Saving Sally took ten years in the making and that one of the main challenge faced by the filmmakers was a budget. Even the original Sally, who used to be played by former child star Anna Larrucea became unavailable and had to be replaced by Rhian Ramos, who even auditioned for the part of Sally.
The CGI was outstanding. It was a mix of animation of the Manila landmarks that made me feel that Marty's neighborhood is just located in the streets of Espana while Sally's house is situated in the highlands of Antipolo.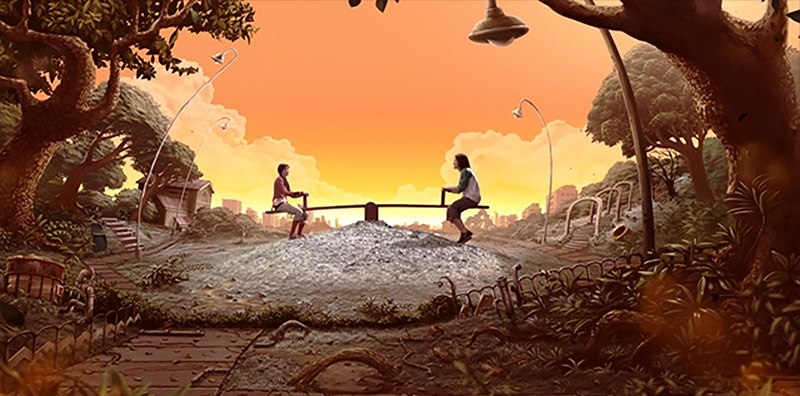 I strongly recommend Saving Sally even for the entire family. This is a movie that is worth your time and money. I am thankful that change has come in the MMFF and I am looking forward to watch the other movies in the 2016 MMFF. And just by this movie, I am in agreement that indeed, "Maraming Magandang Filipino Films".
–With reports from abs-cbn.com, rappler.com, fashionpulis.com