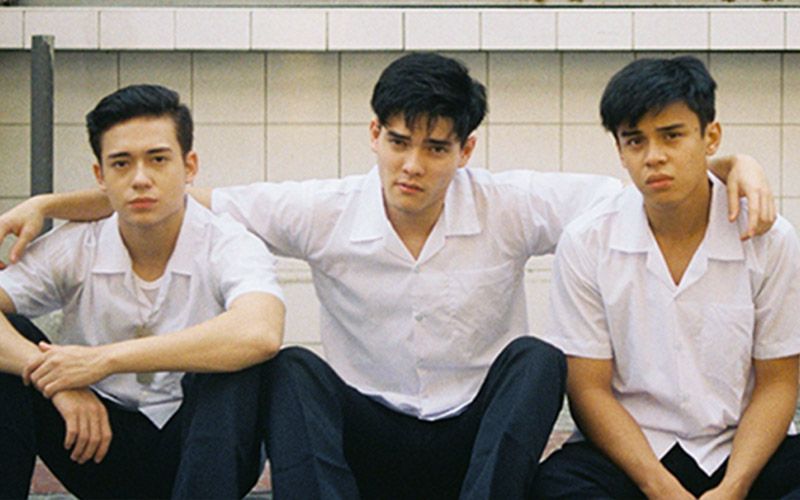 Peterson Vargas' "2 Cool 2 Be 4gotten," a coming of age film, leads all winners of this year's Cinema One Originals Film Festival.
During the awards night held at the Dolphy Theater on Sunday, November 20th, Cinema One Originals named "2 Cool 2 Be 4gotten" as the "Best Film" and bagged two other awards, such as "Best Cinematography" for Carlos Mauricio, and "Best Supporting Actor" for Jameson Blake.
Meanwhile, Jules Katanyag's "Si Magdalola at Ang mga Gago" won a Special Jury Prize, while Teng Mangansakan's "Forbidden Memory" was awarded the Best Documentary.
Other winners are as follows:
Special Citation Award – People Power Bombshell: The Diary of Vietnam Rose
Best Actress – Jasmine Curtis–Smith, Baka Bukas
Best Actor – Rocky Salumbides, Lily
Best Screenplay – Jose Abdel Langit, Malinak Ya Labi
Best Director – Keith Deligero, Lily
Best Sound – Andrew Milallos, Baka Bukas
Best Music – Francis De Veyra, Tisay
Best Editing – Lily
Best Production Design – Michael Español, Tisay
Best Supporting Actress – Natileigh Sitoy, Lily
Best Short Film – Maria
Audience Choice Award – Baka Bukas
Champion Bughaw Award – Tisay
Cinema One Minute Student Film – No Seguir

Cinema One Originals Film Festival Awards has showcased a total of 10 films in competition. Seven of these are full-length original narratives while three are documentary features. Aside from these films, the said festival also showcased 20 films with world cinema awards, 9 short films, and 4 restored classics.