Slimmers World International conducts the search for the Mr. & Ms. Great Bodies 2016 on November 15, 2016 at the Resorts World, Manila.
This year's thirty candidates embody the spirit of medieval warriors of Alliance and Horde as they collide to defend and rally their legions with strength, knowledge, versatility, and power to spur them to victory.
Here are the 30 brave medieval warriors for this year's Mr. & Ms. Great Bodies 2016:
#1 Lawrence Lalusin (Alabang)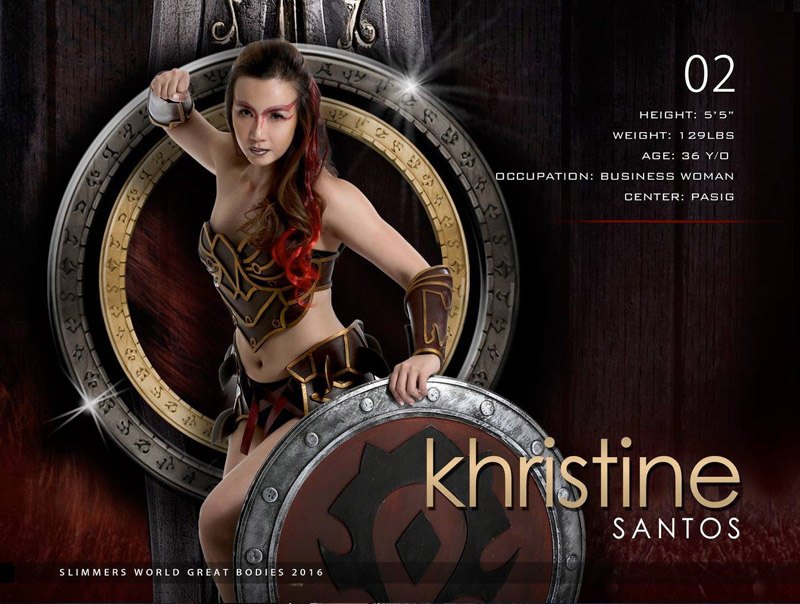 #2 Khristine Santos (Pasig)
#3 Jormiel Labador (SM North)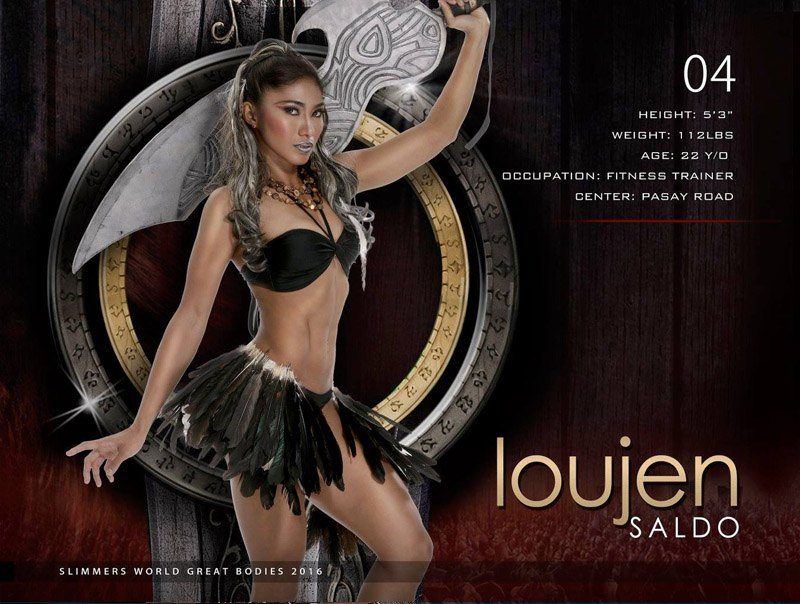 #4 Loujen Saldo (Pasay Road)
#5 Pio Luz (Pasay Road)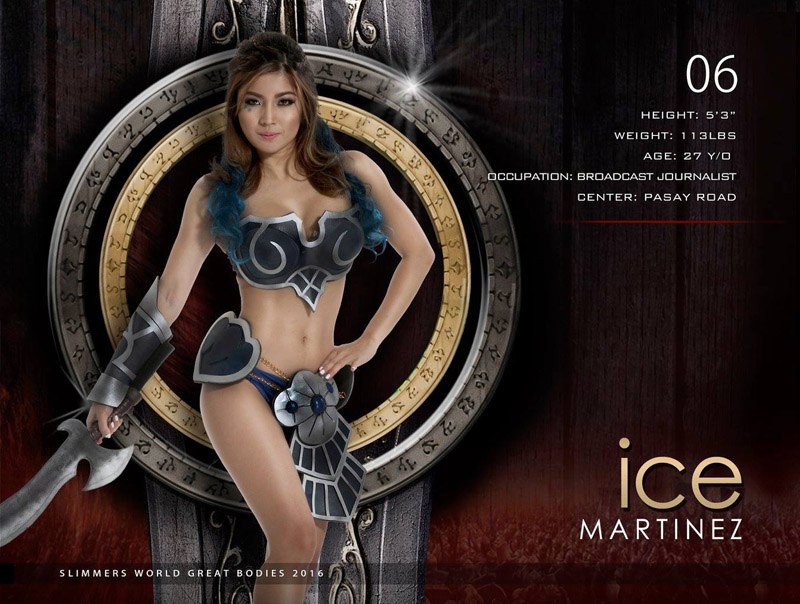 #6 Ice Martinez (Pasay Road)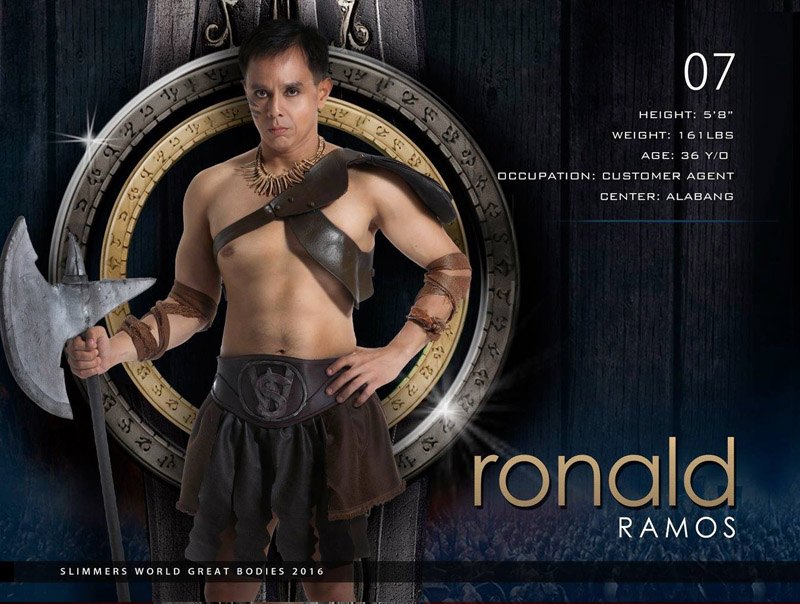 #7 Ronald Ramos (Alabang)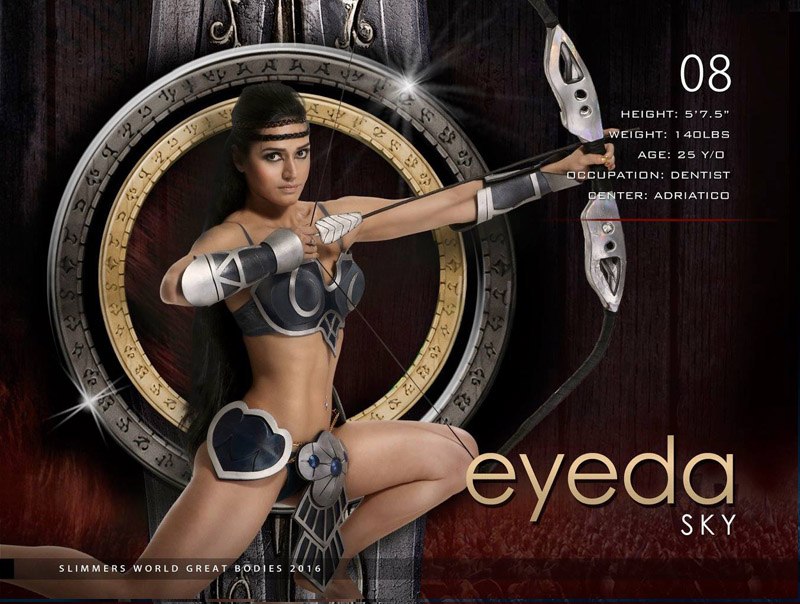 #8 Eyeda Sky (Adriatico)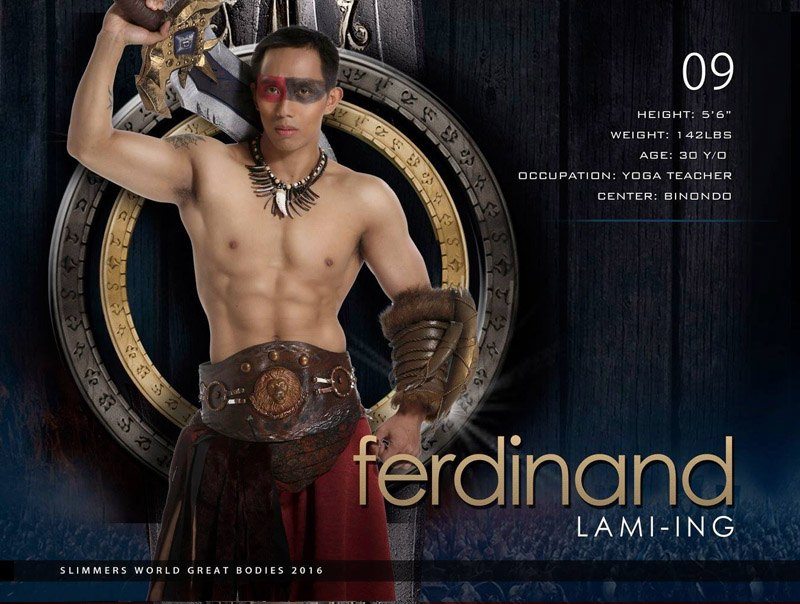 #9 Ferdinand Lami-ing (Binondo)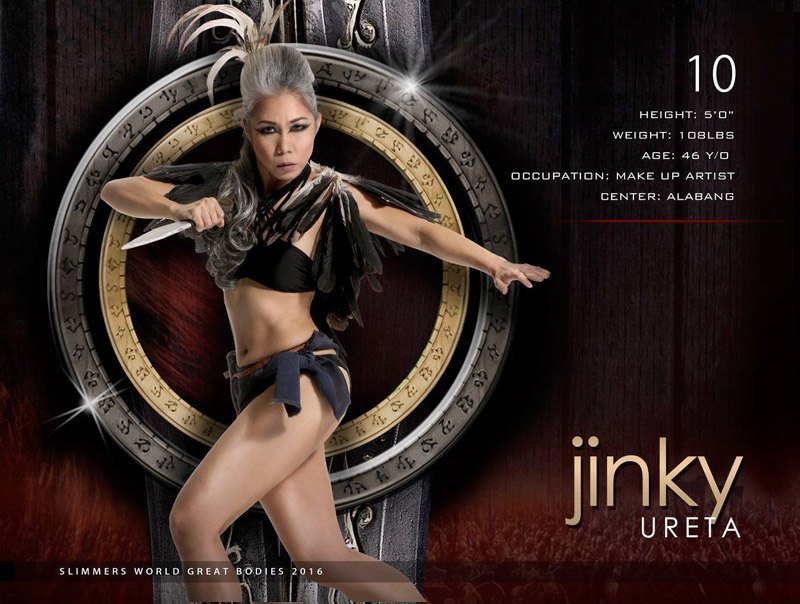 #10 Jinky Ureta (Alabang)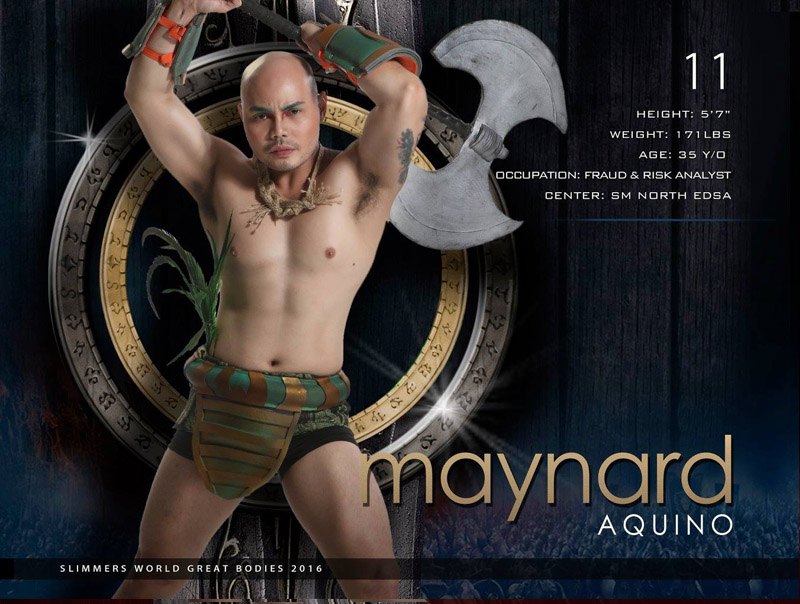 #11 Maynard Aquino (SM North)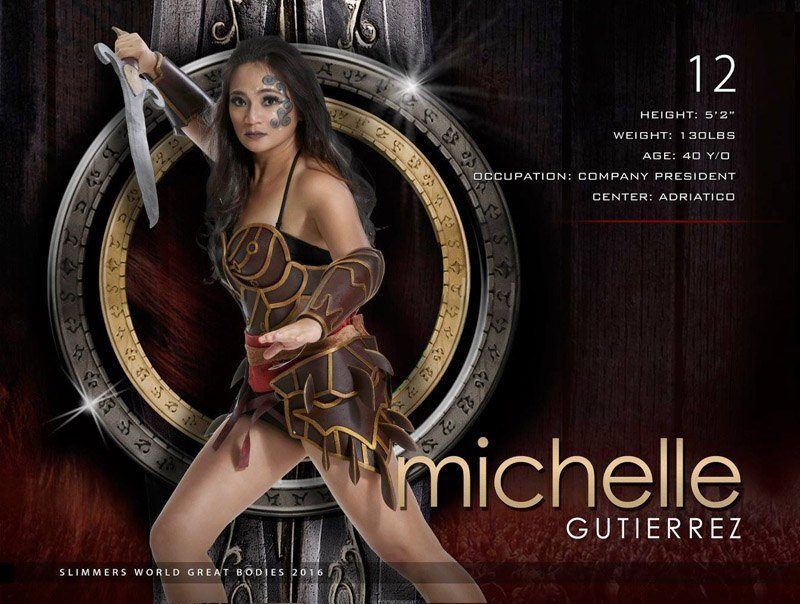 #12 Michelle Gutierrez (Adriatico)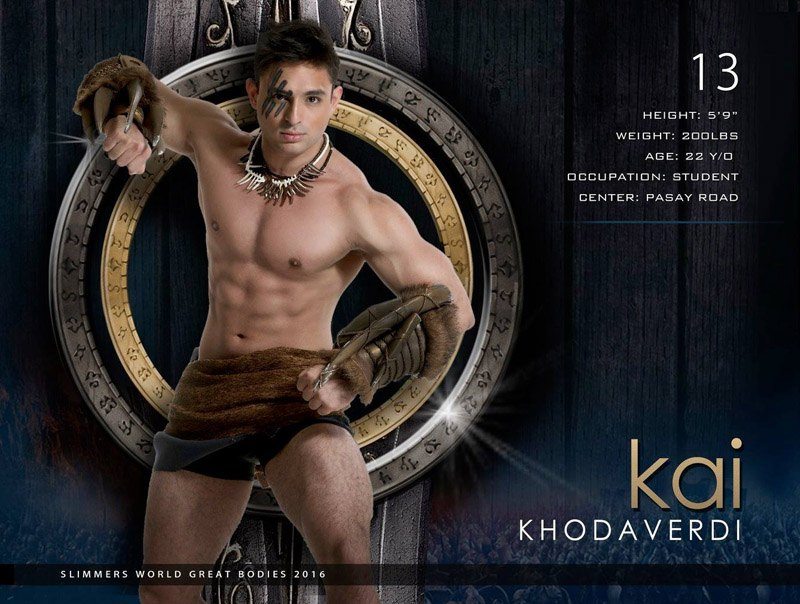 #13 Kai Khodaverdi (Pasay Road)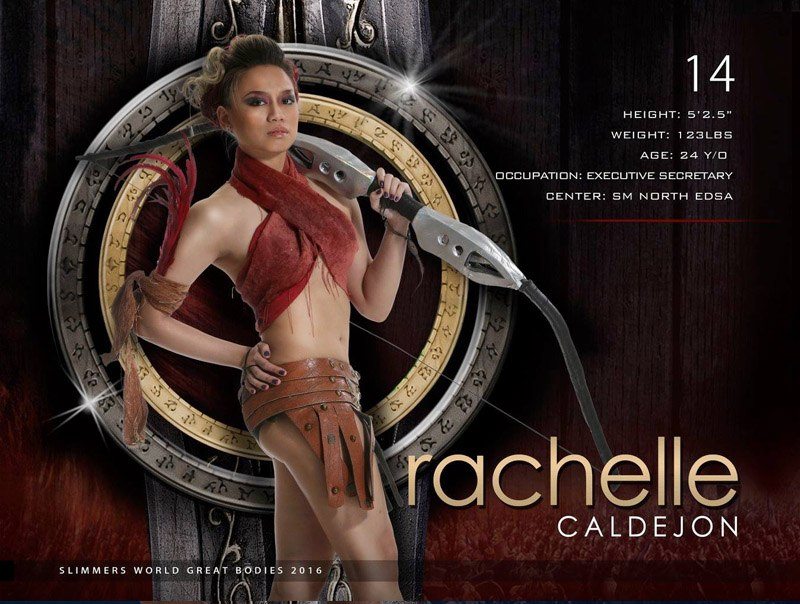 #14 Rachelle Caldejon (SM North)
#15 Rodolfo Orden (SM North)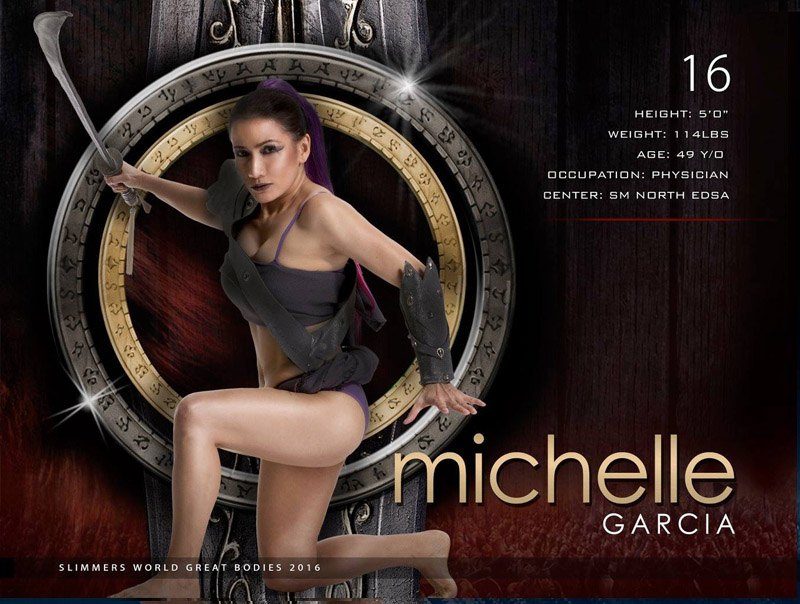 #16 Michelle Garcia (SM North)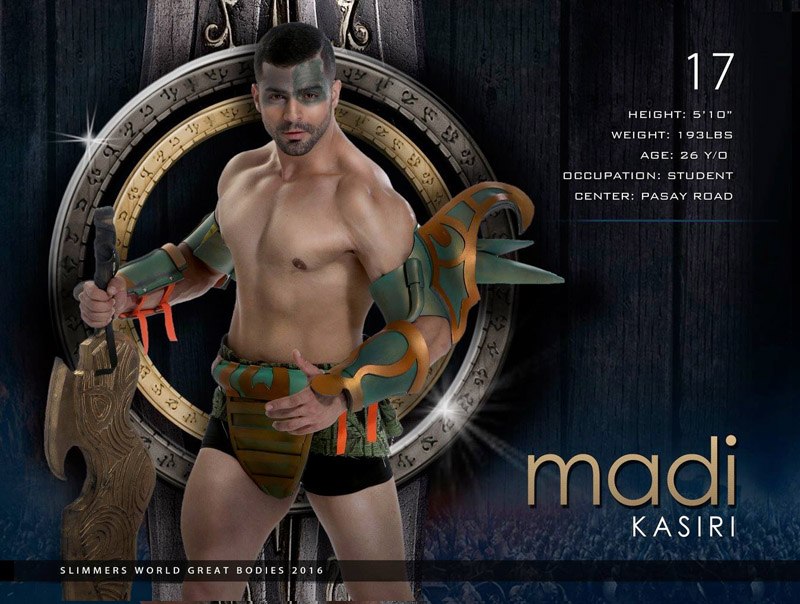 #17 Madi Kasiri (Pasay Road)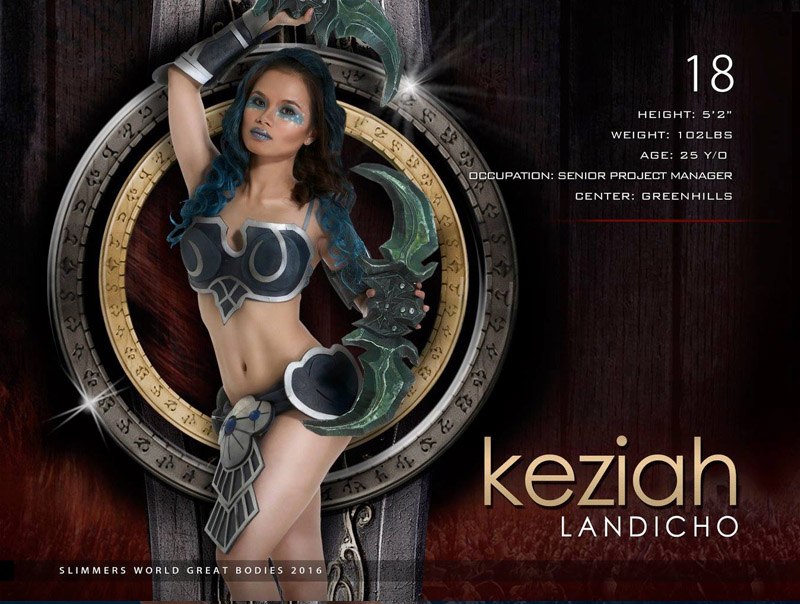 #18 Keziah Landicho (Greenhills)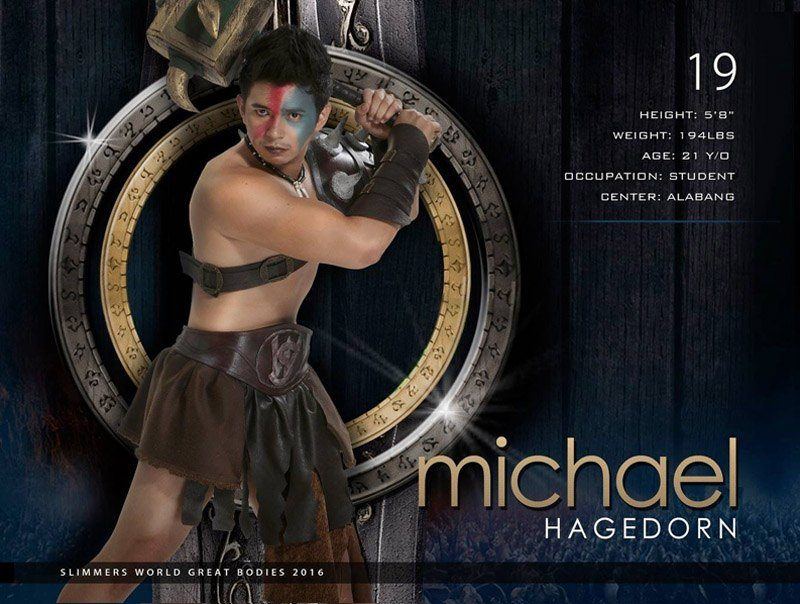 #19 Michael Hagedorn (Alabang)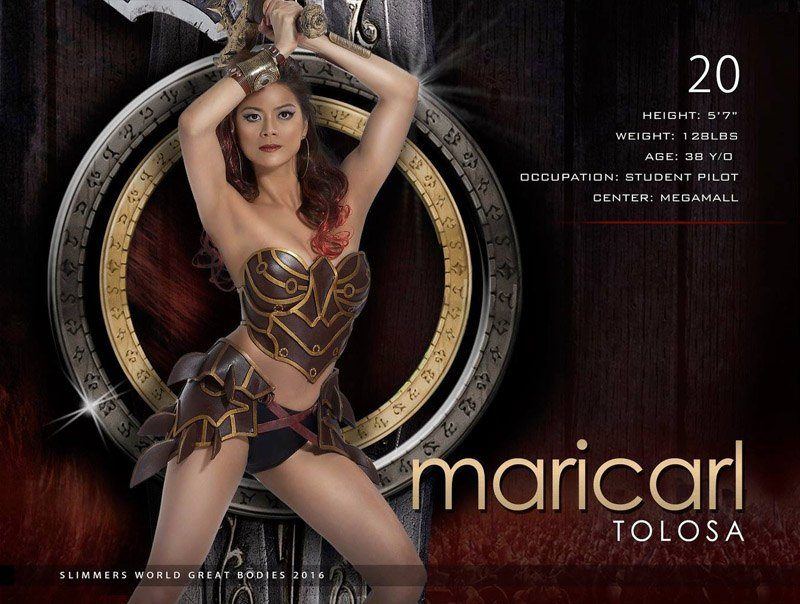 #20 Maricarl Tolosa (Megamall)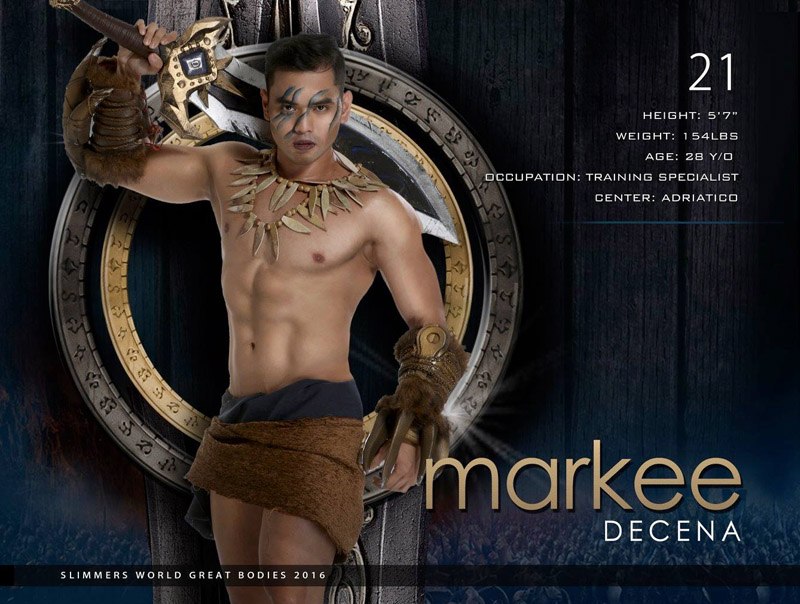 #21 Markee Decena (Adriatico)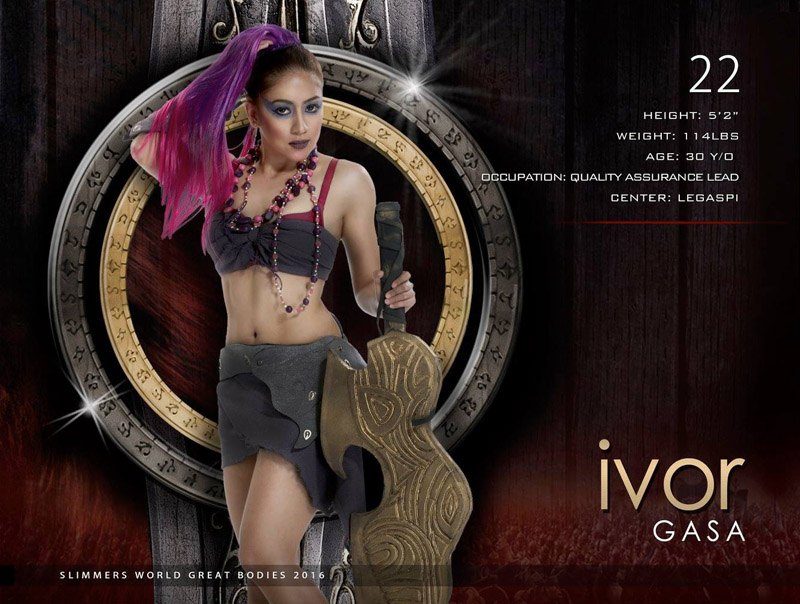 #22 Ivor Gasa (Legaspi)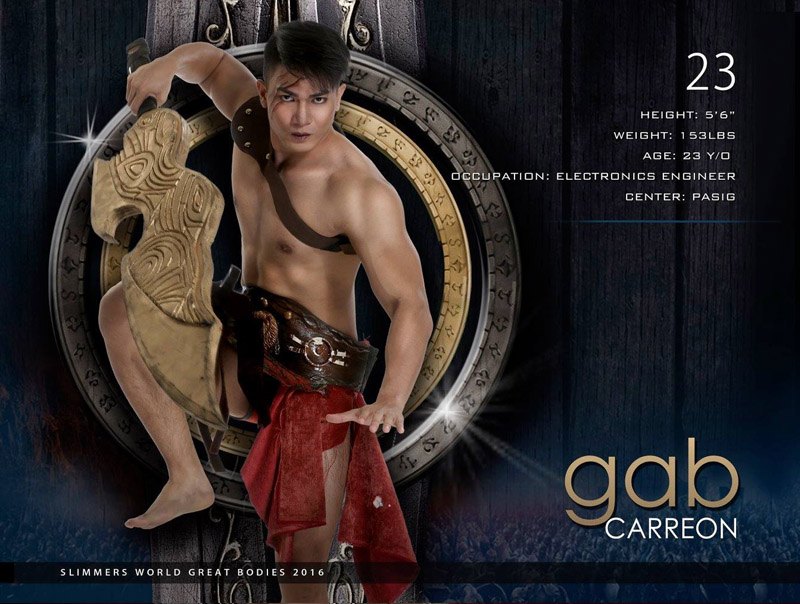 #23 Gab Carreon (Pasig)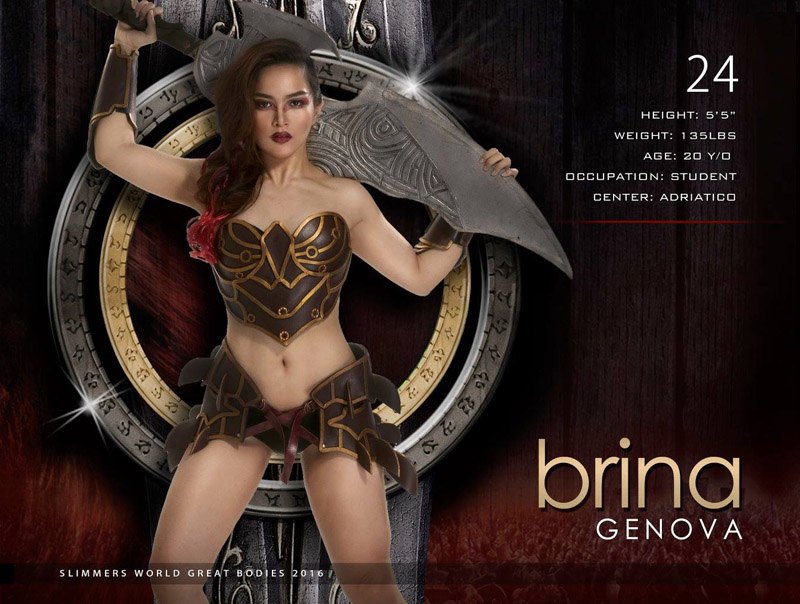 #24 Brina Genova (Adriatico)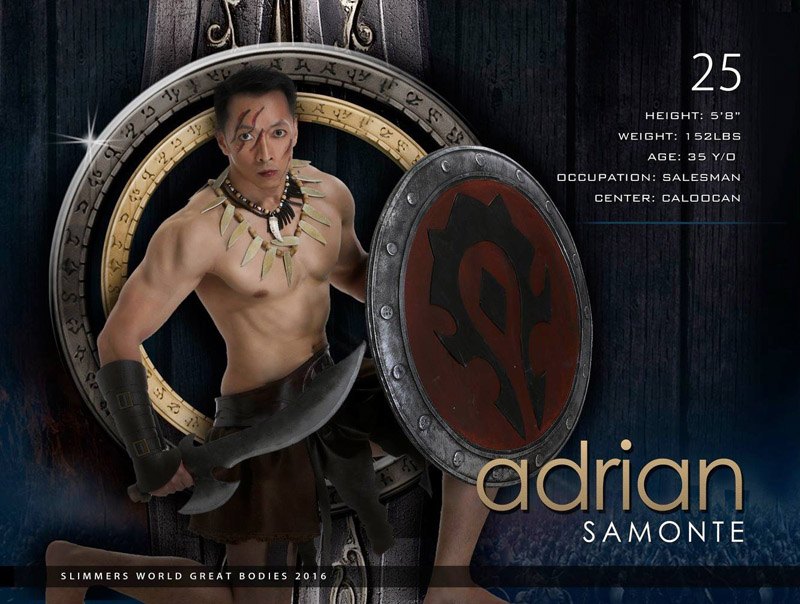 #25 Adrian Samonte (Caloocan)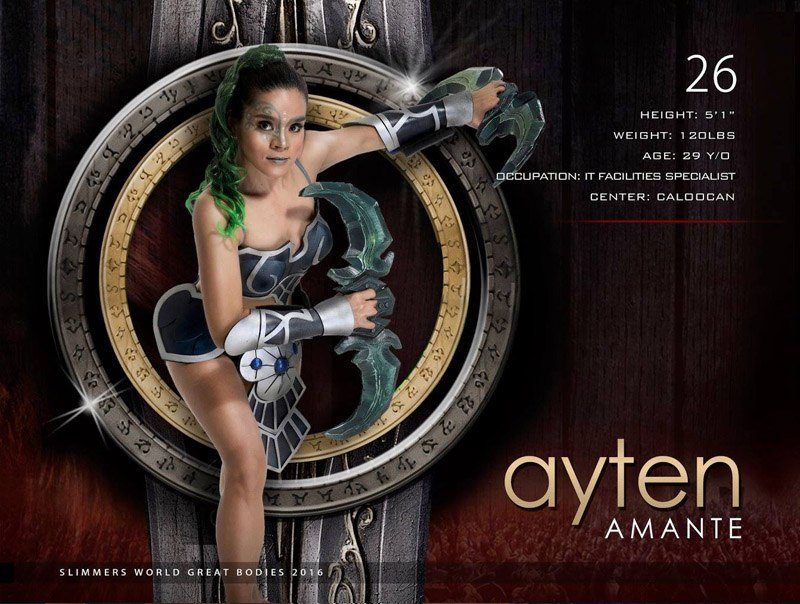 #26 Ayten Amante (Caloocan)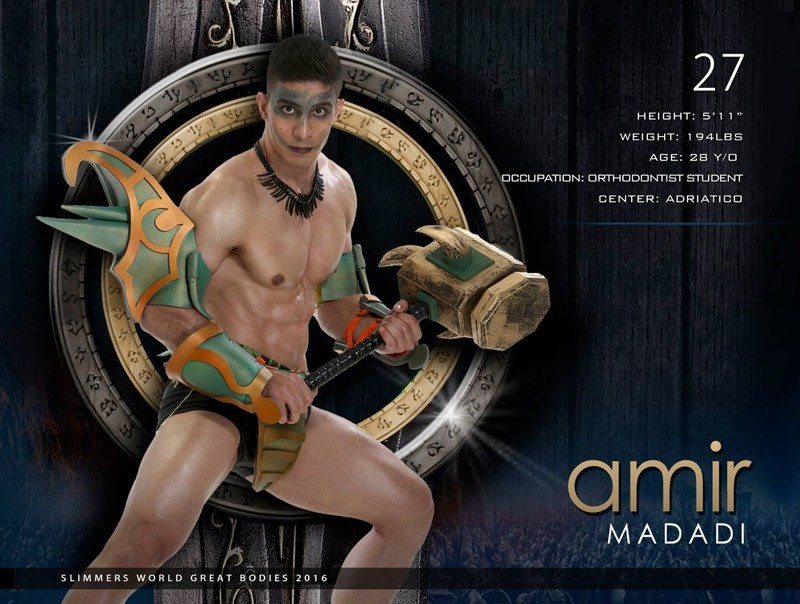 #27 Amir Madadi (Adriatico)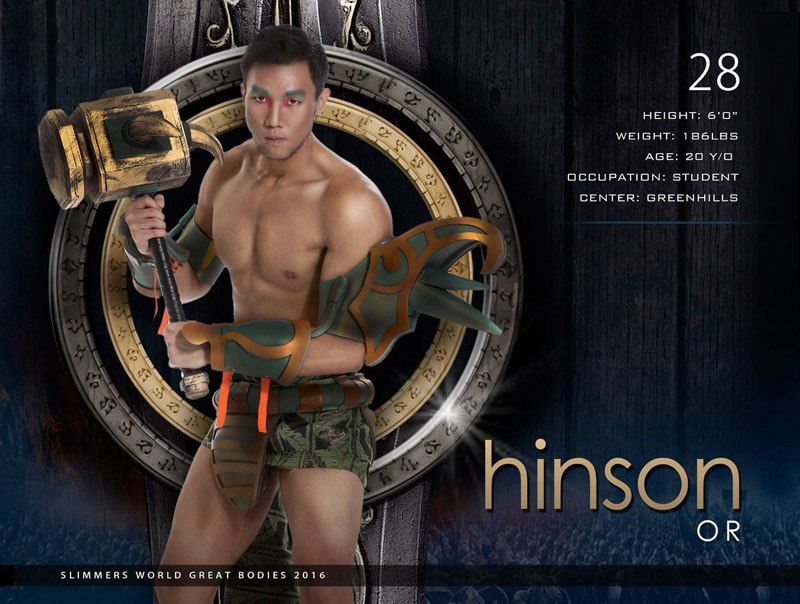 #28 Hinson Or (Greenhills)
#29 Mark Del Mundo (Alabang)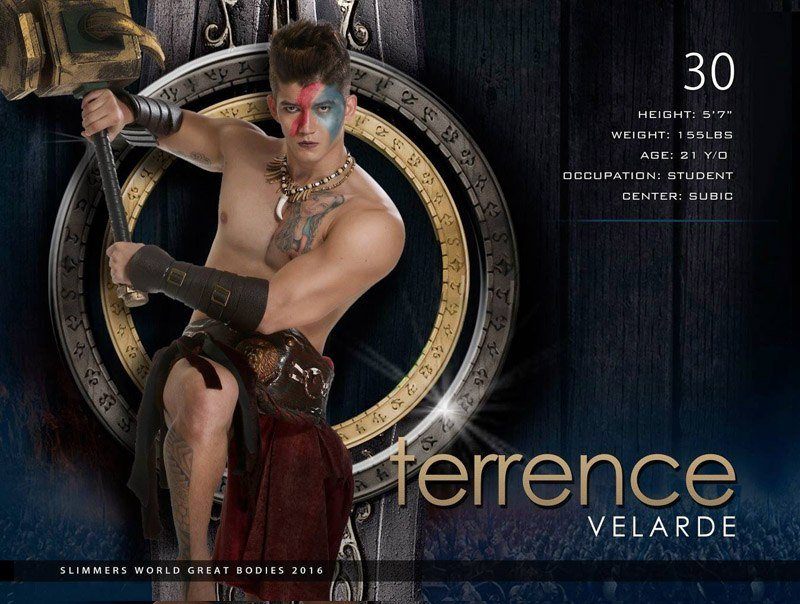 #30 Terrence Velarde (Subic)
Mr. & Ms. Great Bodies is the most prominent fitness competition in the country. It reflects Slimmers World's philosophy towards holistic fitness, considering not just on physical development but the intellectual, spiritual, and emotional aspects of the individual as well. It's a competition between Slimmers World's fittest and finest clients and members, with some contestants making their own mark in the fitness industry.
See also: Worlds will collide in Great Bodies 2016
This premier event is made possible by: Resorts World Manila, Palacio de Maynila, Spectrumed, Dermasia, Green Stevia, TruTea Iced Tea, Enervon, STI Academic Center, Edward Dela Cuesta Studio, MP School of Make up Artistry, Polaris Prints, Great Value Plus, Island Rose, Muscleted, Muscle Pharm, Elite Labs USA, Animal, Cellucor, Vaseline, Nutramedica, Coco Line, Mondelez Philippines, Fitbar, Photoman, The Sandwich Guy, Fit Food Manila, Manang's, Extra, Nestea and Vita Coco.
MNLToday.ph, your source of good news everyday, is a media partner of this event.