On Sunday, October 23, 2016, women will compete for the crown of Mrs. Philippines Globe at the Samsung Hall, SM Aura, Taguig City. The lucky winner will get to represent the country in the Mrs. Globe 2016 World in Hainan, China on this December.
"I'm so proud of them," said Mrs. Globe 2013 Sheryl Lynn Callister-Baas during the presentation of Mrs. Philippines Globe 2016 candidates to the media. "They've already grown so much, just to be standing in front of the press as moms, as wives and feeling confident in answering all questions really well."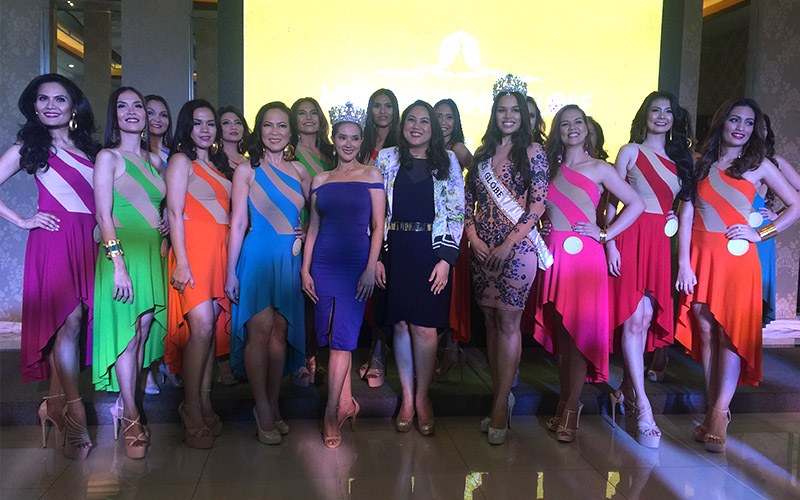 When asked what it takes to become the next Mrs. Philippines Globe, she had this to say: "Remain true to yourself, to your heart, to what your passion is all about and to who you are as a person because it's not good to pretend to become anyone that you're not. So stay honest to yourself and try to show your true colors and shine for the person you are. That will make you a real winner."
This year's finalists are composed of women from diverse fields. From banking, dermatology, aviation, human resource, online business, beauty, engineering, events, and business process outsourcing, these women have shown that it is possible to realize their professional dreams and still be proud mothers.
Unlike previous years, this year the search was expanded to include older women and a more diverse career background.
"Our mission is to make women feel more worthy than they can be; to empower them, make them movers of society and make them an inspiration through their achievements, charitable acts, and life stories," said national pageant director and former beauty queen Carla Cabrera-Quimpo during an exclusive interview.
Mrs. Globe is one of the biggest international beauty pageants for married women and single mothers. It celebrates beauty and culture, goodwill, tourism awareness, and charitable acts through pageantry and competition.