Sharp introduces new technology that purifies the air in your homes.
Sharp Corporation Philippines, a global leader in providing electronic products, recently launched its new line of air purifiers. These new products harnesses Plasmacluster Ion (PCI) technology, a unique air purifying solution meant to reduce asthma symptoms and other diseases caused by poor air inside the home.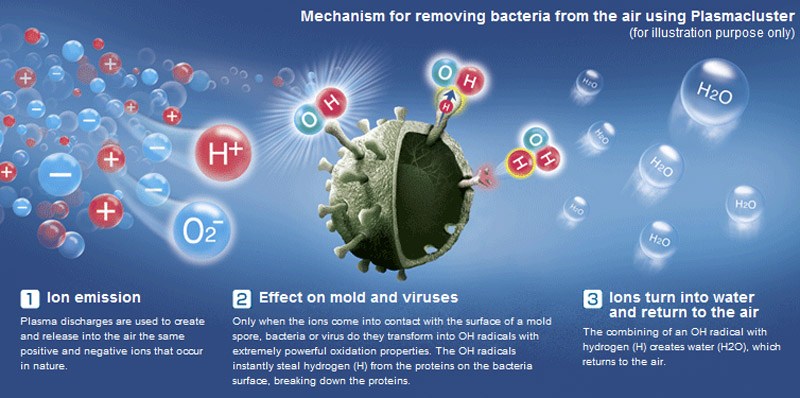 Among the new line of products are Sharp Plasmacluster Air Purifier UV+, the Sharp Plasmacluster Mite Catcher, and Sharp Air Purifiers.
These new line of appliances enhances the health and wellbeing of families as it improves the air quality in homes by purifying the air and eliminating airborne viruses, bacteria, microbes, allergens, and other impurities that often cause asthma and othe respitatory ailments.

"We would like to enlighten mothers that there's a product available in the market right now, which can help their family to prevent allergic attacks, asthma attack and can also protect your family against mite and mosquitoes as well, especially this rainy season" said Rosalyn Membrebe, Marketing Manager of Sharp.
These new line of innovative air purifiers are available at leading appliance stores nationwide.
For more information about Plasmacluster Ion Technology, and other exceptional products of Sharp Philippines Corporation, visit the Sharp Website or follow Sharp on Facebook and Instagram!