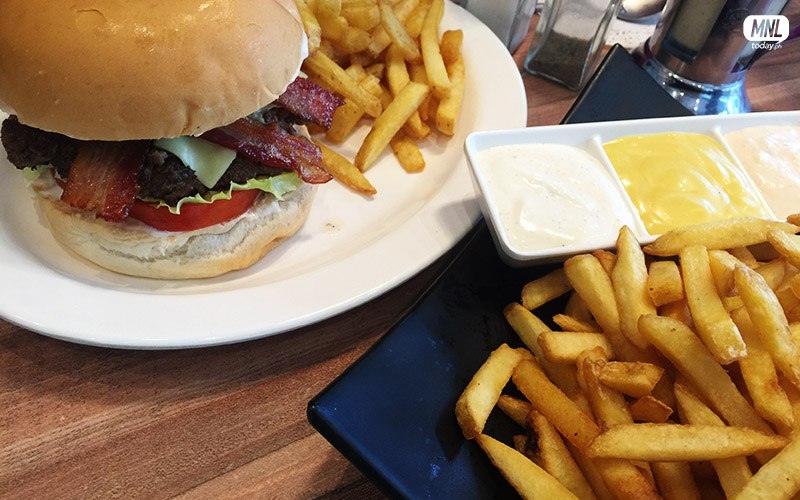 Hamburgers are perhaps one of the most iconic American food items. This classic gastronomic delight can be had almost anywhere from fast food to casual dining to five star establishments. The hamburger has earned a place in the Filipino hearts and stomachs.
As a hamburger lover, I made it a point to be on the lookout for the best places that makes the best burger creation in town. And while there are a lot, Johnny Rockets is one of the places that I must say, served the best burgers.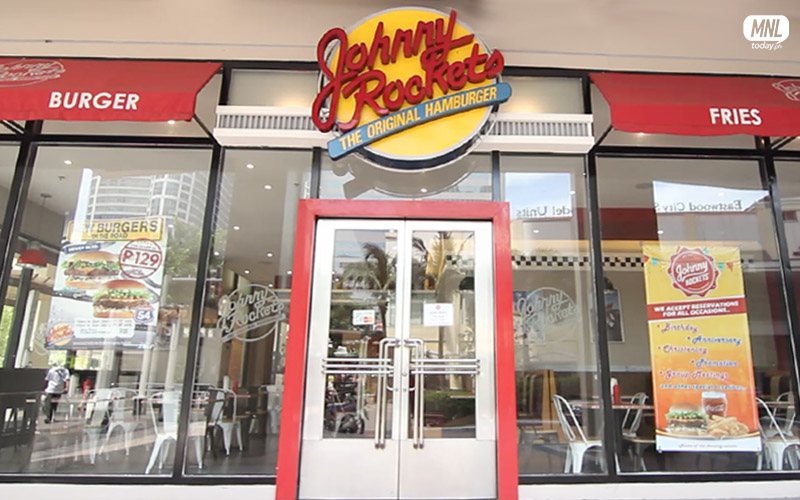 Johnny Rockets is an international chain brought to the Philippines. It brings to the country the feel, look and taste of America circa 1950s serving sandwiches, pasta, milkshakes and of course, the all-American hamburgers.
The Interiors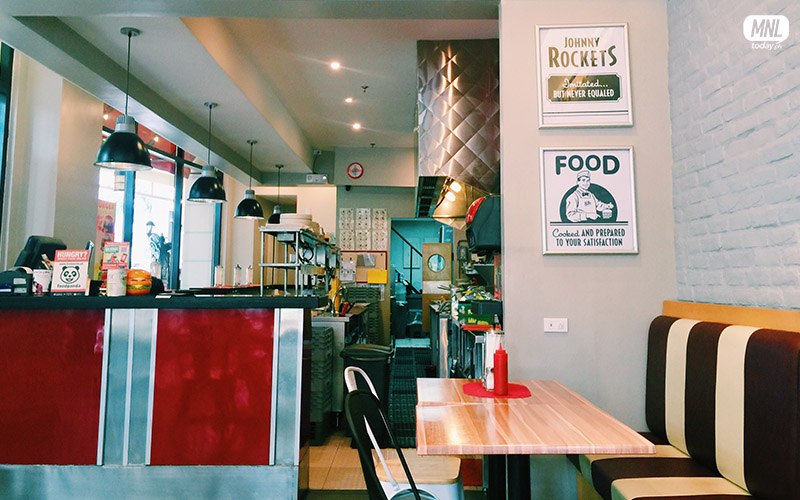 Entering the place is like entering a diner in the 1950s. Like the diners of that bygone era, patrons sit on back-to-back benches and metal tables and chairs. Music blasts away courtesy of a juke box playing tunes from the 80s and 90s.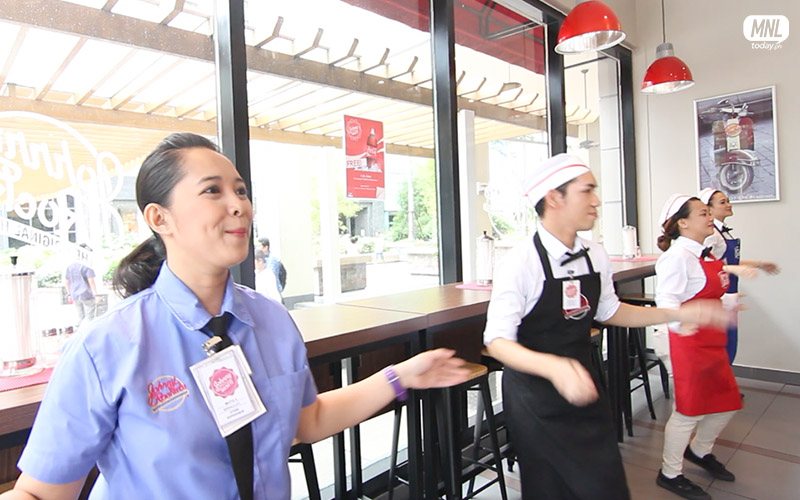 The servers are dressed in all white uniforms pretty much like the ones you see on TV or period movies from the 50s. But what Johnny Rockets is known for, aside from the food is the dancing waiters and waitresses who groove to a choreographed beat.
The Food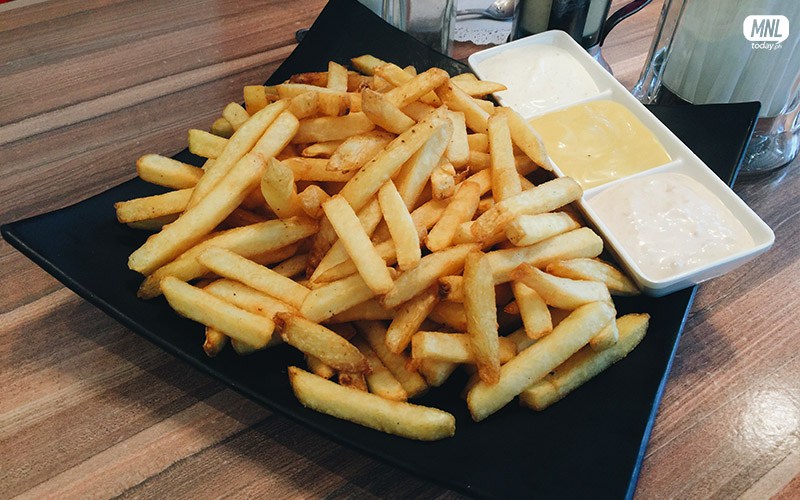 Looking at the menu, it reads like a list of classic American fare.  I started with their must try appetizer of Dippin' Fries, classic French fries with the choice of dips like  thousand island, ranch and honey mustard. While it seemed ordinary, the play of flavors from combining the different dips was a dlightiful surprise.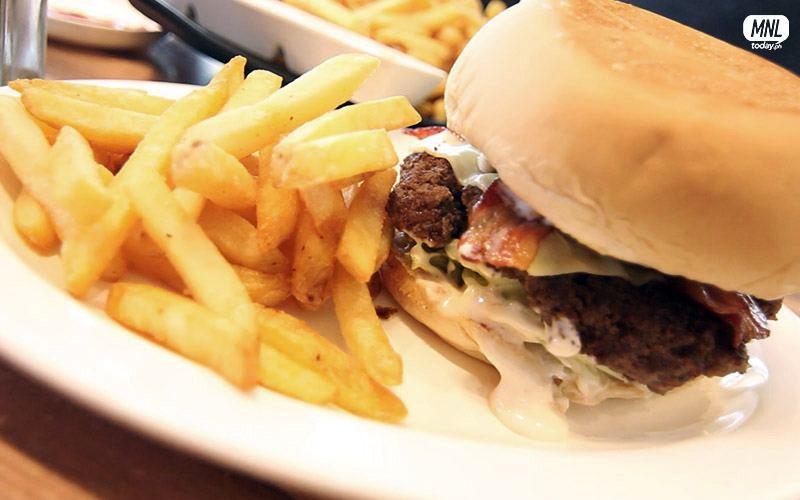 After the starters, I tried one of their bestselling burgers called "The Bacon Cheddar". This is a belly-busting burger made with top quality, grilled to perfection patty beef filled with thick bacon, cheddar cheese, fresh lettuce, ripe tomato, onion slice and complete with their very own bacon cheddar special sauce. It's a best-seller that keeps people coming back for more.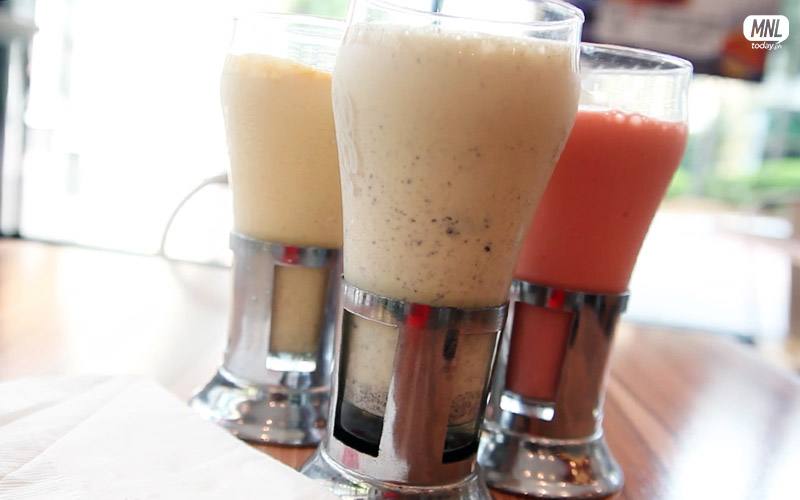 But for me, it's the milkshake that stole the spotlight. I sampled three of their best-selling flavors, namely, salted caramel, strawberry, and Oreo Cookies and Cream. Each flavor was a creamy, sinful refreshing delight. It was no surprise why people made it a point to order these. It's a perfect ending to a classic all-Amercian meal.
If you're looking for a different dining experience, you might want to include Johnny Rockets in your list of must-trys.
You can visit Johnny Rockets at any of their branches:
EASTWOOD MALL 
Ground Floor, Eastwood Mall Veranda, Eastwood City, Libis, Quezon City
Telephone: +632 470-2117 / +632 470-2208
TOMAS MORATO 
Ground Floor, JR Building 1, Tomas Morato Avenue, in between Scout Rallos and Scout Limbaga Street, Barangay Laging Handa, Quezon City
Telephone: +632 352-0693
BORACAY
Ground Floor Shenna's Place Resort Hotel Station 2 Boracay Island Aklan
Telephone: +6336 2881283
AYALA FAIRVIEW TERRACES MALL 
U076 First Level / Ground Floor Fairview terraces Ayala Mall Maligaya Drive Brgy. Pasong Putik Novaliches Quezon City
Telephone : +632 2772341