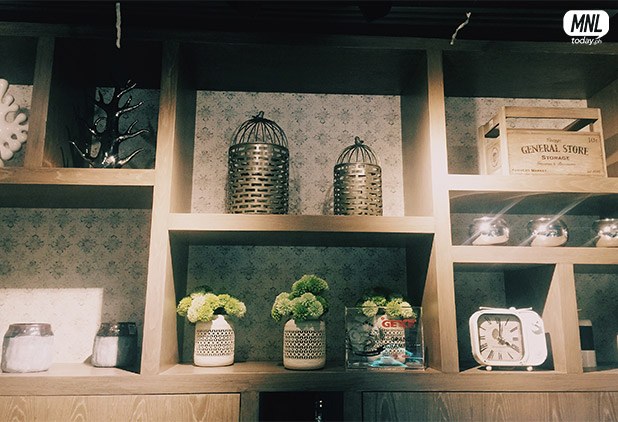 Café Aquatica offers a dining experience like no other. There are many dining establishments peppering the newly refurbished Greenhills Shopping Center. Almost any known cuisine is represented – from Italian to Filipino, from Chinese to Japanese, from fusion to confectioneries – the shopping complex seems to cater to everyone's palate.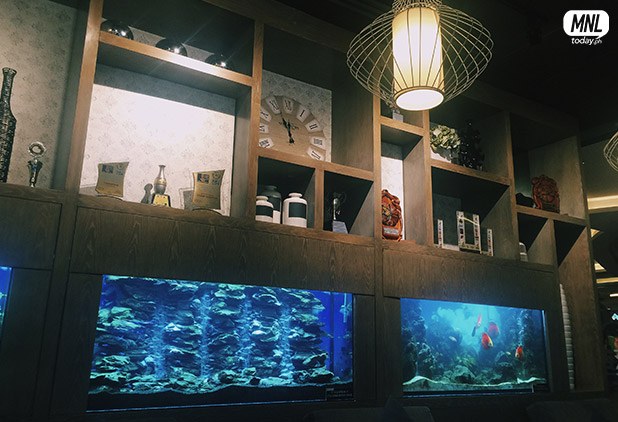 But for foodies who want the ambience to go with their dining experience, there is a new restaurant that allows patrons an underwater dining experience. It's the Café Aquatica.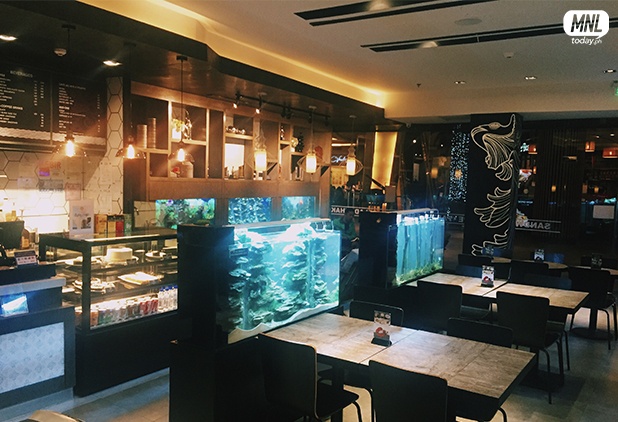 Undersea Dining Experience
Located at the ground floor of the Promenade, Café Aquatica offers the relaxing ambience of an undersea experience while savoring sumptuous meals. The café;s concept is a dining area built around many aquariums where you can be soothed visually and gastronomically at the same time.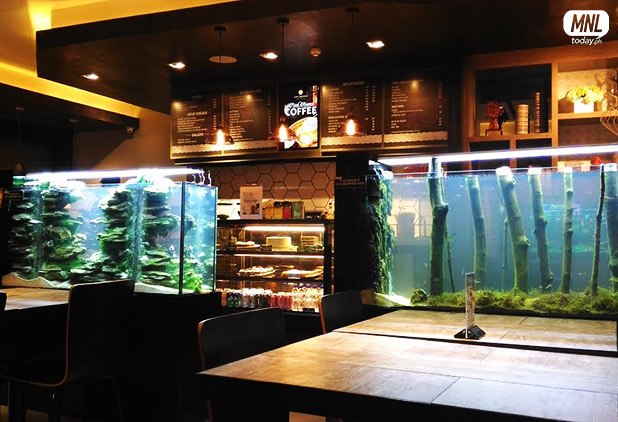 The walls and dividers are made of various aquariums of different shapes and sizes and showcases different species of fishes.  These aquariums are integrated into the design plan so patrons can be relaxed while taking their meals.
And for fish lovers, Café Aquatica also features an shop where you can buy an aquarium or opt to have them install one for you. The fishes range from P1,800 to P3,500, while P28,000 to P68,000 is the range for aquarium go customization. Prices can go up to the hundreds of thousands depending on the extent of the installation and the species of fishes you want to keep.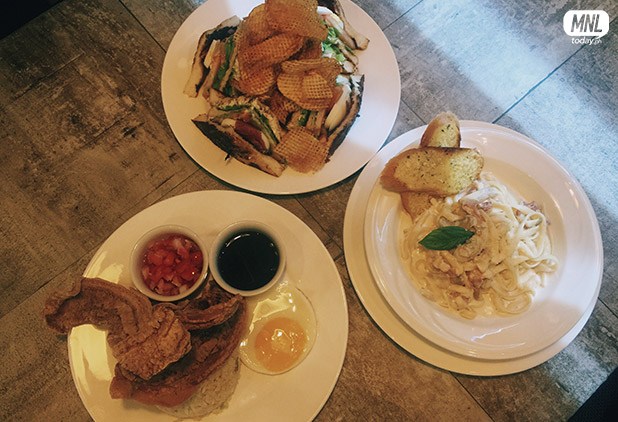 The Food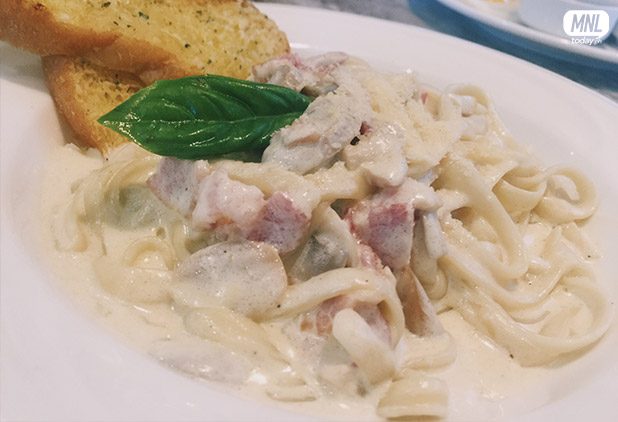 The food featured is a fusion of local and continental dish cuisine. Some of the café's signature dishes include Linguinni alla Carbonara. Its creaminess perfectly complements the thick pasta that melts in your mouth.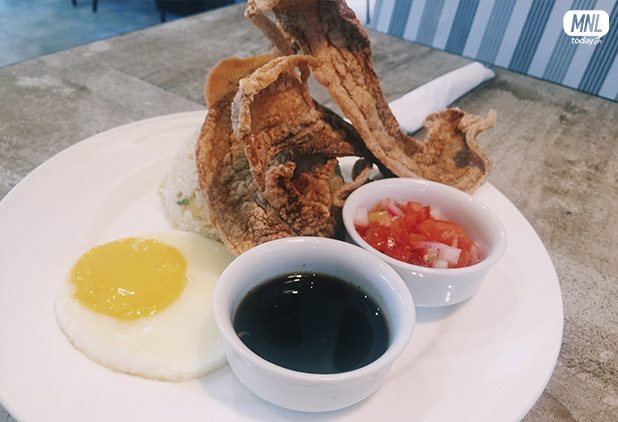 Another signature dish is the Bagnet Chips with Rice. This is not your ordinary bagnet which warns you with a "putok-batok feeling". it is served as chips, so it packs a crunchy punch. The dish is served with an egg as its side dish and topped with condiments soy sauce, vinegar and tomatoes.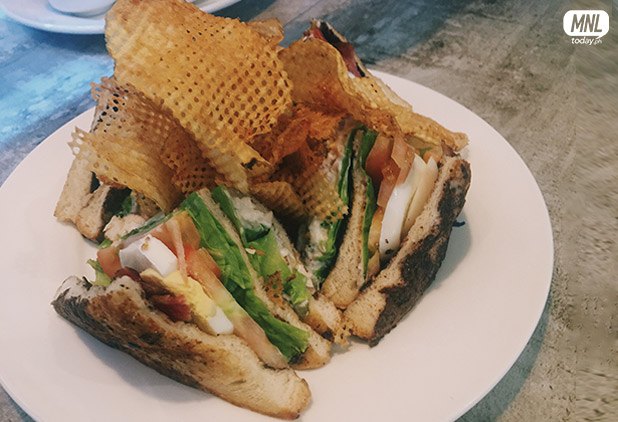 Another dish worth checking out is the Aquatica Clubhouse. This novel take on an otherwise conventional sandwich giving me a pleasant surprise as I experienced a barrage of flavors. Each bite  was an experience that ranged from tangy to crunchy. The combination of the chicken mayo, tomatoes, lettuce and boiled egg, along with crunch of the potato crisp made this sandwich a blast.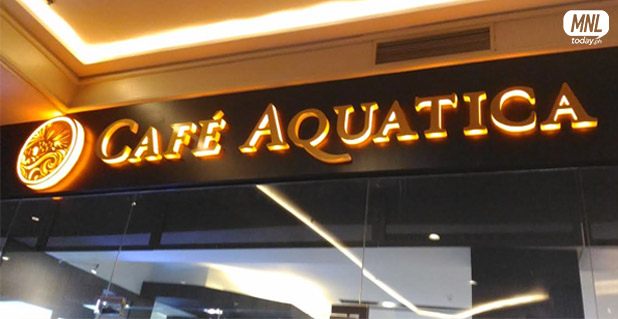 So, if you are in the mood for a relaxing meal, check out Café Aquatico personally, it was a completely different dining experience. You can visit the Café Aquatica at Promenade, Greenhills Shopping Centre, Greenhills, San Juan City or reach them at (02) 2469069.